Blonde Maze swung by after the release of Something Familiar to chat about the album and her influences, and gifted us with a mix!
---
The sound of indie electronic music has been on the rise over the past few years and Blonde Maze is an artist who needs to be on your radar if you're a fan of the genre. This multi-faceted producer has churned out some incredible tunes that have graced labels like Lowly and Enhanced Chill since her debut back in 2015, and this year has proven to be her biggest yet. Spending time during the pandemic to reflect on her life and work on new tunes in the studio, the fruit of her labor arrived this fall with the release of her debut album Something Familiar.
Something Familiar isn't your typical dance music album, it's one that's personal at its core and is brimming with carefully crafted soundscapes and emotion-fueled vocals. Blonde Maze touches on everything from love to heartbreak while offering up a helping of nostalgia and sultry tones on the side that takes it to even greater heights. You'll dance, you'll vibe, and you might even have a good cry when these tunes grace your speakers. Give it a listen this fall when you're reconnecting with friends by a roaring fire and sipping on some hot cocoa, it'll set the vibe.
After the release of her debut album, Blonde Maze stopped by to chat about the creation of the album, her artistic influences, and what's to come in the future. She also gifted us with a full album mix of Something Familiar so you can press play, sit back, and immerse yourself in its sounds from start to finish.
Listen to the album mix of Something Familiar on SoundCloud, download or stream the album on your preferred platform, and read on for our chat with Blonde Maze!
Stream EDMID Fall Frequencies 2021 || Blonde Maze on SoundCloud:
---
Hi Amanda, thanks so much for sitting down to chat with us today. Congratulations on your debut album Something Familiar, it's an absolute stunner! Now that it's been released for the world to hear, what sort of emotions have run through your mind?
Thanks so much for having me and for the kind words! I've had a bunch of emotions cycling through my mind, but I think most of all I am feeling deeply grateful. It's been really exhilarating the past few months gearing up for the album drop, and release day felt kind of like a dream. I'm really honored that the album has touched so many hearts already, and it just gets me excited to keep doing what I'm doing.
You previously shared that the album is a collection of songs that detail the yearning for the love and comfort of the past. Can you share some of the elements or personal memories you layered into the tracks to further explore that idea?
So many changes took place in my life over the past few years, and I'm not the best at dealing with change. And through it all, I would constantly seek out things that grounded me and felt familiar to me. My mind would always wander back to memories of past love and experiences that felt like home. You can hear in tracks like 'Not All Flowers Bloom' and 'Blue Sweater' that there are physical items that would remind me of the past (perfume, a sweater). And in songs like 'Something Familiar', lyrics like 'wishing that you would run your hand through my hair one more time' refer to the little experiences that provided warmth in the past. I came to realize how beautifully comforting mundane things like that made me feel.
"I Think About" was one of my favorite tracks off the album. What was it like working with Attom on this one?
That's awesome to hear, we had a great time making it. It was really nice to work together again after our 2019 release. I basically sent him about a minute and a half demo I'd been working on (which later became I Think About), and he built those chord plucks around it. We sent the demo back and forth, adding our own production to it each time and even experimenting with different chord progressions. He's really wonderful to work with and I think we pretty much always land on the same page in terms of creative direction. My favorite part is hearing elements from each of our styles come together on one track.
What was it like working on this album during the pandemic? Did it feel similar to the past or was it more of a momentary escape from the experience we were all living through?
I think it was a mixture of both. Making music is something that's always been an escape for me, even pre-pandemic. So in that sense, it felt similar. But I definitely got to experience it as an escape in a way that I hadn't before. I spent much more time at home and had more of an opportunity to focus on creating music and commit to a bigger project like an album. It was an anchor for me.
After listening to Something Familiar, the songs found within it are perfect for the fall as many during this time begin to bundle up for the winter and reflect on the year they've had. Was releasing this album in the fall your initial goal or did it just happen to align perfectly?
There are songs on the album that I've definitely thought would feel perfect for a fall/winter release. When the Enhanced team and I started talking about an album and when it could release, early November fit perfectly into our schedules. So while it happened to align perfectly, I think there was somewhat of a conscious decision to plan it that way.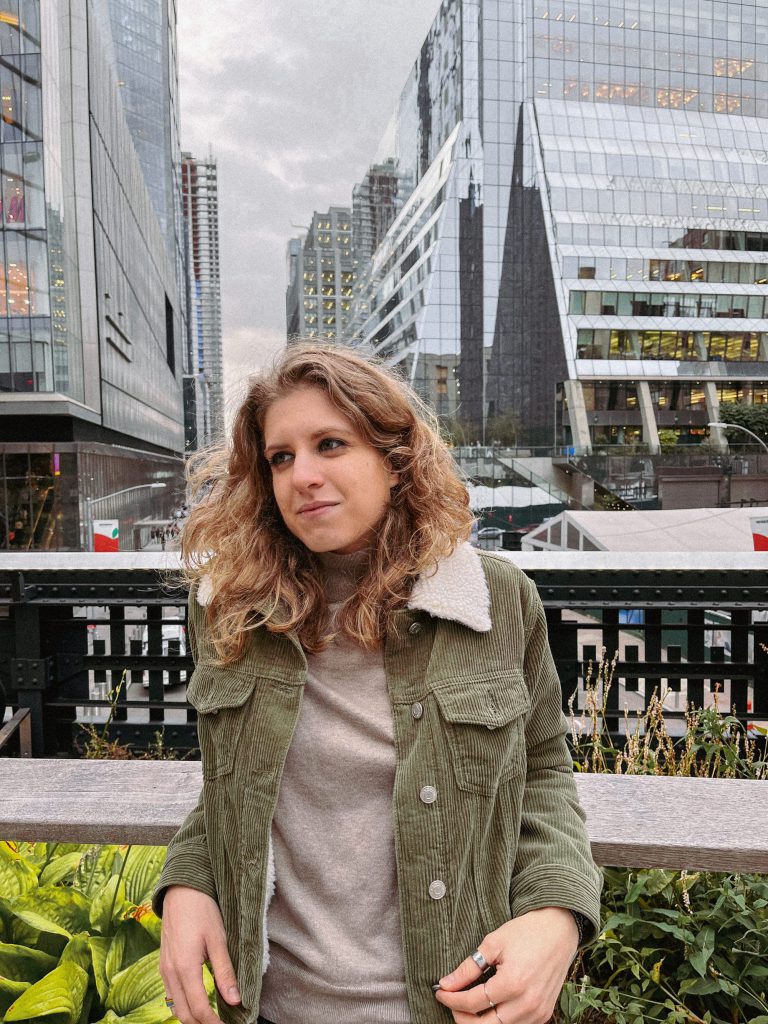 Since this album is dripping in nostalgic vibes, let's turn back the clock a bit. Prior to your emergence on the scene in 2015, who were some of your musical influences, and what pushed you to pursue a career in the indie-electronic realm?
I started listening to indie electronic music in 2013-ish when I was finishing up college. I took a sound engineering course and I just remember becoming even more fascinated with music production. I started listening to bands in the indie and electronic scene big & small, like Purity Ring, STRFKR, Lemaitre, Tycho, Postiljonen, Niva, Bonobo, Aquilo, Moderat, etc. I remember using Spotify's radio feature to discover a ton of music back then (which I still use, but this was pre-playlist era).
Earlier this year you spun a mix to celebrate Pride Month that was fantastic. Even though the LGBTQ+ community was at the forefront of dance music, recent decades have seen a lack of representation. Can you share your thoughts on this and any advice to those who haven't found their footing in the scene yet?
Well, first of all, thank you for giving LGBTQ+ artists the opportunity and platform to do so. I think everyone has their own comfort zone and desire to share when it comes to the LGBTQ+ community in the scene. It's totally ok for someone to take their time getting comfortable sharing that part of themselves with the public, and learning what their limits are. I feel so lucky that I'm alive at a time and in a place where I can be open with everyone. I know there's always more work to do when it comes to LGBTQ+ representation, but I feel like I've witnessed change in the industry over the past six or so years. A lot of artists seem more comfortable in their own shoes, including me.
Finally, now that your debut album is in the rearview mirror, what goals do you have for the near future?
I've been working hard on building out a live set around the album tracks. It's been a busy couple of months, but I'll have some time in the remainder of 2021 to focus on getting my show to where I'd like it to be. Hopefully, come early next year, I'll have the opportunity to play some shows.
---
Follow Blonde Maze on Social Media:
Website | Facebook | Twitter | Instagram | SoundCloud