Blonde Maze looks to Enhanced Chill for the release of her debut album Something Familiar that offers up 12 blissful tracks.
---
One artist who has caught the ear of indie electronic fans as of late is Blonde Maze. Based out of New York City, she's carved out a unique niche in the scene for herself since first launching the project back in 2015 and hasn't looked back since. Not just a music producer, but a multi-instrumentalist as well, Blonde Maze has become defined by her emotion-fueled releases that tug at the heartstrings of listeners while simultaneously getting them to groove along to the hypnotic beats.
Now, after a string of singles and EPs, Blonde Maze has finally delivered her most complete body of work to date – her debut album, Something Familiar. The story behind this album stemmed from the beginning of the pandemic when she relocated to Florida. The earliest sounds from the album surfaced as she explored emotions that ranged from love to heartbreak and everything in between.
As Blonde Maze navigated the pandemic in 2020, "Not All Flowers Bloom" and "To The Moon" found their way onto streaming platforms to give fans a taste of what she had been carefully crafting in the studio. And with brighter days ahead in 2021, she began to deliver even more singles, first in the form of the stunning "Diamond Eyes" and later with "I Think About," "Being Pulled," and "One House." These captivating tunes acted as a perfect lead-up to the release of Something Familiar, and now the album can be heard in full.
While it's easy to pick some of the earlier singles like "Diamond Eyes" among the standouts (and honestly, they're all great), the new tunes that have surfaced on Something Familiar are just as stunning. Whether you fall in love with the sultry tones on "If I Could," drift away to the serene sounds on "Night Light," dance your heart out to "This Is My Goodbye," or get wrapped in a warm hug while listening to "Blue Sweater," you can't help but feel the emotions and vivid imagery Blonde Maze brings on this release.
Listen to Something Familiar on Spotify or your preferred platform, and let us know which track you loved the most from Blonde Maze in the comments!
Stream Blonde Maze – Something Familiar on Spotify:
---
Blonde Maze – Something Familiar – Tracklist:
Something Familiar
One House
Diamond Eyes
If I Could
I Think About
Night Light
A Break In Continuity
Not All Flowers Bloom
Being Pulled
Blue Sweater
To The Moon
This Is My Goodbye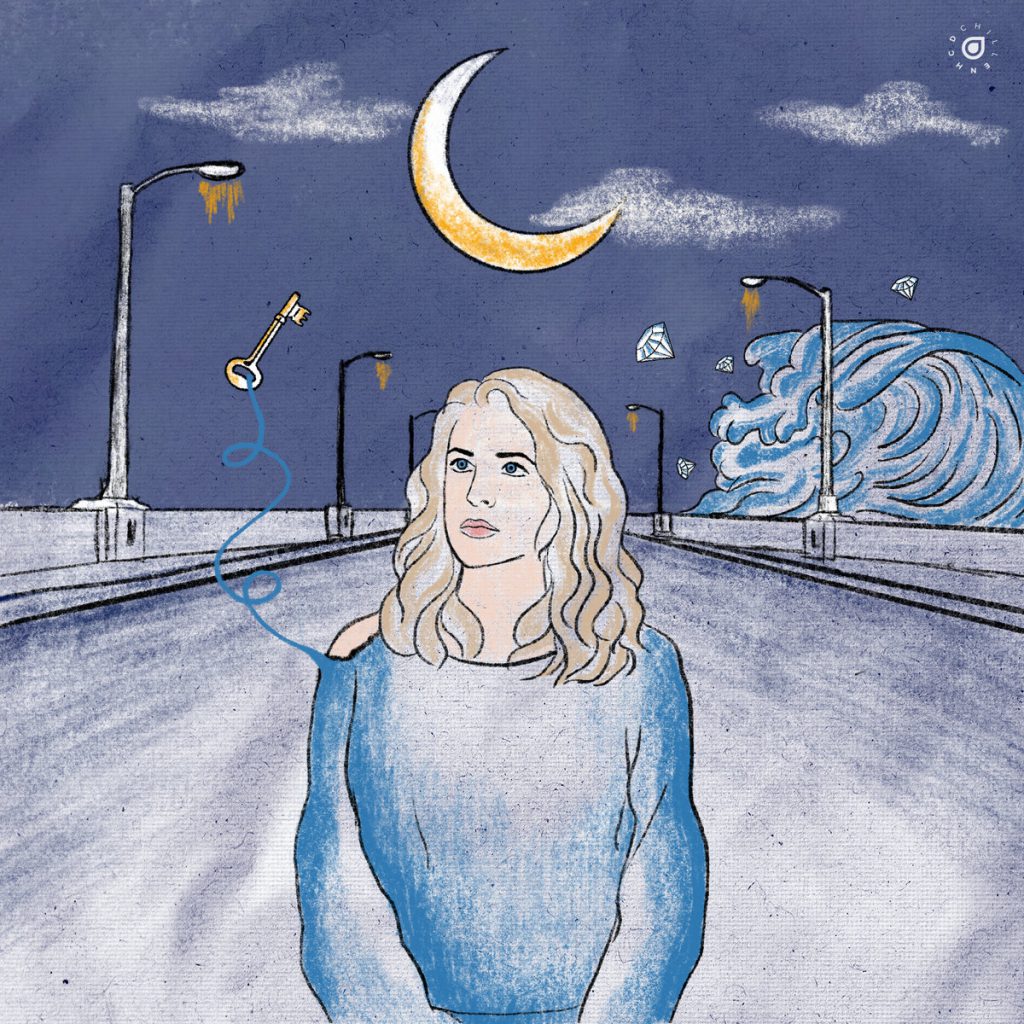 ---
Follow Blonde Maze on Social Media:
Website | Facebook | Twitter | Instagram | SoundCloud