Canadian DJ and producer OBLVYN explores elements of surrealism, lucid dreaming, and more on the stunning Dream Theory EP.
---
OBLVYN might be one of the freshest faces in the scene, but she's already begun to pack a punch with her releases. Earlier this year she found a home on Monstercat and delivered a flurry of singles including "Alive" and "Enter REM," the latter of which doubled as the lead single for her debut EP. Now, after dropping the second single off the EP, "Planet Eternium," this Edmonton-based artist has unveiled the Dream Theory EP for everyone to explore for themselves.
Out now across all platforms, Dream Theory sees OBLVYN put her dynamic style on full display as she guides listeners through its eight tracks. While "Enter REM" and "Planet Eternium" previously gave us all a taste of what was in store on the EP, it's clear that she intended this EP to be a start-to-finish listening experience. Lead track "exit sim" acts as a solid intro with its dreamy tones that build up some energy and a perfectly placed vocal sample that welcomes listeners to the story.
You'll be induced into a dreamlike state as "exit sim" seamlessly transitions into "Enter REM." This melodic dubstep tune is a roller coaster ride on its own with airy moments contrasted by its powerful bass sounds. As it comes to a close, the beat begins to warp before you realize you're in the next chapter of the story, "nibbler's lullaby." The light melodies and distant vocal samples really bring forth a sense of wonderment as it fades into "Fly."
"Fly" quickly stood out as one of the most impressive tracks on Dream Theory with its blend of melodic and future bass elements that make it feel larger than life. Then, OBLVYN picks up the pace with "Planet Eternium," a tune layered with gitchy sounds, vocal samples, and a drum and bass beat that ignites a fire in the soul. The electro and rock influences that have been found in other tracks on this EP are put on display prominently when "Shift" arrives into the mix. Close your eyes and let this one take hold of your mind, it's sure to evoke plenty of imagery.
OBLVYN then descends into an even bassier part of this dream world with the next break in the action, "dilation." The soundscape presented here is deep and alien-like, aligning with the weird dreams we've all had at some point or another as it builds into the final chapter of this story, "Way Back Home." From the stunning drops to its piano notes that offer up moments of serenity, this is one of the best tracks we've heard from OBLVYN yet – and while it marked the end of this EP we can't help but crave more from this rising artist's brilliant mind.
Listen to Dream Theory EP on Spotify or your preferred platform, and stay tuned for more from OBLVYN by following her on social media.
Stream OBLVYN – Dream Theory EP on Spotify:
---
OBLVYN – Dream Theory – Tracklist:
exit sim
Enter REM
nibbler's lullaby
Fly
Planet Eternium
Shift
dilation
Way Back Home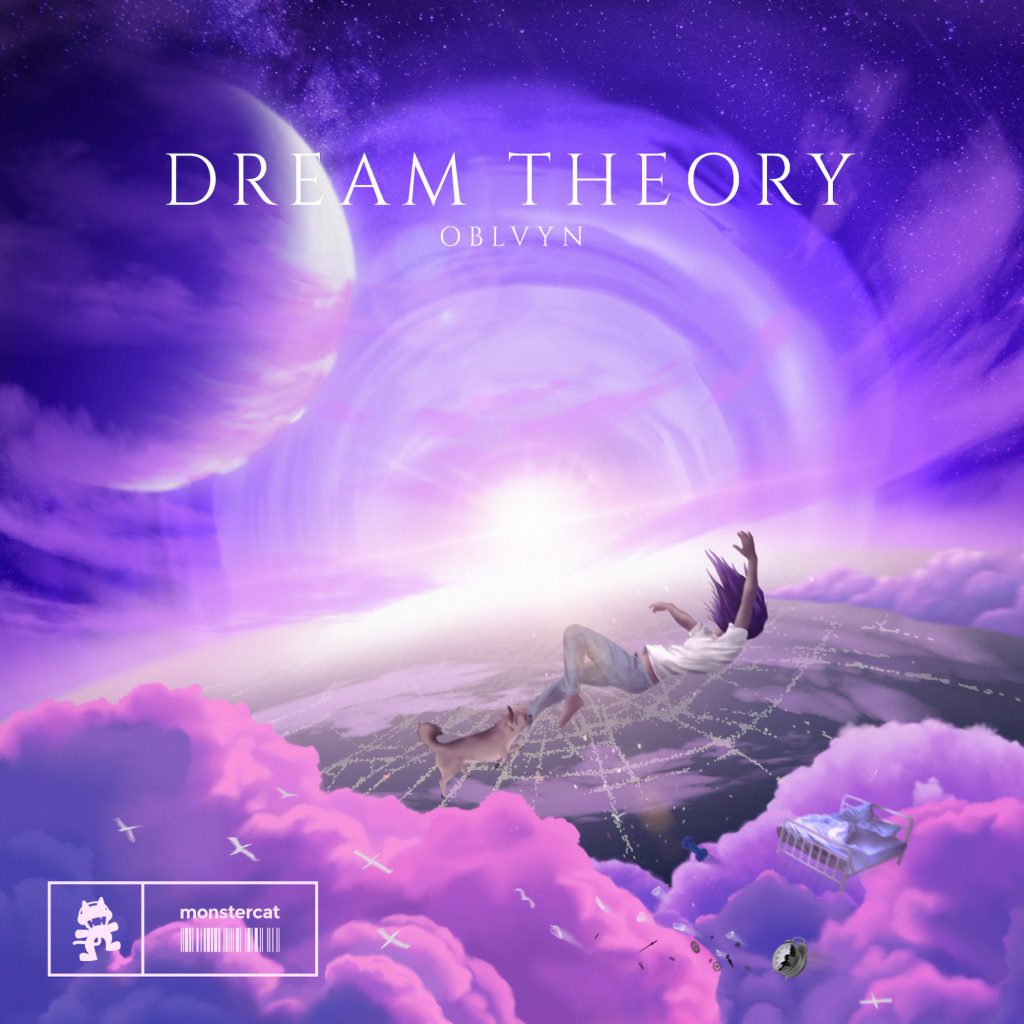 ---
Follow OBLVYN on Social Media:
Facebook | Twitter | Instagram | SoundCloud | YouTube