Effin and Oddprophet join forces to show off their dynamic styles with "Take Away" – an innovative tune off Effin's forthcoming Distress EP!
---
In a few short years, Effin has taken the dance music world by storm. Jumping onto the scene in 2018, this Icon Collective graduate has quickly shown he has what it takes to hang with the heavyweights in bass music. Within a year he garnered the attention of Never Say Die and released his debut Operate EP, which had stellar tracks such as "Lettuce" and "Dirty Laundry." From there, the rest is history as he has had maintained a consistent release schedule and continually shows growth within his sound design.
Now, Effin is adding to his growing discography by bringing fans the Distress EP and it's some of his best work yet. This four-track EP is set to hit all streaming platforms on November 5 via Never Say Die and showcases Effin's forward-thinking style of bass music. There's a variety of sounds to explore with tracks ranging from bass house to chill trap to dubstep and finally the colossal collaboration with Oddprophet, "Take Away," which you can listen to exclusively here today!
"Take Away" fuses Effin and Oddprophet's style together effortlessly and begins with a repeating vocal sample that says "take me away" as accent noises are added to the track. Effin slowly builds this up into the monumental build of the track which sweeps the listener off their feet and creates suspense. Oddprophet's distinct synth sound is heard on the very first hit of the drop and wanes out slowly, almost as if it is stretched out, as listeners are embraced by the complexity of its different layers. The bridge of the track brings in a slight melodic element before building up into the stomper of a second drop, which features heavier synths and a fresh drum pattern to drive it home.
We couldn't be more excited for this release from Effin and see his production skills continually progress. Check out "Take Away" exclusively on SoundCloud below, stream the rest of the Distress EP on your favorite platform when it drops on November 5, and let us know what you think of the track in the comments!
Stream Effin & Oddprophet – Take Away on SoundCloud:
---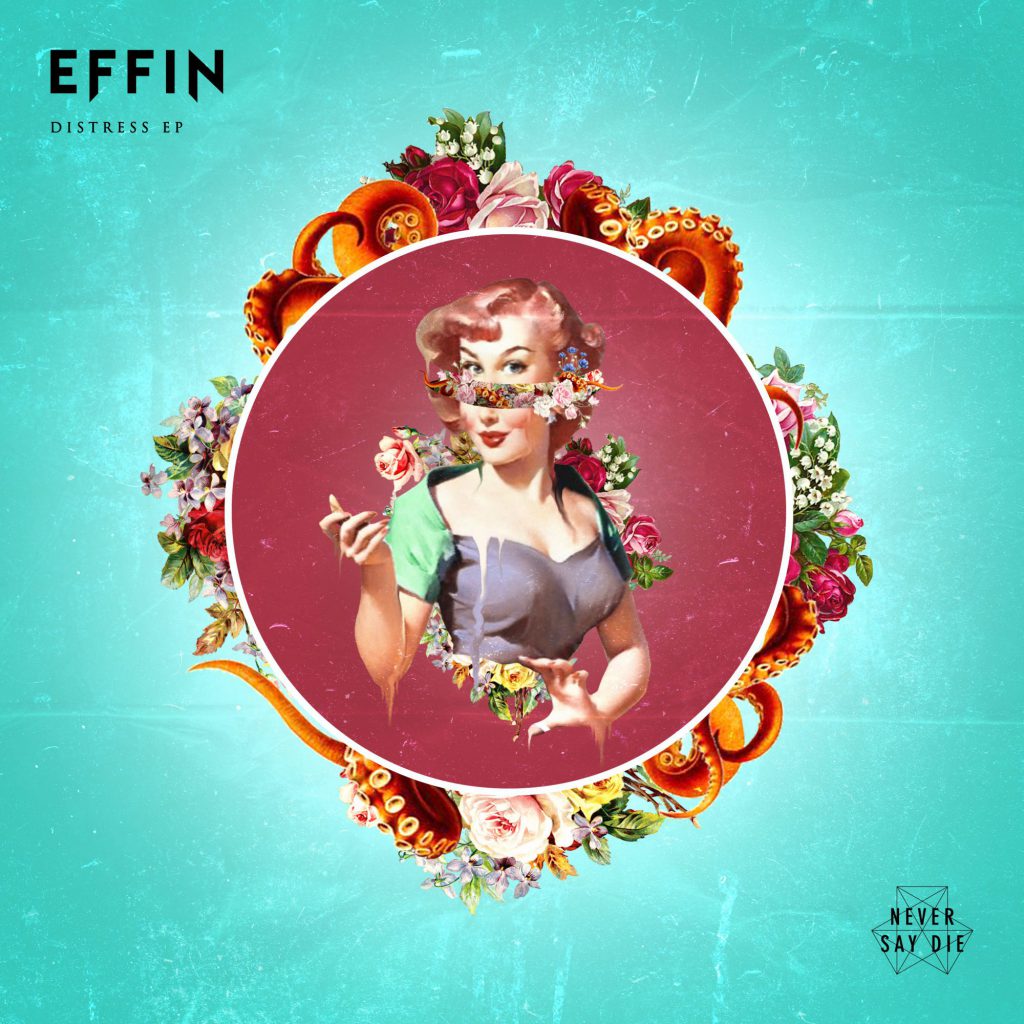 ---
Connect with Effin on Social Media:
Facebook | Twitter | Instagram | SoundCloud
Connect with Oddprophet on Social Media:
Facebook | Twitter | Instagram | SoundCloud