Halcyon LV's debut live showcase at 1720 in Los Angeles set a fiery benchmark for the rising new generation of bass music artists.
---
Since stepping onto the scene with its back-to-back weekend showcases featuring OftheTrees followed by Ivy Lab in September, System Error has wasted no time proving to the bass music community that they are not here to play. After setting a precedent as a forward-thinking brand with those first two shows, System Error once again showed their unrivaled taste for bass and ability to show us where the genre is going with their Halcyon LV showcase at the 1720 Warehouse in LA.
Even though the Halcyon showcase represented only the third show under the belt of this new promotion company, by no means did it imply it would be amateur hour. Despite being a new company, the team behind System Error is made up of seasoned bass music pros, particularly its founders Tony Merino and Shailee Ben-Davis.
There's no doubt that the pedigree behind these curators is what set up the Halcyon LV showcase night to be nothing short of epic. After all, this wasn't just some show featuring Halcyon artists; this was the first-ever debut Halcyon live showcase performance. Before this, the up-and-coming Las Vegas-based bass music collective known for its "Future Riddim" sound had performed two showcases via livestream in partnership with Space Yacht. Since the group was founded during COVID in late 2020, this was the first time that fans got to experience a full Halcyon-curated show since the return of shows post-lockdown.
Given the amount of hype that this label, founded by Oolacile and his hand-picked motley crew, has already managed to generate for itself purely through online interaction, it was surreal to see this community able to gather together on the dancefloor. Because of that, from the moment you stepped foot on-site at 1720 for this show, the excitement abuzz in the air was palpable and infectious, leaving no one untouched.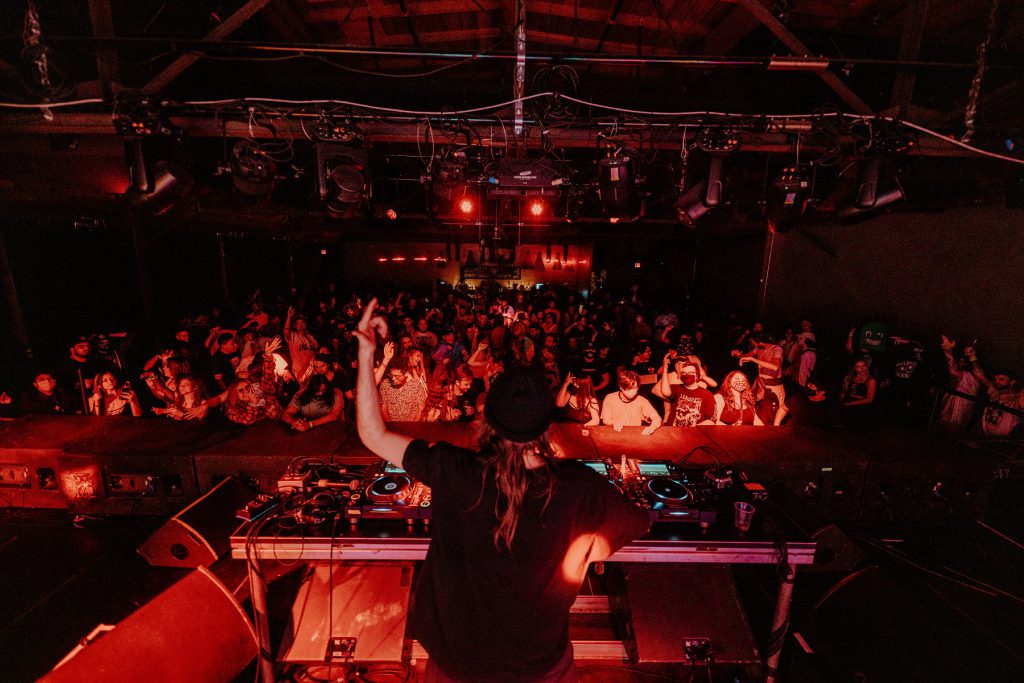 The feeling of anticipation was justified as well – both by the run of show for the night and accompanying production.
The lineup for the night not only was a standout encapsulation of the style and range of bass music that Oolacile is pushing forward through his Halcyon imprint; it also provided a cohesive yet dynamic flow to the night's energy as it moved from the glitchy, 808-driven sounds of Eliderp and Musa to the punk-pop-influenced stylings of Avit and Jedwill. And the showcase culminated on an ultimate high-note with the playful yet heavy dubstep/riddim sounds of Oolacile, Nuu$hi, and Phonan.
Especially during Oolacile and Nuu$hi's sets, the entire venue was teeming with intensely feisty yet gleeful energy that felt like a world unto itself. Using 1720's top-tier in-house visuals and lighting teams, System Error elevated the sonic experience that the Halcyon artists cultivated by splicing in the perfect amount of trippy visuals and strobe lighting. It was utterly liberating to be able to lose myself in the high-energy sounds and communal crowd.
If I had to use one phrase to describe the sonic and cultural vibe that Halcyon and System Error created that night, it would be punk meets kawaii meets 2010s dubstep.
This audience and group of artists represent a generation raised on Porter Robinson and Skrillex's rave sounds and the counterculture attitudes popularized by SoundCloud rappers like Lil Peep. I enjoyed seeing the direction that Oolacile and his crew are taking these bass music influences. They bring that youthful melodic angst that is the hallmark of punk while also flexing the technical production and sound design skills held in high regard in the dance music scene.
Shows like this are a welcome sign that there is a new frontier of rising bass music artists and curators that have an eye towards preserving that sweet spot between starting mosh pits and not taking yourself quite so seriously – aka between angry and PLUR. It is also an interesting juxtaposition between the other growing branch of newer bass music sounds fostered by imprints like Deep Dark and Dangerous, which have roots more firmly in that headier psychedelic realm.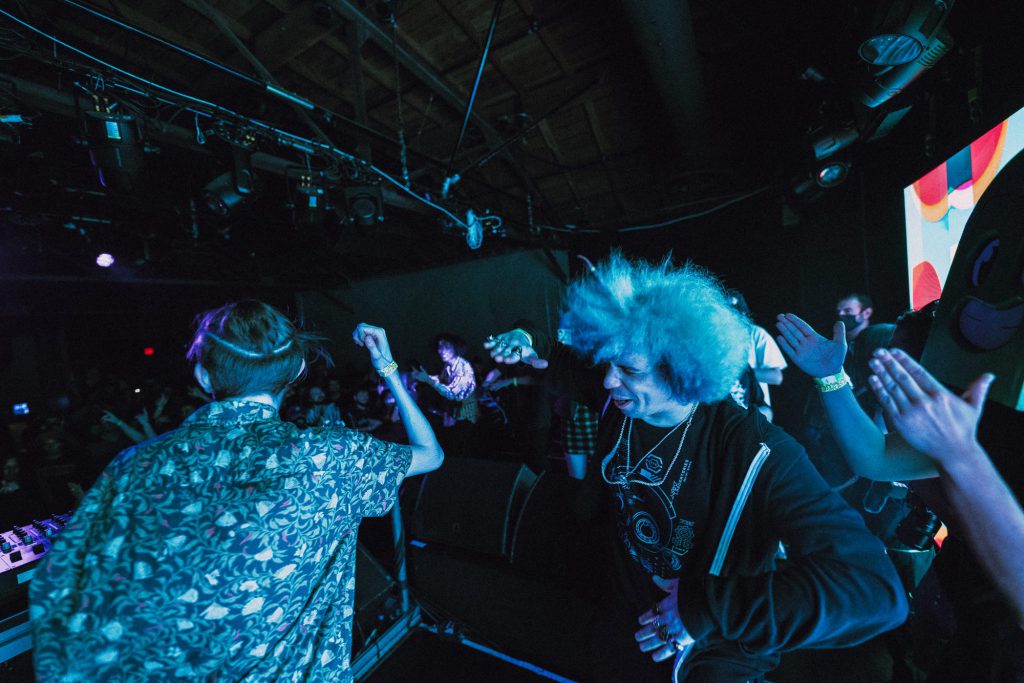 The System Error Halcyon LV showcase felt like a breath of fresh, inspiring air at a time when much of the sounds proliferating the bass scene have felt stagnant.
As a raver that came up during the peak "EDM bubble" of the 2010s where rail-riding North American dubstep was my bread-and-butter, I felt more at home than I had in a while amongst the cacophony of futuristic, glitched-out sound design and heavy beats. Much more so than I have at any other self-described "riddim" events lately.
Walking back to my car from the venue after Phonan's closing set and reflecting on the night, I was able to remember why good bass music has to exist and be evaluated outside the strict constraints of genre-based definitions – and what the core of bass music culture means. Time has yet to tell what the future of mainstream bass music trends holds, but with labels like Halcyon and curators like System Error at the helm, perhaps we are in trusted hands after all.
System Error will be throwing it down again at 1720 Warehouse on Saturday, November 6, with a full AV set from Eprom – follow them on Instagram to get a first look at the rest of the lineup for the night and cop your tickets today!
---
Follow System Error on Social Media:
Facebook | Twitter | Instagram
Follow Halcyon LV on Social Media:
Website | Facebook | Twitter | Instagram | SoundCloud