Outside Lands Music and Arts Festival 2021 is coming up, and now is the time to start prepping your fall fresh outfits!
With music, wine, chocolate, craft brews, and a new additional punch of electronic music in the SOMA Tent, the wait to dance with friends again is coming to an end! There is no better way to celebrate Halloween weekend than at Outside Lands Music and Arts Festival, which will be back at the beautiful Golden Gate Park in San Francisco, CA, from October 29 to October 31. With this year's event taking place two months after its usual August dates, it's important to keep in mind weather when planning outfits, as nights in the Bay can be a bit chilly. Attendees are encouraged to express themselves through their fashion and dress up in costume for the festivities; however, definitely plan to bring layers!
Outside Lands Festival is a magical place where the city's history inspires culture, music, and chance meetings of friends or strangers that become friends for life. There is no better feeling. This is your chance to make a statement and a great first impression through your style! Outside Lands is a judgment-free space for sharing your vibrant colors and personality.
I've never seen so many down-to-earth, layered people until I went to my first Outside Lands in 2016. Everyone was a cozy, walking piece of art that I couldn't stop admiring. There was everything from furry coats and vests to glitter or sequins, grungy ripped nylon, counterculture round glasses, overalls, embroidered garments, and patterns. The festival is a place to mix up your creativity and individuality.
Still stuck on what to wear this year? Here are some ideas to get you inspired!
Faux Fur Coats and Vests
Faux fur is the coziest move you could make with so many options like fur detail around the collar or going covered from head to toe. Vests and coats in particular are perfect for transitioning from warmer days to chilly nights. Costume ideas include woodland or mythical creatures, which take furry accents to the next level. Of course, when in San Francisco, you can find accents in Haight Ashbury thrift stores.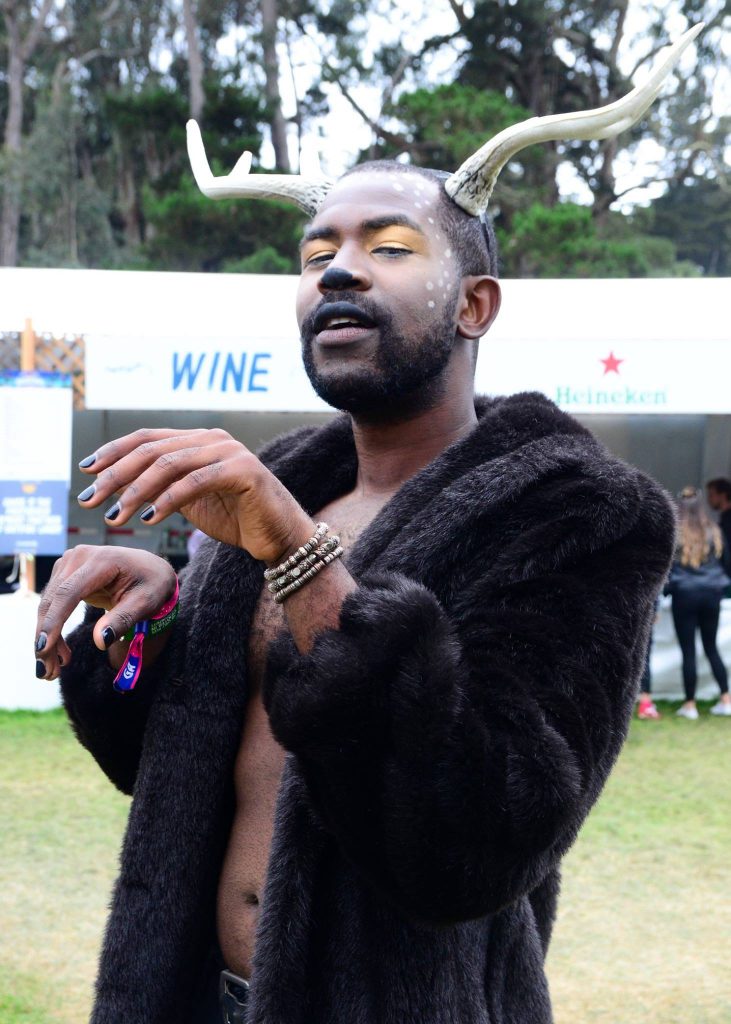 Colorful Tinted Glasses
Never underestimate the power of seeing the world through rose-colored glasses. Add a new dimension to your experience of hearing your favorite tunes with a tint of color. See the world in a different view as you dance your way from the main stage to the Sutro in style! Colored glasses can also add fun to retro and decade-themed costumes – think 60s and 70s!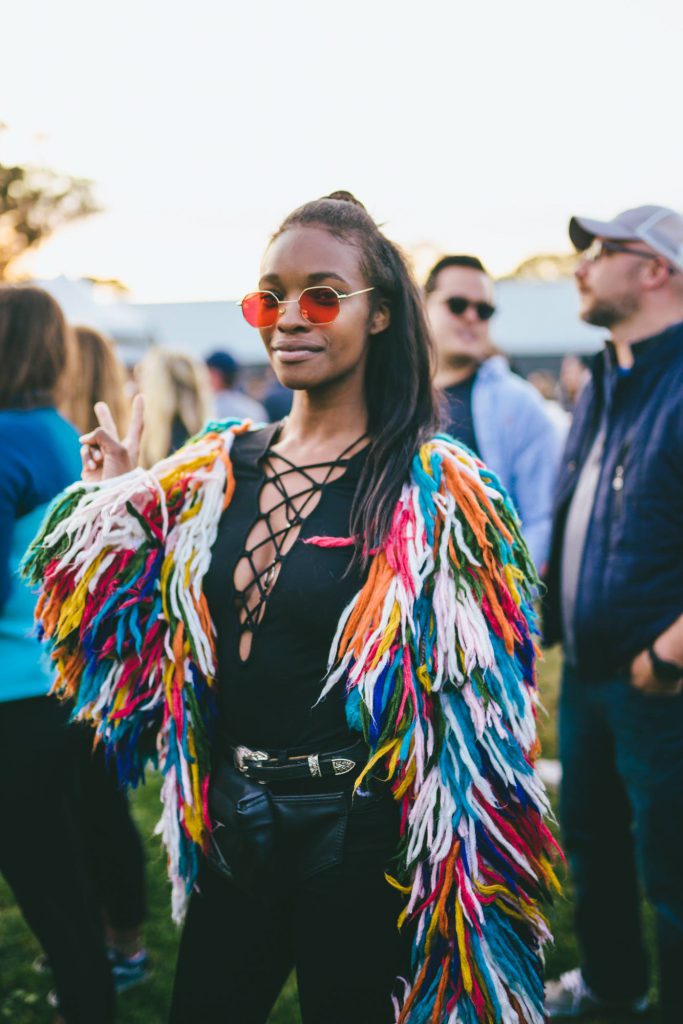 Overalls
There's never a wrong time to step into some overalls whether they're classic denim, corduroy, or personalized for your own style. Planning for outfits is simpler with this one-and-done piece. They are comfortable for lounging and listening to music throughout the day but also make a durable outfit for the weather that may change and take everyone by surprise on Halloween weekend.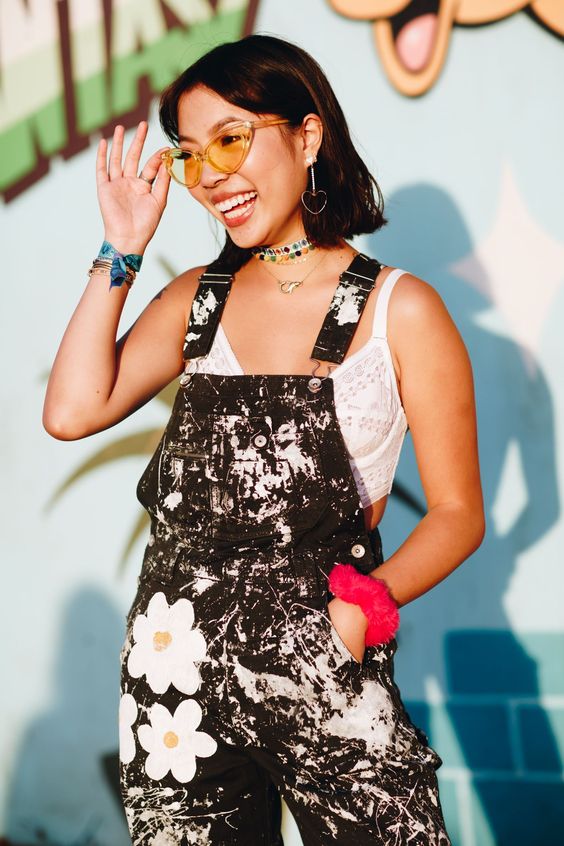 Sequins and Glitter
In the magic of San Franciso, don't forget to shine wherever you go! Create a bold statement with bio-degradable body glitter to amp up your look while leaving no trace for the environment. Find fun, sparkly pieces and shop sustainably from local thrift stores in the area if you need a last-minute piece for your outfit. Sequins and glitter are showstoppers, catching light from the sun's rays during the day and reflecting stage lights at night.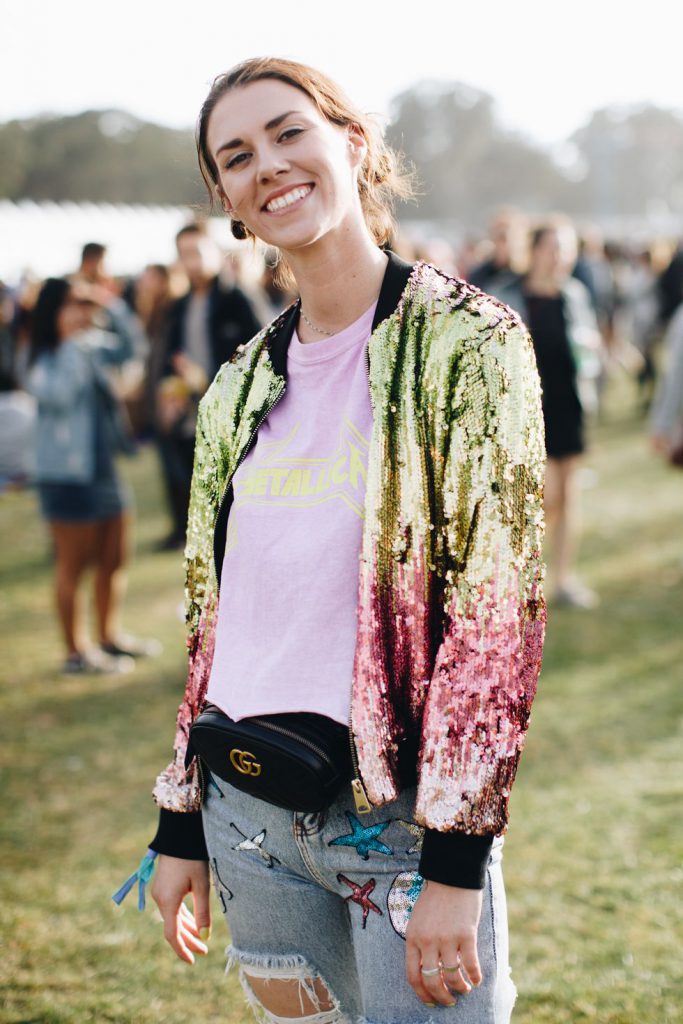 Ranger Dave or Ranger Ruth Costumes
In the spirit of Halloween, by all means, dress up! Everyone is encouraged to come in costume as long as it's respectful and appropriate, make sure to check out the costume policy on the Outside Lands website for the details. Dressing up as the festival's beloved mascots Ranger Dave and Ranger Ruth is always highly encouraged! Khaki park ranger uniforms, a felt hat, and aviator sunglasses will make the look.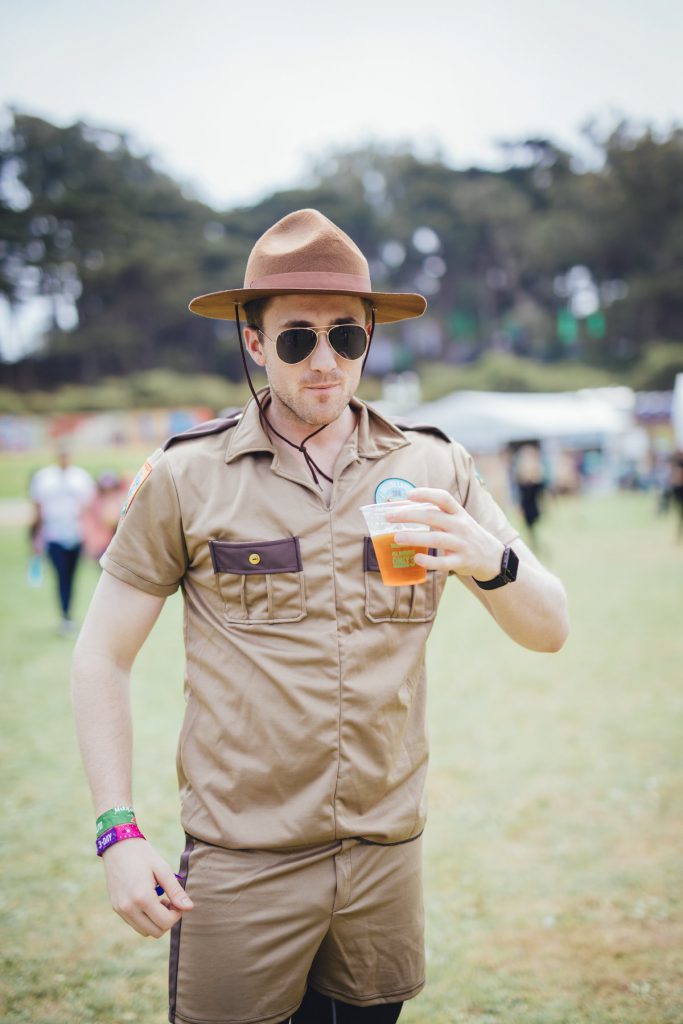 Patterns and Textures
Get wild with the patterns, paisley, polka-dots, animal print, stripes, and geometric shapes. You are the piece of art walking around Golden Gate Park! Experiment by mixing and matching different textures too, to create a unique look and stand out. Incorporate fringe or soft fabrics with leather and denim especially within your layers.
Embroidery
Embody your new-age, counterculture hippie, or bohemian spirit through embroidered pieces. There is so much history related to music and fashion that is unique to San Francisco's Summer of Love, which incorporates lots of embroideries. Be bold and pay homage to festivals' origins by adding embroidery touches and get groovy with your options whether is clothing or jewelry and other accents.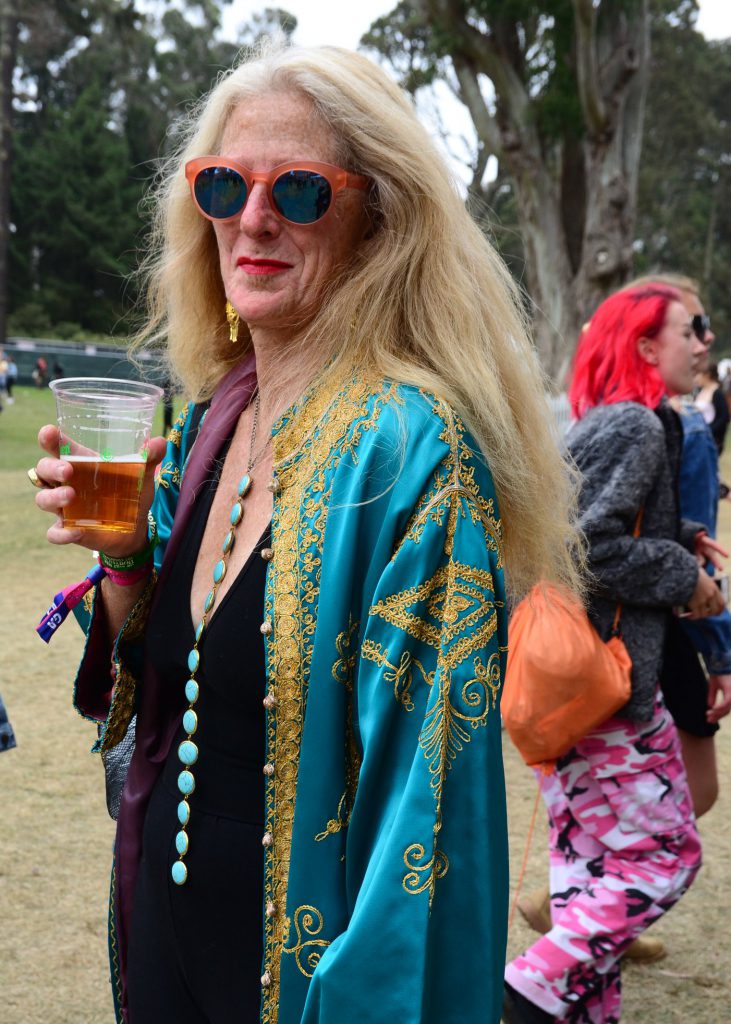 Bandanas
Bandanas are not only fashionable, they can also be a saving grace at festivals. Spilled beer or drenched in sweat dancing? Need a shield from the dust or to tie your hair back? No problem! A bandana is a helpful, versatile accessory. Plus, they make an excellent mask option if you happen to lose yours.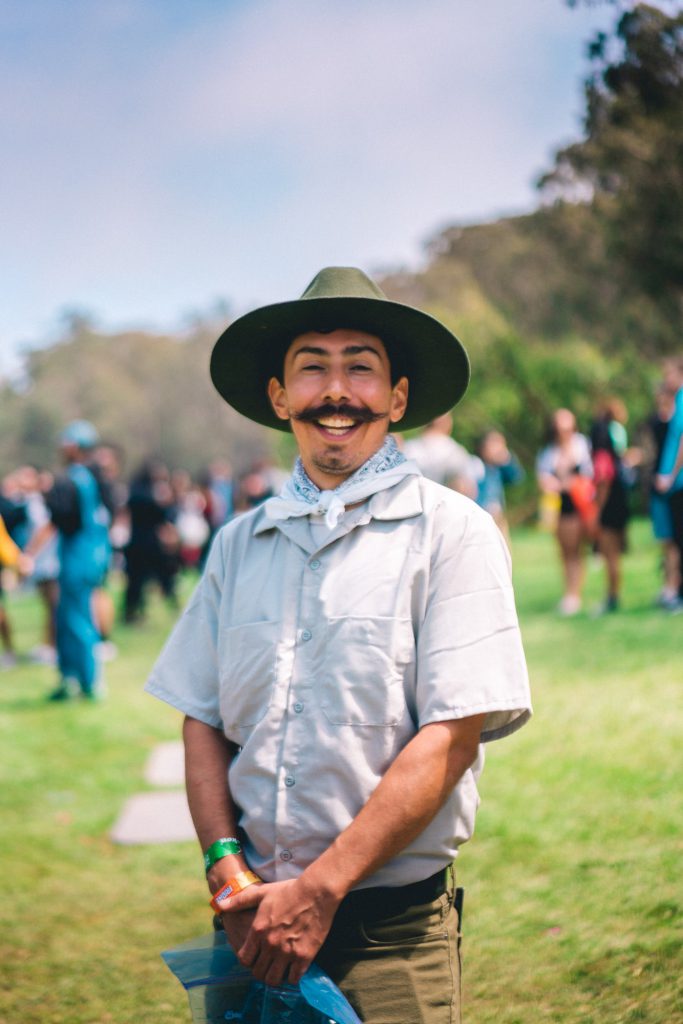 Patches
Stand out from the crowd and get crafty with embroidered patches. Show off your creativity and personal flair by decorating your pieces with them! Attendees can purchase branded patches at the Outside Lands merchandise store at the festival as well.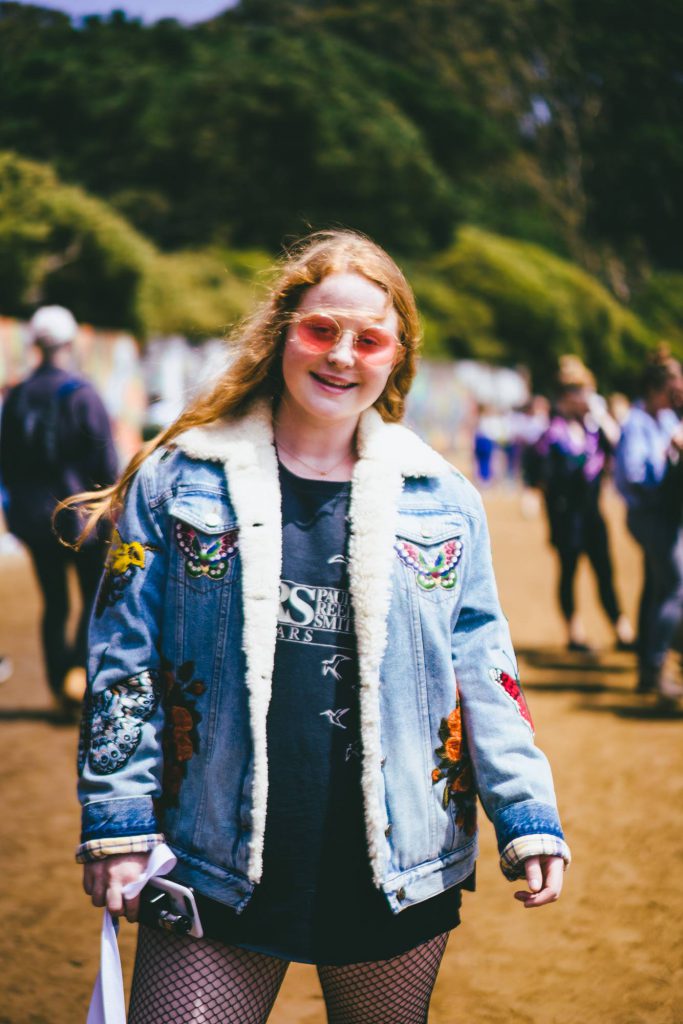 Layers
This year is different from previous editions because it is the first-ever fall Outside Lands. We can't emphasize enough how quickly the weather can change throughout the day. Unexpected fog or rain can make days pretty chilly, and nights in Golden Gate are known to get cold. Pack on the layers for added comfort and style! We recommend warm pants, hats, extra socks (just in case), and various outerwear from denim jackets to puffy coats.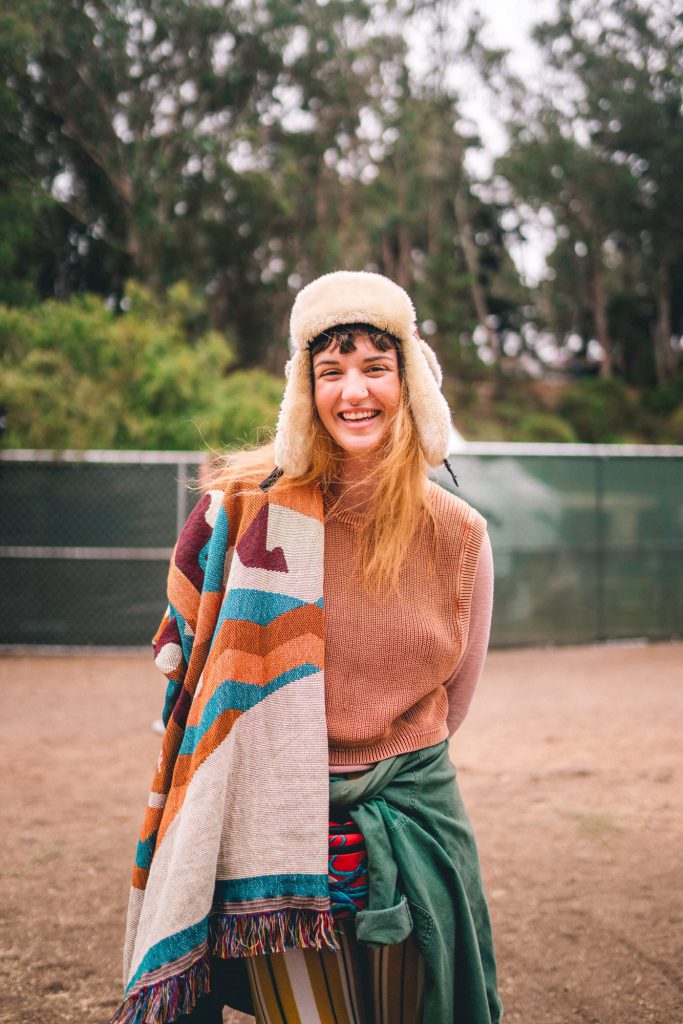 Ear Protection
Ear protection is a must at all festivals! There are plenty of alternatives if you happen to forget your favorite earplugs, some of which can be purchased at the festival. Additionally, earmuffs not only reduce the decibels of the sound but will keep you warm through the night.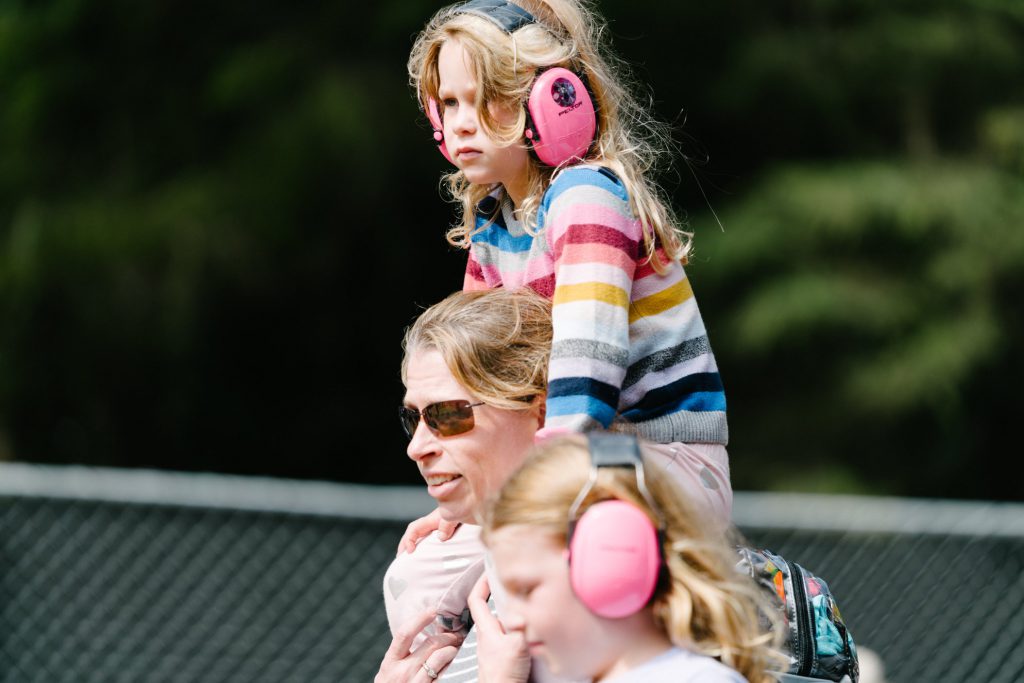 Flower Crowns
As Scott Mckenzie wrote, "If you're going to San Francisco be sure to wear some flowers in your hair." A classic flower crown always sets the vibe for dancing with your friends. They're a hallmark for festivals and especially Outside Lands. Incorporate fall flowers and foliage to match the season.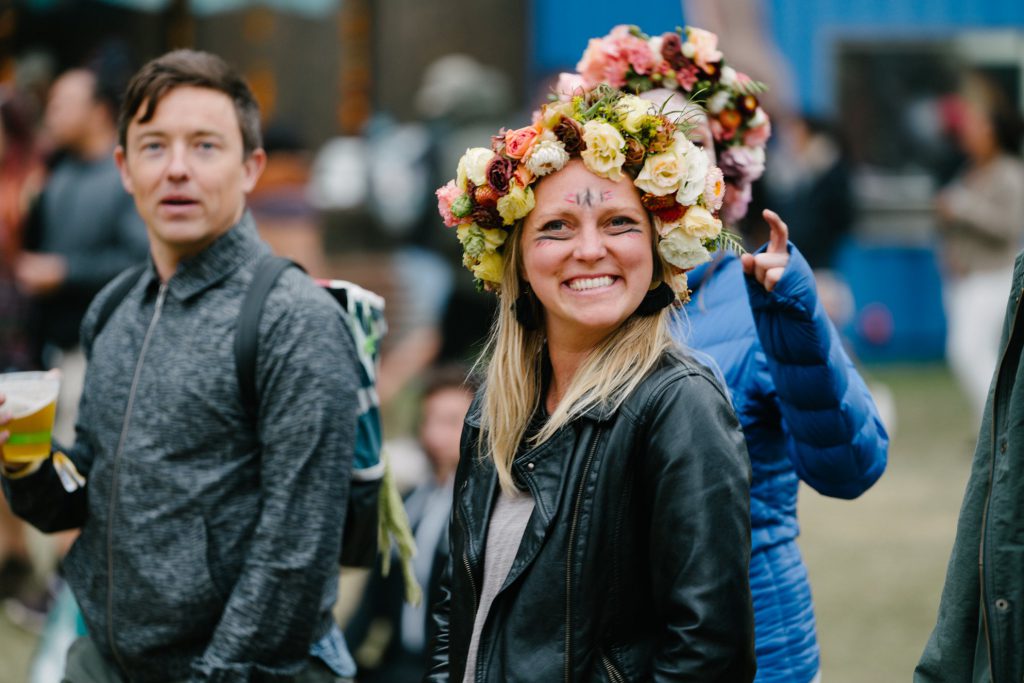 Band Tees
Are you excited for The Strokes to perform? Have a favorite album you want to represent? Throw on your favorite band tee! They are super easy to style and can be dressed up or down. They are also great conversation starters and allow genuine connections to flow as people resonate with your shared music taste.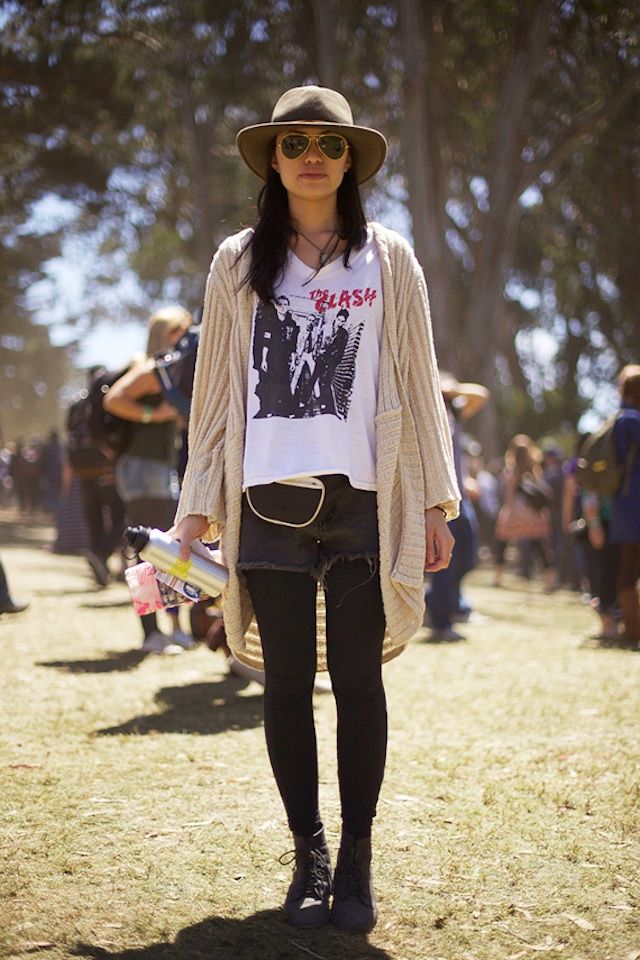 We can't wait to see everyone's style and outfits at Outside Lands! Share your ideas in the comments below!
---
Follow Outside Lands on Social Media: