It's clear that Meow Wolf understood the assignment when they chose CloZee to perplex the audience at the Perplexiplex debut.
---
Denver's Meow Wolf exhibition, Convergence Station, has been all the rave since opening day. While the exhibition itself is awe-inspiring, the music venue, Perplexiplex, has been just as highly sought after. When GRiZ and CloZee were announced as the first two headliners, curiosity around Denver's newest gem caused tickets to sell out in just moments. With a more intimate space and jaw-dropping visuals intertwined with elaborate, interactive technology, this venue is sure to perplex everyone who has the opportunity to venture inside.
Magic was present all night at Meow Wolf from start to finish.
To start the night off, Quark brought some hard and heavy bass to help the crowd get loose for the long night of dancing to come. Needless to say, Quark gained many new fans after they witnessed the talent he was throwing out during his set. Chmura was the perfect sound to prepare us for the Jungle Goddess herself. To understand the tasty goodness he was providing, take a listen to his latest collab with MOLOKAI, "TimeLapse," which can be found on Muzique Vol. 1 curated by CloZee's very own Odyzey label .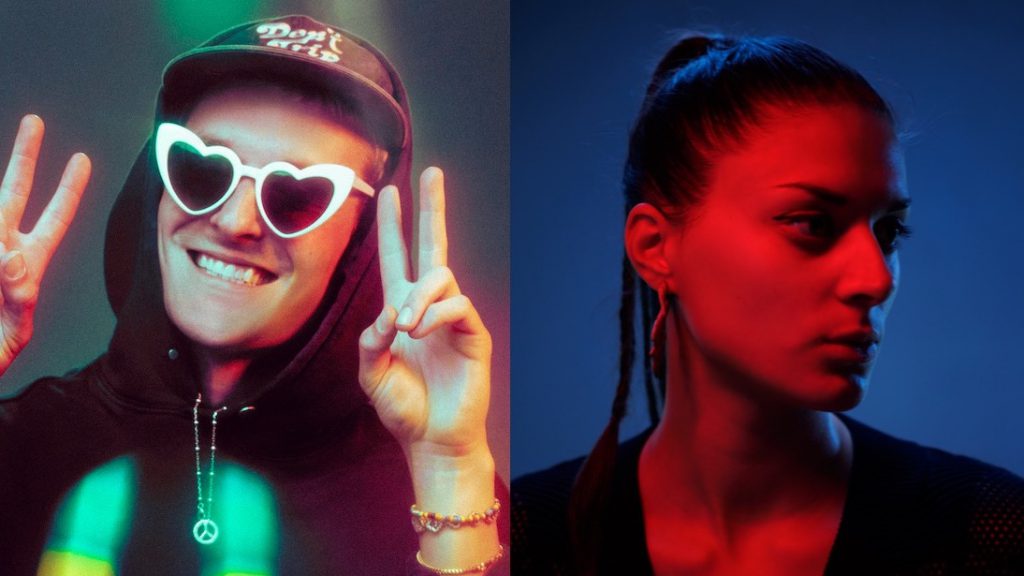 With GRiZ breaking Perplexiplex in, CloZee had some big shoes to fill, and believe us when we say she delivered.
Not only was her set incredible, perplexiplex brought a whole new element to the Neon Jungle. Would you believe me if I told you that you could make mushrooms grow with just the point of your finger? What if I told you that a whimsical tree could be your dance partner as its leaves moved with the guidance of your body? Well with Meow Wolf behind the wheel, anything is possible. All of these magical, interactive surroundings perfectly enhanced CloZee's enticing, tribal sounds, almost as if they were made for each other.
This night of interactive goodness was the perfect last event for CloZee in her home base of Denver as she begins her Neon Jungle Tour. With jaw-dropping visuals brought by Meow Wolf and immaculate energy from all the artists involved, the fortunate souls who got to experience this intimate gathering will not soon forget it.
---
Follow the artists that brought Perplexiplex to life on social media!
CloZee
Facebook | Twitter | Instagram | SoundCloud 
Chmura
 Facebook | Twitter | Instagram | SoundCloud
Quark