Big Gigantic refuses to disappoint with a feel-good release dubbed Leisure Season Vol. 1 that will carry everyone through the fall.
---
If there's a name that needs no introduction in the funky bass scene, it would definitely be the illustrious Big Gigantic. The versatile duo has brought us astonishing works of art over the years, whether from their own minds or by way of collaborations with artists such as GRiZ and Gramatik. Their most recent release arrived over a year ago and left listeners waiting on the edge of their seats for something fresh from Big Gigantic and now their desires have been fulfilled as the Colorado-based duo returns with Leisure Season Vol. 1.
Intent on bringing good vibes and a funky ambiance to the tumultuous post-pandemic year we've all had, Big Gigantic kicks off the release with "I Like That," a collaboration with Jayceeoh. This one brings the funk with beautiful percussion and brass before there's a surprise switch with glitchy, laser-like sounds. The next track, "Champagne," starts off smooth and slow with a trap beat and lyrics from Pell and will make listeners feel like it's actually is their birthday. The blend of the beat and the brass will bring a feel-good vibe as listeners bob their heads along to the vocals.
"Champagne" raises the vibrations of the EP is the perfect segway into "Got Me Like" which arrives with a steady kick and trombone to set the mood, the vocals slide easily across the ears. The warmth and euphoria of this tune are truly contagious, and it's definitely the kind of song you can enjoy as you drive down the highway with your mind at ease.
"I Can Feel It" changes the mood and speeds the tempo up while adding in some insane sounds and upbeat vocals. This song combines the classic funk Big Gigantic sounds with a modern wobbly dubstep twist for a truly dynamic track. Then, the EP wraps up with "Keep It Low" as the duo brings the pace back down for everyone to bob along to. While the other tunes were upbeat and complex, this one stands out for its simplicity which is front and center. As the vocals state, you'll want to "drop it down and keep it low" as the sounds move your body from head to toe.
Big Gigantic truly did not disappoint with this refreshing release, so enjoy Leisure Season Vol. 1 on Spotify or your preferred platform, and stay tuned for more from this duo in the final months of 2021 and beyond!
Stream Big Gigantic – Leisure Season Vol. 1 on Spotify:
---
Big Gigantic – Leisure Season Vol. 1 – Tracklist:
I Like That
Champagne (Feat. Pell)
Got Me Like
I Can Feel It
Keep It Low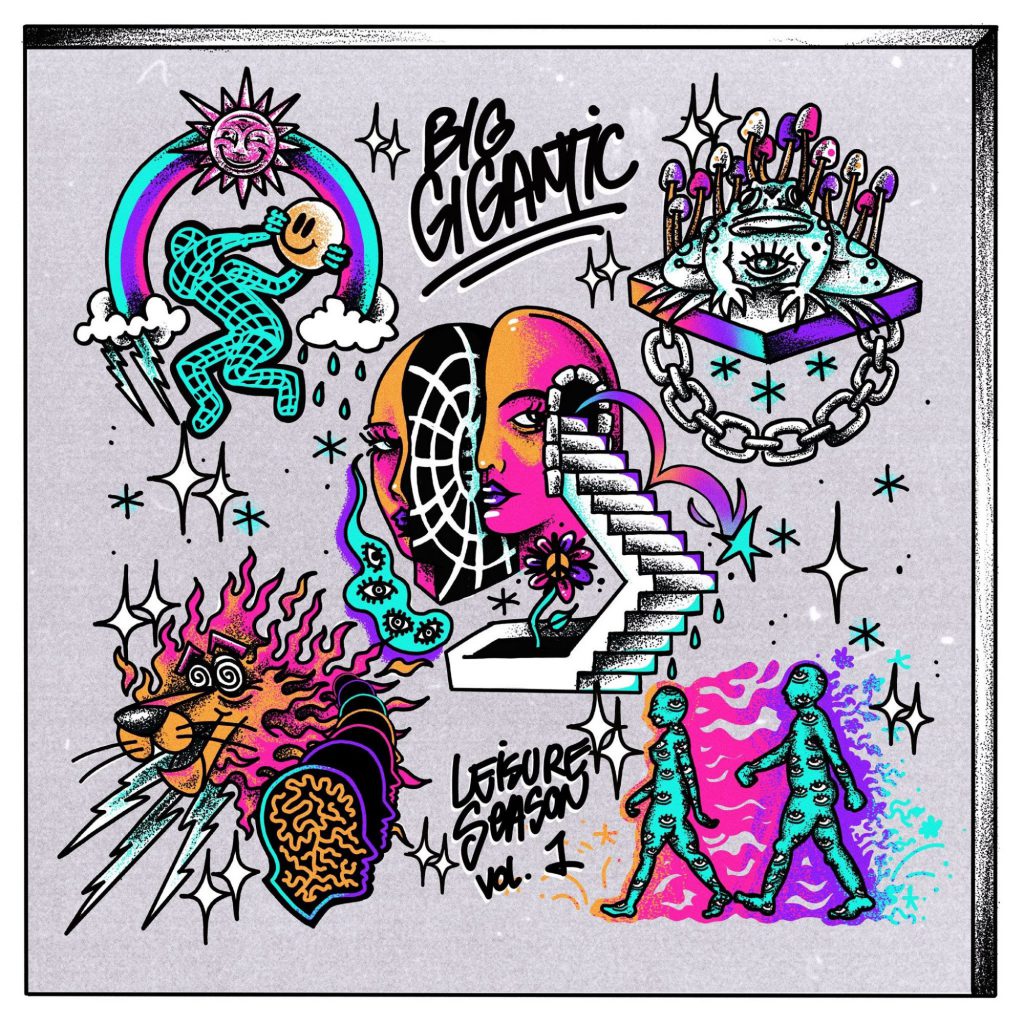 ---
Connect with Big Gigantic on Social Media:
Facebook | Twitter | Instagram | SoundCloud | Spotify