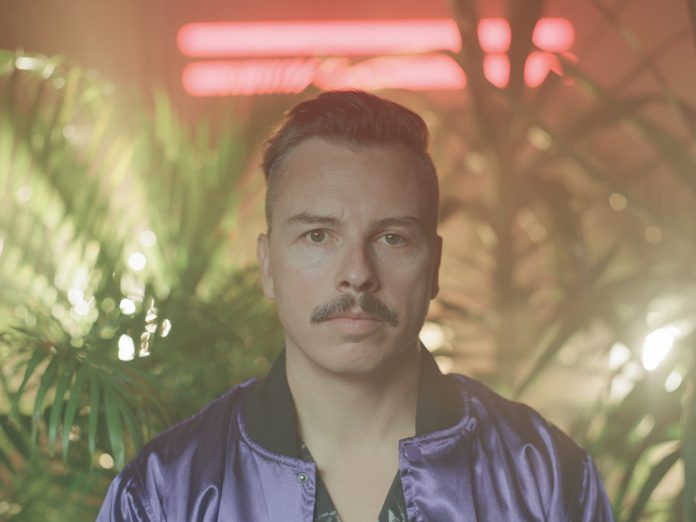 Purple Disco Machine asserts his production prowess on his sophomore album Exotica featuring hits like "Fireworks," "Hypnotized," and more! 
---
Unless you've been living under a rock over the past few years, the chances are high that you've caught yourself in an insatiable groove constructed by none other than Dresden-based hit-maker Purple Disco Machine. After exploding onto the scene back in 2013 with his breakout hit "My House," which continues to be one of the top-selling tracks on Beatport almost a decade later, he hasn't slowed down since. Few producers around the globe hold a flame to the massive roster of remixes that he has built for himself as he continues his quest to the top of the house music totem pole.
As Purple Disco Machine continues to find himself in the spotlight, his fan base has only grown over time, and he's got the accolades to prove it. Now the time has come for his original productions to take center stage as he has unleashed his second full-length album, Exotica, out now on Casablanca Records. 
Exotica ushers in the next chapter for Purple Disco Machine as he moves away from masterful remixes and places his original, 80s-infused-funk-house front and center. He is effectively bridging two worlds of old and new on one solitary dance floor. Exotica carries incredible energy from the very first beat as the album's opening track of the same name catapults listeners into a unified world washed in purple light. Powerful vintage synths, an irresistible bass line, and infectious vocals call everyone from around the globe to the collective dance floor that is Exotica. 
Exotica is out now on major platforms, be sure to pre-order your limited edition vinyl stream below on Spotify, and read on for an in-depth take on Purple Disco Machine's sophomore album.
Stream Purple Disco Machine – Exotica on Spotify:
---
If there is one thing that Purple Disco Machine excels at it, it is bridging the gap between vintage disco funk and modern dance floor grooves.
As we take a deeper dive into the world of Purple Disco Machine, "Can't Get Enough" welcomes warm vocals from Sahara Beck before his iconic funky bass lures us deeper into Exotica. What better place is there to find your groove than "At The Disko?" – we can't think of one. Yet, we are just beginning to dive into the disco don's world of Exotica.
Previously released single "Fireworks" featuring The Knocks and Moss Kena is Purple Disco Machine at his absolute best. Delivering the perfect dance-pop crossover, "Fireworks" is built for fans new and old alike. Staying true to form, Lorenz Rhode expertly crafted vocoded vocals set the vibe before Purple Disco Machine's scintillating keytar takes control, and contagious beats drive the disco vibes through the roof, an early standout from this massive modern disco record. Powerful and uplifting vocals from The Knocks carry the vibe to new heights as "Fireworks" reminds us all why Purple Disco Machine is genuinely at the top of his game. 
The powerful disco vibes keep coming on "Don't Stop." Purple Disco Machine delivers a significant dose of live instrumentation via sharp guitar plucks, abundant percussive elements, and top-tier vocal work that carries the vibe throughout. As we continue our journey through Exotica, he injects a strong dose of "Dopamine" via Eyelar's breath-taking vocals. His smooth production makes us feel like we're floating above the dance floor as Exotica's most heartfelt track yet hits right in the feels. 
Much to our pleasant surprise, the one and only Elderbrook lands on Exotica with "I Remember."
This track shines a light on their unique styles to deliver an uplifting groove and a much-needed respite from the disco sounds of the rest of the album. Yet, it is a testament to their collaborative abilities to create a positive addition to the album. "Playbox" delivers an irresistible one-two punch of massive disco-infused vibes ready to decimate a crowd of thousands as the festival-ready anthem pushes the tempo higher than we have seen on Exotica. Then, the previously released single "Hypnotized" arrives. It stands out as the album's best tracks featuring blissed-out vocals from Sophie and The Giants.
As we enter the latter half of our journey through Exotica, Purple Disco Machine maintains the energy.
The kick-snare groove is paired perfectly with a bouncy bass and sensual vocal from Francesca Lombardo on "Loneliness." This track is the definitive window into Purple Disco Machines' unmistakable sound. Electrified keys and entrancing vocals call to the center of the dance floor, will you be joining him there?
As Fiorious & House Gospel Choir fill us to the brim with emotion via powerful percussive elements, dignified claps, and soothing vocals, we find our spirits climbing ever skyward on "Hands to the Sky" as the incendiary blaze in our dancing shoes can not be stomped out any time soon. On "Money Money," an infectious bassline that has become a hallmark of this unified album carries the groove before impassioned vocals from Pink Flamingo Rhythm Review exalt us to the upper reaches of funky dance music.
Yet, all good things must come to an end, and Purple Disco Machine effortlessly puts down the landing gear with "Wana Feel Like a Lover," featuring sensual vocals from Ed Mac. Soul-Soothing sax cuts and guitar plucks custom-made for the after-hours define the track that wraps up the world of Exotica into the funkified, sexy, soulful package that it is. 
Despite Purple Disco Machine already establishing himself as a producer in a league of his own, Exotica is what he needed to elevate himself to the level of top-tier producers.
Dance music too often becomes saturated with monotony and commercial-driven sounds that seem to fit into the same mold over and over again. Purple Disco Machine successfully shatters that mold to define his sound into a one-of-a-kind, utterly infectious hit-making machine. Exotica is Purple Disco Machine's moment in music. Finally, hearing these songs played out at festivals around the world next summer will be the capstone to everything he has worked so hard to achieve. 
---
Purple Disco Machine – Exotica – Tracklist:
Can't Get Enough (feat. Sahara Beck)
At The Disko
Fireworks (feat. Moss Kena & The Knocks)
Don't Stop
Dopamine (feat. Eyelar)
Purple Disco Machine & Elderbrook – I Remember
Opposite of Crazy (feat. Bloom Twins)
Hypnotized
Loneliness (feat. Francesca Lombardo)
Hands To The Sky (feat. Fiorious & House Gospel Choir)
Money Money
Playbox
Exotica (feat. Mind Enterprises)
Wanna Feel Like A Lover (feat. Ed Mac)
---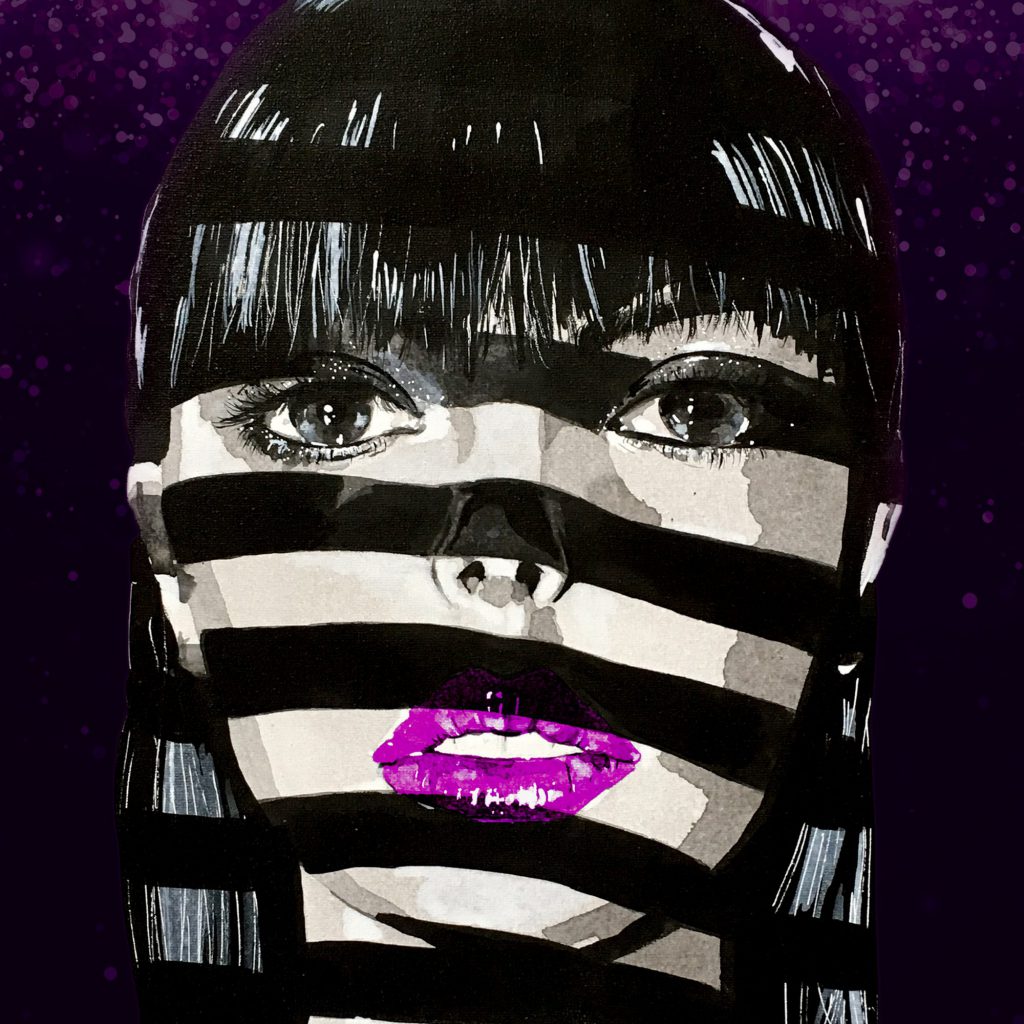 ---
Follow Purple Disco Machine on Social Media:
Website | Facebook | Twitter | Instagram | SoundCloud