After dropping "Together" on mau5trap, KINGDM swung by to give us an inside look at his influences, production process, and more.
---
If you're someone who gravitates to hypnotic basslines and vocals that hit you right in your core, KINGDM is an artist who needs to be on your radar. This Italian DJ and producer developed his love for music early on in his life and carries those influences with him to this day. First falling in love with the piano and classical artists like Chopin, he later developed a passion for rock music and inevitably, electronic as well. This pushed him to begin producing his own music and the result has been a number of stunning singles that bridge the gap between dance music and pop.
Since he began to release his own music, KINGDM has seen the likes of Zane Lowe and Annie Mac sing his praises and his tunes have graced some of the most influential radio stations as well. The past few years have seen him deliver collaborations like "Mexico" with Bipolar Sunshine, "FRFR" with Reo Cragun and Rowlan, as well as solo work such as "Dance for Me" and "Tear." More recently, he caught the ear of mau5trap who signed his vibe-inducing house tune "Together." Featuring a mesmerizing progressive bassline and vocals that are dripping with emotion, it's a solid jam to play during the earliest days of fall.
Looking to gain more insight on "Together," his roots in the scene, and future plans, we reached out to KINGDM for a chat. So read on to learn more about this dynamic artist, listen to his exclusive guest mix on SoundCloud, and make sure to download or stream "Together" on your preferred platform.
Stream EDMID Guest Mix 291 || KINGDM on SoundCloud:
---
Hi KINGDM, thanks so much for chatting with us today. Before we get into the present-day let's kick this off by turning the clock back to the past. Can you share some of the earliest influences that helped steer you to becoming a music producer? Were there any specific artists or moments that stick out as important?
Hi guys, it's my pleasure. The first approach I had with music was through my grandfather who used to play the accordion. When I was very little he introduced me to the piano with which it was love at first sight. I remember listening to a Chopin cassette tape that my mom had in the car and from that moment on music has always been a companion in my life. Studying and playing the piano, classical music, and especially Chopin's compositions have largely influenced the way I create and the way I relate to music.
When I was a teenager I became very passionate about the drums, I was listening to lots of rock, bands like Nirvana, Rage Against the Machine, Radiohead. I had a few bands at the time, we were touring around Italy and Europe, performing whenever and wherever we could.
Later on, in my early twenties, I picked up my first Mac – and with a group of friends, we started producing electronic music. Some of the artists that inspired me were Burial, Daft Punk, Justice, Klaxons, MGMT, Late of the Pier, and Crystal Castles. Around 2010 I decided to move out of Italy and spend time in London, New York, and LA where I moved to a couple of years later.
I lived in Los Angeles for about 10 years which has been an incredible experience of growth and learning. I'm blessed I had the chance to make music and spend time with such amazing artists and producers, observing their ways of creating and sharing different perspectives. Nowadays I spend most of my time in Italy, where I enjoy making music in the countryside, silence and nature have become very important.
Since you come from a small town in Northern Italy, do you feel that it has been more difficult to gain traction in the scene compared to those who live in main hubs for dance music?
I don't think it necessarily matters where you are from or where you are making music anymore, as technology has made composition and production accessible to pretty much everyone that has the will to learn. However, living in a city where a certain scene finds expression and support can be definitely beneficial. The best part of it is being able to connect with other artists, share music with each other, and collaborate. 
You recently just dropped your latest single, "Together," on mau5trap which also marked your debut on the renowned imprint. Can you walk us through the production of this tune?
I recorded the melody of "Together" a few years ago on a vocal note, that's the way most of my songs start. Either a melody or a beat idea, I would say almost all my songs started with a vocal note.
The original demo had a completely different beat but last year I decided to try something different just for fun, kept the melody, and started from scratch. It was one of those spontaneous beats I made in a day or two. I finished up the production in Sicily where I also mixed the song with my friend The Buildzer. All of the tracks have gone through analogue machines for the mix and master, which was new for me as I've only worked all digital before. 
Over the past few years, you've worked with a number of collaborators ranging from Reo Cragun and Bipolar Sunshine to Rowlan and Sam Hope. How have these collaborations come to life, and do approach them differently than your solo tunes?
I feel grateful and blessed to be collaborating with such talented artists and to call them my friends. Most of the collaborations started in LA, from hanging out, mutual friends, or label intros.
When we write music we don't really think what project is going to end up on, we just write whatever we feel that day. I generally prefer working with a close circle of people which I also hang out with outside of music, usually locking in for like a week or so somewhere in the countryside in touch with nature.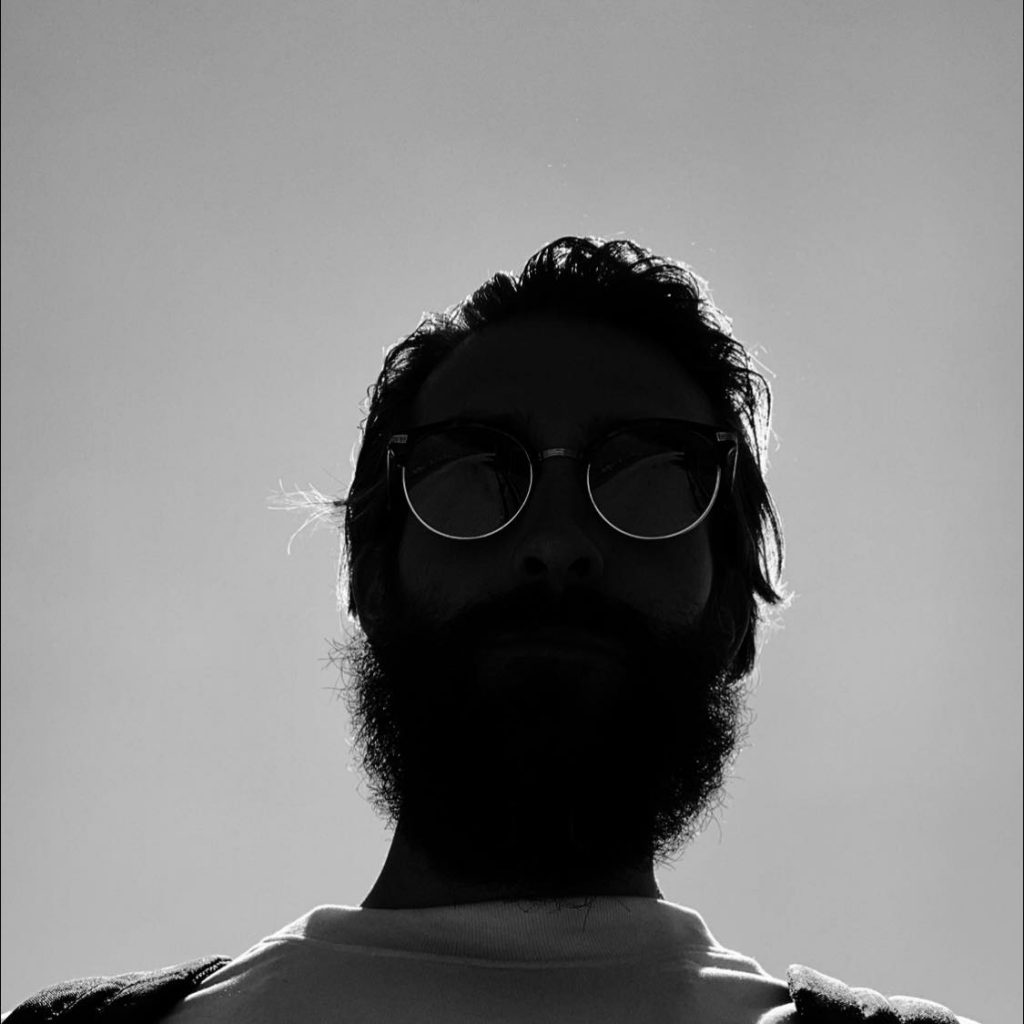 Aside from the pandemic, what's the biggest struggle you've faced as an artist so far in your career? Is there anything you would do differently if you started over?
When I create, the amount of ideas and songs that just come out is almost overwhelming. Sometimes I find hard to finish them, or I might find myself at times going in circles with production and details.
To my younger self, I'd advise to just stick to the demos which are most of the time the best versions anyway, and put them out spontaneously without overthinking. I wouldn't do anything different though as everything I've done brought me to this precise moment. Despite the pandemic, last year has probably been the best one of my life so far, of such deep transformation.
Prior to last year, you had the chance to take the stage in Asia and other regions of the globe. Now that the world is beginning to slowly re-open, is there any specific place you'd like to return to and play for a live crowd?
The first place which I'm already planning to return to is India, then definitely Japan and Thailand, especially the rural areas.
If you could offer up one piece of advice or encouragement to other artists who might be struggling or feel they can't pursue their dreams right now, what would it be?
I'd say to remember that to be able to experience the phenomenon of life is such an immense privilege for us, being alive is the most important thing, from which anything else becomes possible. Sometimes we focus so much on our psychological space or comparing ourselves to others that we completely lose perspective over what life really is. It is by far more important to do something joyfully and at the same time with focus and attention than what you actually achieve with it.
Finally, what goals do you hope to achieve in the rest of 2021 and beyond? Are there any upcoming releases planned that we should keep an eye out for?
I used to be very goal-oriented, for most of my life actually. Now I'm striving to become more and more life-oriented instead.  During the last couple of years, I worked on lots of new music, there are definitely more releases coming.
---
Follow KINGDM on Social Media:
Facebook | Twitter | Instagram | SoundCloud