Saint Punk's debut album Ouroboros ventures through a depth of emotions and sounds as a reflection of this past year.
---
Saint Punk is a name synonymous with the grunge house genre. Based in Los Angeles, the producer initially began his musical journey with a rock band before pivoting into the electronic scene, where he now sits at the top of the throne of gritty sounds. A creative beyond music, Saint Punk is strongly oriented within his own brand, often providing not just the music for his singles, but the artwork too.
The artist has also never been one to shy away from representing his emotions through his music. Through 2020 and into 2021, Saint Punk released a series of singles, each being a manifestation of various experiences and sentiments. The producer further explores this in his debut album, Ouroboros, revealing a no-holds-barred approach when it comes to displaying a range of emotions and sounds throughout its 14 tracks.
Check out Ouroboros on Spotify or stream the album via your favorite music platform, and read on for a deeper dive into the tracks that Saint Punk has gifted the world.
Stream Saint Punk – Ouroboros on Spotify:
---
Ouroboros begins with a quick knock-out punch in the form of "Comatose."
Starting off strong, "Comatose" rages with all the signature elements cultivated by the Saint Punk. Driven primarily by its percussive elements, it explodes into erratic billows of sheer beats and powerful piano chords. Next, "Gloves" featuring Matt McAndrew takes a turn in direction. While the previous song, without a doubt comfortably utilized electronic elements, Saint Punk goes back to his roots to explore how both rock and electronic music can coexist beautifully on the same track.
Moving forward, "Anybody Out There" takes its time to build up to the drop. The song is emblematic of a calm before a storm, slowly brewing with beautiful vocals until it ultimately erupts with a clean drop stacked with rich basslines. Likewise, "Underwater" pulls off a similar move, spending much of the time stirring before breaking out into a drop packed with serrated noises.
"Psycho Sicko" with Holy Wars is a song that stands out even among each of Saint Punk's unique offerings.
Sonically, it's difficult to categorize where the "Psycho Sicko" belongs even within subgenres. Between the one-thirds of yelling, spoken word, and sung lyrics, it's both interesting and captivating in all the best ways. "Animal" with Whyel is another fun song on the album that goes hard when it comes to fusing genres, once again moving into rock direction with electrifying guitar riffs and bold drums that quickly turn into one of the primary electronic components of the song.
Notably, Saint Punk also adds two interludes to the album. Despite the songs being called interludes, they take on a cinematic quality and contribute an extra layer of intentionality to Ouroboros, connecting one song to another. Ending with the beautiful "Ghost Blood" with MXMS, Saint Punk proves he can do it all, going from raging drops to a divine, low-tempo track.
Since breaking out on the scene, it was only a matter of time before Saint Punk emerged with an entire album, and the wait has been well worth it.
Despite being known for his distinct grunge house sound, the producer explores a sundry of impressive characteristics in his music. While it can be difficult to keep a cohesive sound when undertaking unique projects like each of the 14 songs in Ouroboros, Saint Punk successfully pulls it off. It's a balance that illustrates just exactly why the producer is so noteworthy.
---
Saint Punk – Ouroboros – Tracklist:
Comatose
Gloves (with Matt McAndrew)
Anybody Out There
Fading Interlude 1
Psycho Sicko (with Holy Wars)
Wasted
Animal (with Whyel)
Fading Interlude 2
Closer Tonight
I'm Not Gonna Think (with Illicit Ghost)
As I Dance (with Yung Tory)
3 Days (with Kitone)
Underwater
Ghost Blood (with MXMS)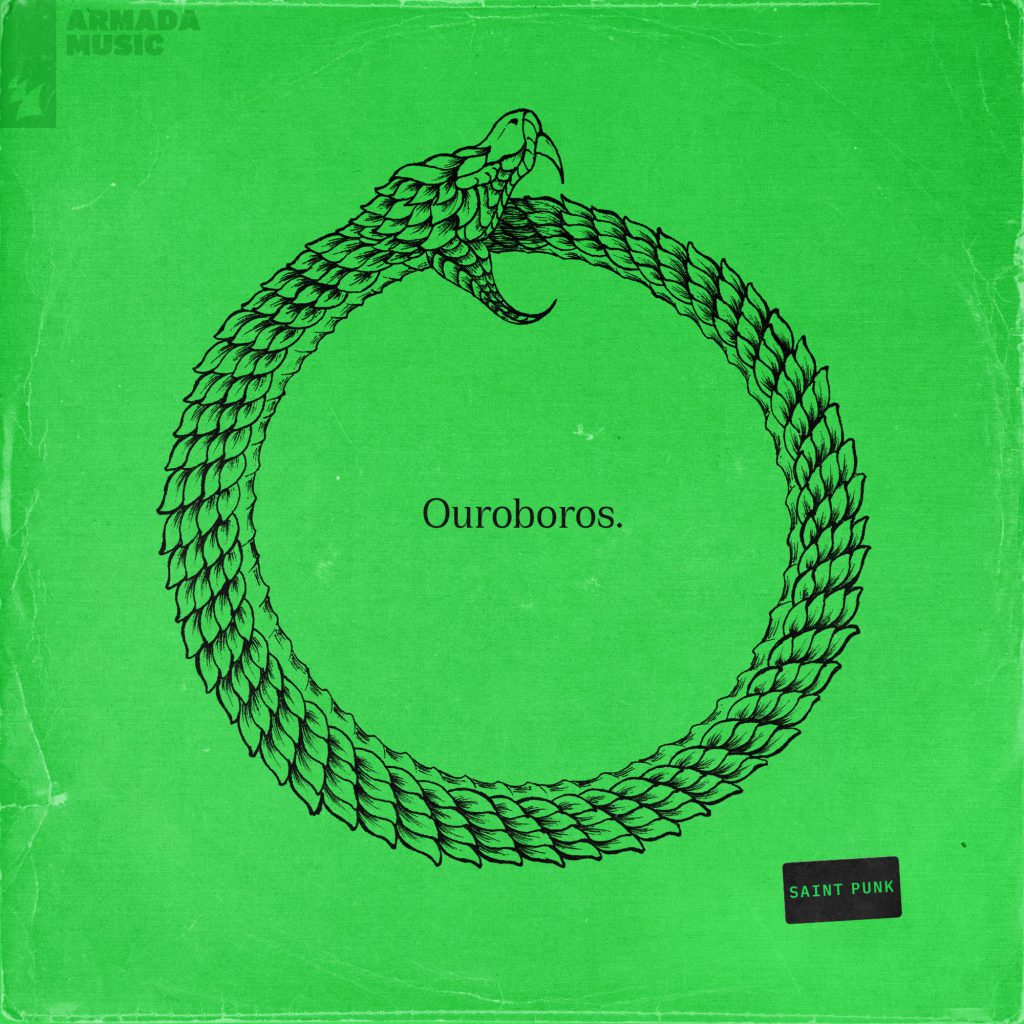 ---
Follow Saint Punk on Social Media:
Website | Facebook | Twitter | Instagram | SoundCloud | YouTube