After nearly a year since the first virtual edition of Qlimax, Q-dance is proud to present its return with Qlimax The Reawakening in November.
---
After quite a turbulent year for the music industry in the Netherlands, the government has finally allowed events to continue at a 75% maximum capacity and mandatory closing hours between 12AM and 6AM. This win comes after a series of demonstrations called "Unmute Us!" where citizens, organizers (Q-dance included), suppliers, and artists took to the streets to demand the re-opening of festivals. With an estimated 70,000+ participants and 6-9 cities involved, this demonstration shows the true passion and dedication of the hard dance scene and if there's one thing you should never mess with, it's the Dutch people and hardstyle.
In light of the Dutch government's decisions, Qlimax The Reawakening is set to return on November 20, at the Gelredome in Arnhem, The Netherlands. After almost two years and one virtual edition, Q-dance is finally welcoming back fans with a brand-new immersive experience, along with the jaw-dropping production they're known for. With the new restrictions, this edition of Qlimax will be at a reduced capacity and for the first time ever, will take place during the day from noon until 11PM. Hardstyle fans are invited to take part in this event as Jonas Schmidt, Creative Director of Q-dance says that the "whole team has been working for months to create a unique new Qlimax experience."
Q-dance has adapted well to rapid change and they proved that they are the masters of virtual festivals with the latest edition of Defqon. 1 At Home. After their incredible 2019 edition and the stunning 2020 virtual edition, Q-dance is expected to pull off nothing short of magnificent.
Stay tuned for the lineup announcement as it will follow. But in the meantime, tickets to Qlimax The Reawakening will be available on the Q-dance website on October 2 at 4AM PT (1PM CEST), while travel packages will begin on September 25 at 4AM PT (1PM CEST). And if Qlimax The Reawakening is forced to cancel due to additional restrictions by the Dutch government, all ticket buyers will be automatically refunded.
Watch the trailer for Qlimax The Reawakening on YouTube:
---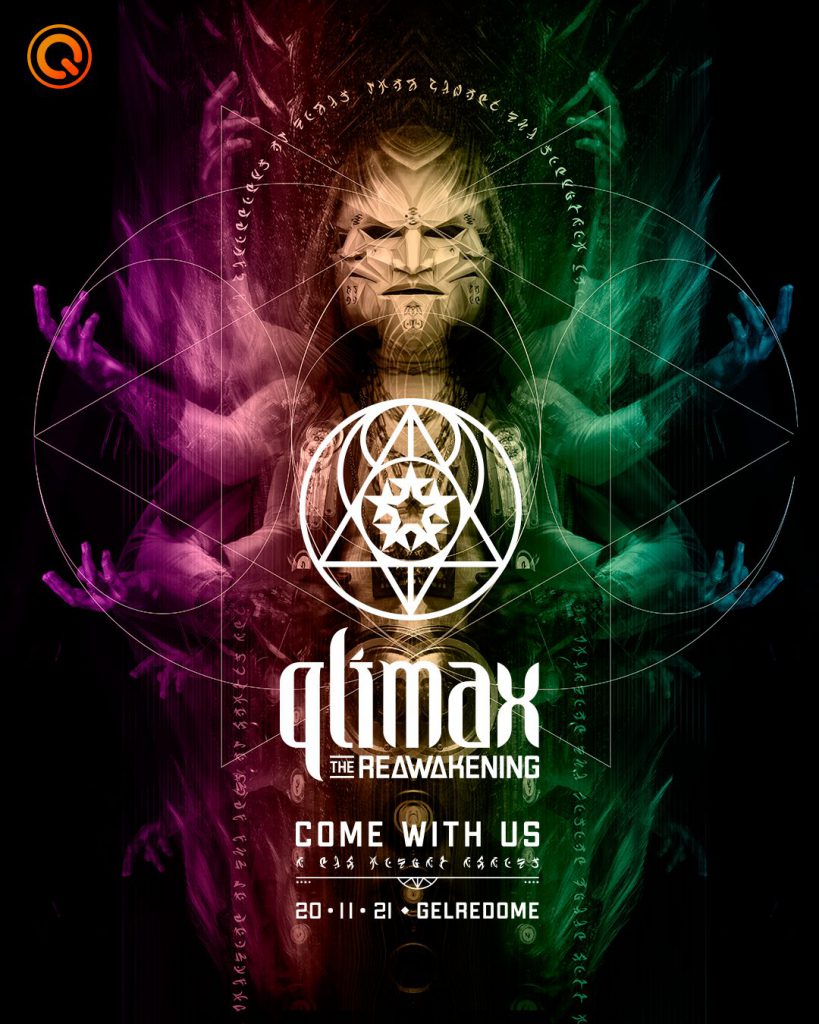 ---
Follow Q-dance on Social Media:
Website | Facebook | Twitter | Instagram | Spotify | YouTube | MixCloud