Q-dance announced that they will be going all out with Qlimax: The Source a unique digital experience for hard dance lovers around the world.
---
This year has been dominated by festival cancellations but a surge in livestreams has allowed for Q-dance to continue on their mission of bringing the sounds of the harder styles to dedicated fans. Already blowing away hard dance lovers from around the world with their Defqon.1 livestream experience, the professional party throwers are looking to bring even more heat this fall with Qlimax: The Source. And this one definitely won't be your average broadcast.
Q-dance is renowned for its high quality, innovative, and spectacular experiences, so this four-hour virtual event is sure to be one that fans won't want to miss out on if they want to immerse themselves in the mystical world of Qlimax. The first hour of the event takes viewers on a six-chapter audiovisual journey filmed at the most unique locations, with each chapter's soundtrack composed by an artist prominent in their scene.
This one-hour journey is followed up by a three-hour afterparty featuring our favorite hard dance artists supported by next-level visuals. One of the most mesmerizing visuals, however, is the curtain drop revealing the main stage that will help us navigate through the Qlimax universe.
Although this is a paid experience, Q-Dance will be hosting a kickoff show prior to Qlimax: The Source which will be accessible to everyone. Fans will also be given tips prior to the premiere on how to make preparations to enjoy the evening to the fullest and take their rave caves to the next level.
Qlimax: The Source is set to take place on November 28 and tickets are on sale now via their website for €9.95 (Roughly $11.69 USD). Stay tuned for more information about the show and its lineup!
Watch the official trailer for Qlimax: The Source on YouTube:
---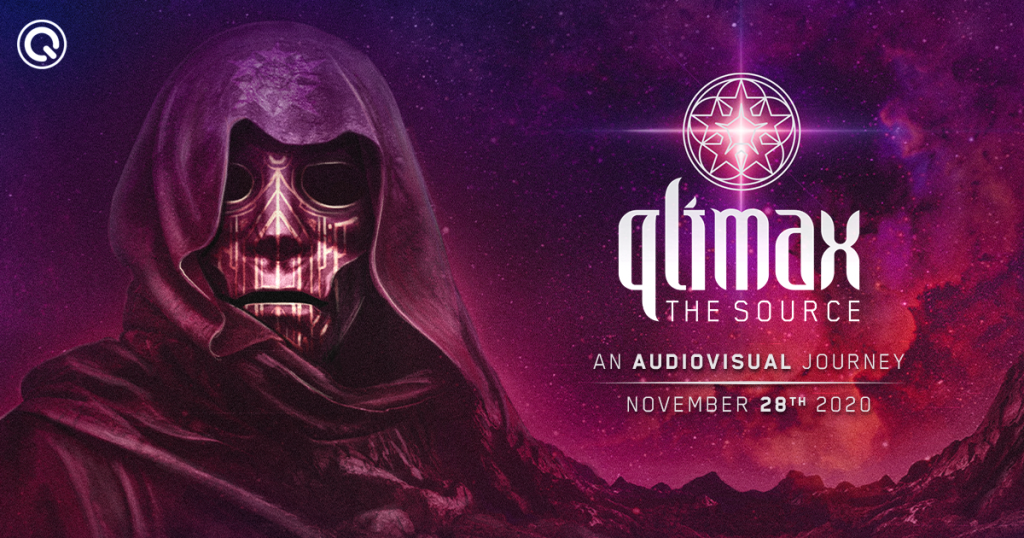 ---
Follow Q-dance on Social Media:
Website | Facebook | Twitter | Instagram | Spotify | YouTube | MixCloud