UK-based producer Henry Wallis follows up the debut of his new sound on "Levitate" with remixes from Eximius, 8tilllate, and DZRT FRST.
---
Henry Wallis, an up-and-coming producer from the United Kingdom, had already made an impact on the bass music world prior to lockdown. Previously boasting a bass-heavy style of music, during lockdown Wallis felt inspired to evolve his sound into a different, more constant beat-driven style. It was during this time that his evolved identity as a house and UKG-leaning artist emerged.
Transitioning from the broken beat to the house can be challenging for most artists, but Wallis has already shown signs of great early success in this regard, with tastemakers like AC Slater playing his original track "Levitate" during a livestream on his Twitch channel. He's also already received nods from reputable underground labels including Southpoint, Wang Records, and About TV.
Now, he is doubling down on the introduction of his new house music direction with the release of Levitate (The Remixes) on his own imprint, BLK & BLU. This three-track release featuring a host of international artists, from US-based Eximius, to Taiwan-based DZRT FRST, and UK-based artist 8tilllate. The diversity on this roster of remix artists reflects the range of sounds carried across its runtime. Each remix track keeps signature elements from the original song intact, such as the groovy dance vibe to it and the defining, repeating dreamy vocal calling you to "levitate," while also allowing the remix artist's personalities to punch through.
The remixes on this EP are organized such that they move from groovy to heavy as you move down the listening line. Our introduction to the body of work presented here comes from Eximius, a UKG artist who brought his own flair to the track by speeding it up, chopping the vocals more, and adding funky percussive patterns that bump up the feelings of movement within the song. Best summarized as high-energy lounge music, it'll be perfect for when you have friends over for an evening of drinks and conversation, or even the rowdier happy hour setting.
Next, are the more dance floor-driven tracks by DZRT FRST and 8tilllate. DZRT FRST's fun twist is a dive into the world of tech house. If you're seeking out those day party feels then look no further than this anthem – after all, summer's not over quite just yet. Through his preservation of an old-school tech house bassline paired with contemporary sonic elements verging on silly, DZRT FRST gives us a ravier track that does not lose any of the grooves. 8tillliate then plays on this further, shifting the tone to a club-driven attitude on his bass house remix. This one is for all the shufflers out there.
If this EP is a sign of what's to come from the sounds of Henry Wallis, we are at the edge of our seats to hear more. After all, there's never a shortage of the need for positive vibes in our community right now. Check out the Levitate (The Remixes) on Spotify below, stream/purchase it on your favorite platform, and let us know which is your favorite in the comments below!
Stream Henry Wallis – Levitate (The Remixes) on Spotify:
---
Henry Wallis – Levitate (The Remixes) – Tracklist:
Henry Wallis – Levitate (Eximius Remix)
Henry Wallis – Levitate (DZRT FRST Remix)
Henry Wallis – Levitate (8tilllate Remix)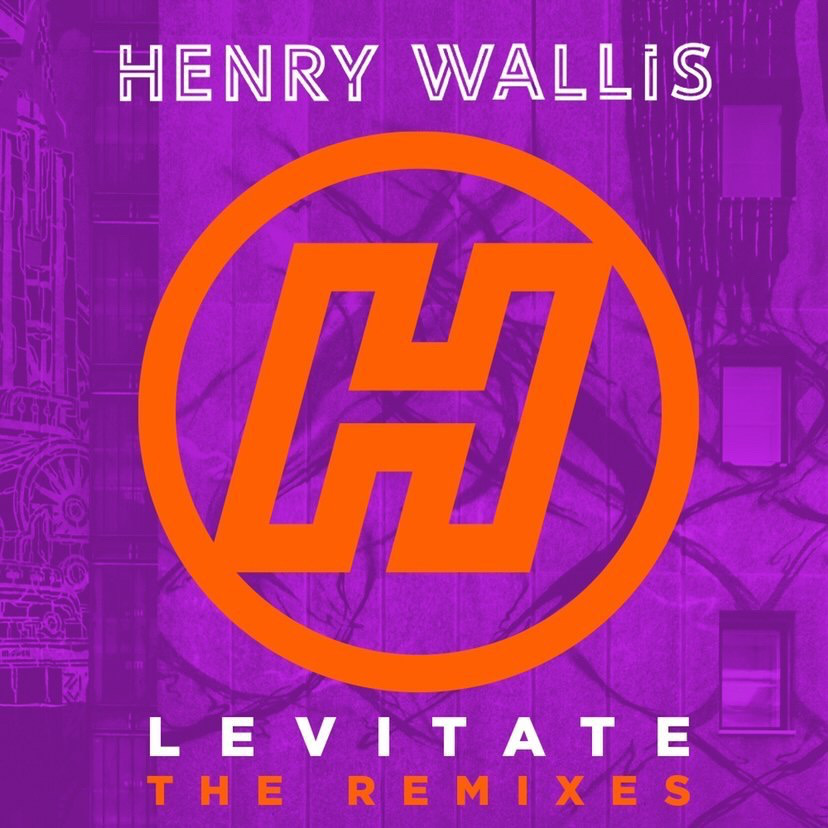 ---
Follow Henry Wallis on Social Media:
Facebook | Twitter | Instagram | Soundcloud