After delivering singles off his debut album PARALLAX all summer long, TheFatRat has put his final touch on the project.
---
If there's one artist who has truly embraced the marriage of electronic music and video games, it's TheFatRat. Since first emerging on the scene he's gone on to deliver some fantastic tunes for his thriving fanbase around the world while also becoming a go-to artist for video game syncs and e-Sports events. This year has seen his community on Discord reach even further heights with a massive number of users joining him there, and he's been treating everyone with singles along the way in anticipation of his album PARALLAX.
The hype surrounding the release of PARALLAX began in July when TheFatRat delivered the lead single from the album, "Hiding In The Blue." Collaborating with RIELL on the track, it set the tone for what was to come from this musical mastermind and was followed up with a flurry of singles each week through the rest of the summer. Stunning solo tracks like "Fire" and the video game-inspired "Arcadia" surfaced during this time, as well as collaborations with other artists such as Lindsey Stirling and Everen Maxwell on "Warbringer" and Cecilia Gault on "Violet Sky" and "Our Song."
"Love It When You Hurt Me" was the most recent single with renowned singer-songwriter Anjulie, and she returned for the final one to be unveiled with the album's full release, "Let Love Win." This track centers around the notion of fighting people we love and that it's better to spread love instead of hate, which is a message the world truly needs during these turbulent times. With Anjulie's stunning vocals and TheFatRat's precise production elements backing them, this tune is one that anyone can fall in love with.
But that isn't all that TheFatRat has gifted with the release of PARALLAX, as he's also announced that every track on the album will be free for creators to use on social platforms with the source material also being made public. He looks to help spark creativity in the minds of new artists around the world and guide them to follow their dreams – and we can't wait to see where this independent artist takes everyone next.
Listen to PARALLAX on Spotify or your preferred platform, and let us know which track from TheFatRat's debut album you love the most in the comments!
Stream TheFatRat – PARALLAX on Spotify:
---
TheFatRat – PARALLAX – Tracklist:
Hiding In The Blue (with RIELL)
Arcadia
Pride & Fear
Upwind
Our Song (with Cecilia Gault)
Violet Sky (with Cecilia Gault)
Warbringer (with Everen Maxwell and Lindsey Stirling)
Fire
Love It When You Hurt Me (with Anjulie)
Let Love Win (with Anjulie)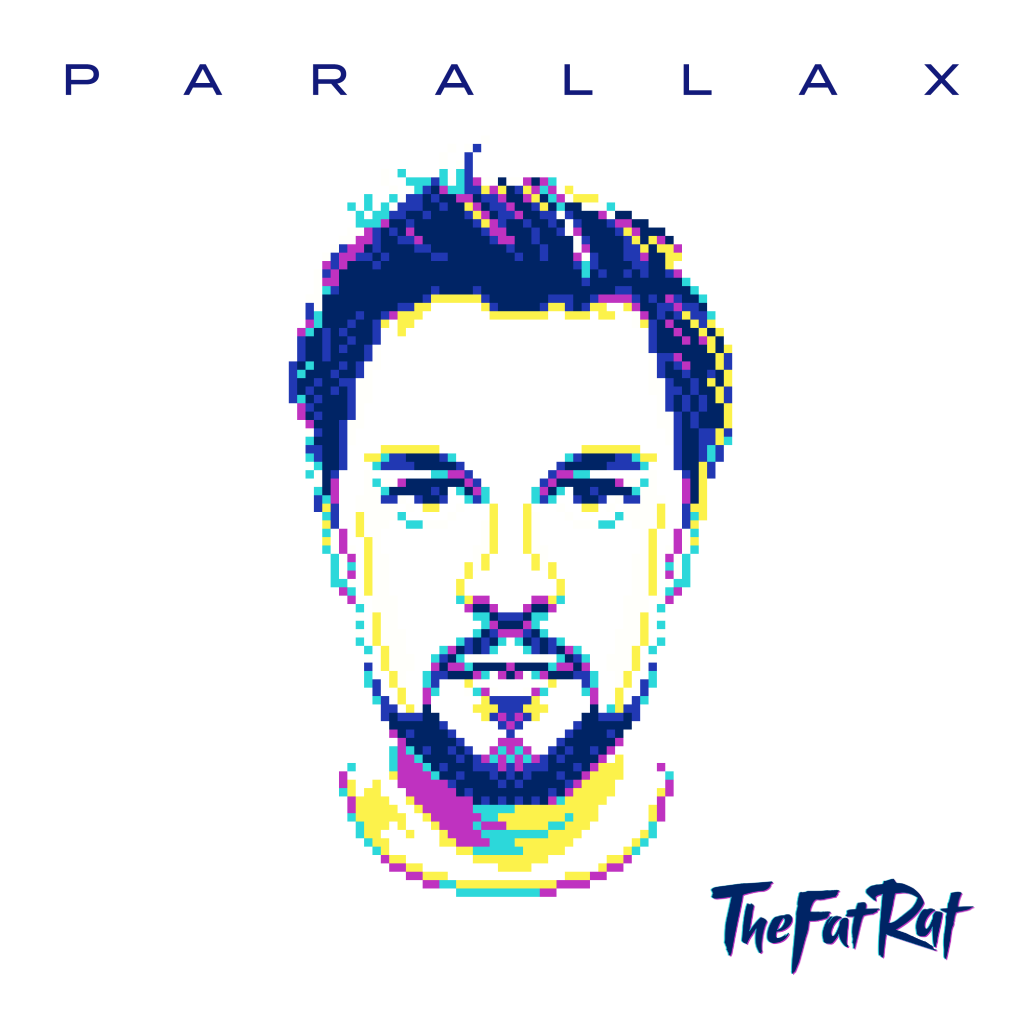 ---
Follow TheFatRat on Social Media:
Facebook | Twitter | Instagram | SoundCloud | YouTube