Los Angeles-based house artist JTJ swung by to talk about his latest releases, his Jeff El Jefe alias, working with legends, and more.
---
The West Coast is home to many of the most beloved artists and rising stars in the dance music scene, and Jeff Saenz, otherwise known as JTJ, is one of them. Dance music has always played a crucial role in his life, having grown up with a father who DJ'd disco and being further immersed in the thriving house music scene in Los Angeles. This led to him eventually picking up DJing himself, and later producing, and the rest has been history.
Since first beginning to produce in 2015, JTJ has delivered a number of fantastic tunes both under his main alias and his Latin-infused Jeff El Jefe alias as well. During this time he's also looked to other artists in the scene including everyone from Doc Martin and Sacha Robotti to Bubblewrappe and SAAND, to work together to create some sensational grooves. Not only has this enhanced his production abilities, but it's further cemented his status as an artist to watch as well.
For one of his more recent tunes, "Imagine," JTJ looked to singer-songwriter Hannah Noelle to collaborate and goes beyond funky, tech house sounds and sees him explore the progressive realm. As your heart thuds along with the bassline and Hannah Noelle's serene vocals grace your ears, it's impossible to not get swept away by this beautiful tune. Paired with the track is "How You Like It Daddy" with Bubblewrappe, which switches up the style and was clearly made with filling up dancefloors in mind.
After the release of these two tunes, JTJ found some time to swing by and chat about everything from his earliest days as an artist and latest projects to the state of the scene and plenty more. So listen to his exclusive guest mix on SoundCloud and read on for the full conversation!
Stream EDMID Guest Mix 288 || JTJ on SoundCloud:
---
Hi JTJ, thanks so much for chatting with us today! Let's start off by diving into your own musical history. When did you first discover dance music and who were some of the artists that helped drive your passion for the scene?
I first discovered dance music when I heard LA DJs playing it on the radio stations (back when DJs were playing house on pop and hip-hop stations) and I was hooked, it was different music from anything else I had heard up to that point in my life. Armand Van Helden, Richard Vission, Doc Martin, and Masters at Work were huge influences on me very early in my life.
What pushed you to learn how to DJ and produce? Was there a specific moment when you realized you wanted to do this for a living?
My father was an '80s High Energy Disco DJ and we had two MK 1200's with a Numark mixer which I would play with after school and before he got home to catch me playing with his equipment and records which was not allowed. [Laughs] At the age of 12, I knew this is what I wanted to do after hearing about clubs and people dancing to someone playing music (a DJ) and it hit me, that's what I want to do! As far as producing, I just started five years ago after years of friends telling me I should produce music and I'm glad I did as I found another passion to go along with being a DJ.
Moving into the present, your recent tracks, "Imagine" and "Rockabye," saw you team up with Hannah Noelle to bring them to life. Can you share what the production process was like on these tunes specifically? How did you develop a relationship with Hannah?
I contacted her after hearing a song she did called "Contortions" with an artist I really dig called Life on Planets and loved her voice. She is out in New York and I am out here in LA, so we just connected on the gram and I sent her these two demos and she knocked it out of the park with her vocals which she recorded in NY and I mixed down and mastered out here in LA.
Aside from your solo work you've also collaborated with artists like Sacha Robotti, Bubblewrappe, Doc Martin, and Thomas Garcia over the past few years. While we're sure each collab is different in its own way, do you find that you're expanding your own production techniques when creating with others? 
Oh yes, each artist was very different and awesome in their own way. With Sacha [Robotti] and Doc [Martin] they have been in the game so long I definitely was more adept in taking their advice and techniques that work into my production style. Especially with Sacha, we have this connection in the studio that is just so natural because his persona meshes perfect with mine and have almost an uncanny way we work where we just know what the other wants to do with a track without words. Can you tell we have a bromance? With Thomas, Bubblewrappe, SAAND, tau0n, and SOHMI was very much like a B2B set where we vibed off each other and created some great music I am super proud of.
One of the other standout tunes you released this year was "Clutch Pedal" which samples Sage The Gemini's "Gas Pedal." What sort of influence has hip-hop had on you throughout your life?
Oh wow, you dug deep into my crates, [Laughs] thank you! Yes, "Clutch Pedal" is off my Dad Bod Music label I have right now exclusively on Bandcamp. I am a big Hip-Hop fan. For years I did not like Hip-Hop (was just into house) at all but then I heard the Wu-Tang forever album and it changed me forever (pun intended) but I am a huge fan of Migos, Eminem, J Cole, Busta Rhymes, and of course, Drake.
While your music under JTJ has explored different realms in the house genre, your Jeff El Jefe alias centers more on Latin-infused house grooves. What was your decision process to have a separate name for this side of your sound?
JTJ I want to be very open to all styles of music honestly. Whether it's House, Tech-House, Techno, Deep House, and EDM. Jeff El Jefe I want it to be more of an authentic Latin/afro percussion/sounds style. As I said before MAW is a big influence Louie Vega in particular but I want to keep El Jefe just as Latin house where people know what kind of sound I am pushing with the El Jefe alter-ego which is all Latin house grooves – whereas JTJ can be any sub-genre of House music. Also, in coming up with an artist name give years ago when I started producing I was trying to come up with names and I loved both so equally so I said the heck with it, I'll use both. [Laughs]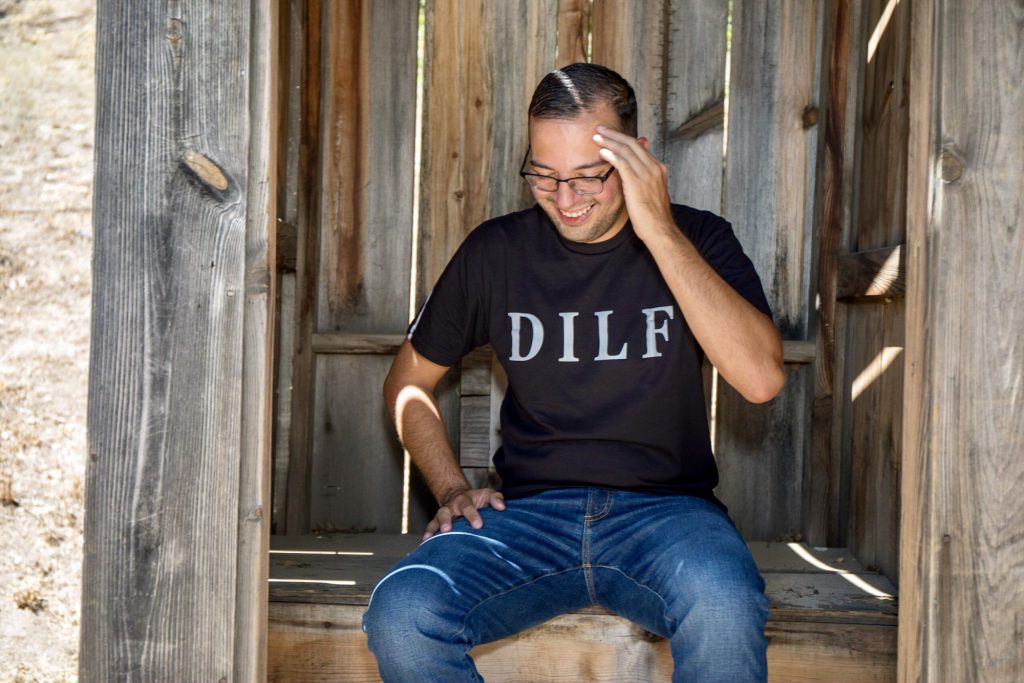 House and techno have swelled in popularity over the past few years and are continuing to grow. What are your thoughts on the current state of the scene? Is there anything you'd like to see change?
I think it's fabulous, I remember I was always the weird House/Techno DJ in the clubs back in the day and they would book me in the 2nd or 3rd room of a club in the back and Hip-Hop in the front. Now house/techno is the main stage which is something I always wanted to see. I feel now that people are exposed to house/techno they realize they like it. As for the current state, nothing to change really, I just want producers to take more risks to be different. I feel like every time I hunt for new tunes on Beatport for a show I hear the same 20 different songs in a row. 
If you could share one tip for artists who are currently just starting their careers, what would it be?
Be consistent, nonstop at your goals, write three goals at the start of the year you want, even if you only hit 1, carry over the 2 and add a new one next year, etc. Find your brand as well, do not copy what everyone else is doing, build your own lane and others will follow suit to your endeavors. 
Finally, since you're the master of telling Dad Jokes, let's close out this interview with a fun one!
Why was the DJ banned from the supermarket? They kept stealing all the samples.
---
Follow JTJ on Social Media:
Website | Facebook | Twitter | Instagram | SoundCloud