Maxim Lany drops his debut album on Armada Music and gives us a Closer look inside the production process and everything in between.
---
Maxim Lany has brought a tracklist of pulsing beats and unyielding energy to listeners for over a decade. Fast-forwarding through his career, he has created a sound that remains with listeners and resounds through minds. More recently, the producer joined as a resident at one of Belgium's popular radio shows, Studio Brussel, and has procured a collection of weekly sounds for fans to vibe to every Friday. Keeping busy and creative throughout the pandemic, he also explored breathtaking views via his livestreams to keep fans moving to the beat.
Prior to his current escapades, the Belgian artist quickly launched into the global spotlight following the release of his single "Rennaisance" on Armada Music. Now, he makes his way back to the label for his debut album, Closer (You're Not Alone), which features 10 tracks that will help you get in a proper groove.
Beyond the refreshing chords and feathery voices that uplift listeners, Closer (You're Not Alone) is an LP that transports listeners from bedroom walls to landscapes like dewy glades resting gently beneath beaming sun rays. It manages to capture a range of feelings – from the moments of wanting to melt into the couch with a pair of headphones to stumbling into this weekend's Uber for a night in the bustling city.
The release comes at a perfect time for fans as we've emerged from the past year with a brighter outlook, hungry to hear what the producer has been making in the studio. Celebrating alongside Maxim Lany for his debut album, we were able to take a peek at what he's been up to and get a breakdown behind the album. So listen to Closer (You're Not Alone) on Spotify or your preferred platform, and read on for the conversation.
Stream Maxim Lany – Closer (You're Not Alone) on Spotify
---
Hi Maxim, thanks so much for chatting with us today. Before we get into your recent work let's talk about your first steps as an artist in the dance music scene. Who were some of your earliest influences musically and what initially drew you to producing electronic music?
I have always watched the footsteps of idols like Solomun and Bob Sinclair. They are two different artists, but both very close to my heart, as they dedicate their life to music and everything that goes along with it. I feel the same way. Their path with ups and downs – their rise is something to aspire to and admire. And seeing how they handled the time during the pandemic is also an example to live by as an artist: work hard and share as much as possible.
If you had to describe your sound in just three words, what would they be?
First of all, I always describe my sound as honest; it's a reflection of myself as an artist, but also of how I feel as a person. Sexy is definitely the second word because I want people to feel what I want to express, and I also use a lot of deep sounds and often vocals that people can relate to. Timeless is the third word, as I always tend to think long-term and I aim to create music that resonates through time.
You've released a number of tracks over the years that have landed on labels including Nite Grooves, your own imprint Lany Recordings, and more recently Armada Music and its sub-labels. Looking back to your earliest days as a producer, how do you feel you've grown?
I've changed completely, and most importantly I evolved and I have grown as a producer. I looked at myself in the mirror and I was honest enough to accept what I could improve and I challenged myself to reach a higher level. I now focus 100% on releasing music with my new home Armada, and we work together on a long-term relationship.
Earlier this year you unveiled "My Touch" with Belle Doron and just last month dropped "Full Effect" with Penny F. as well, both of which are tracks off your forthcoming debut album. What was it like working with these two artists to bring these songs to life?
Last year, I worked non-stop from my home studio, isolated due to the pandemic. I created a series of tracks, all with different singer-songwriters reflecting my emotions and relating to how other people would feel in that situation. It's only after a while that I realized how many tracks I had written that it occurred to me it could be an entire album. All the tracks, including the ones featuring Belle Doron and Penny F., were finished remotely, hence the title of the album Closer, You're Not Alone.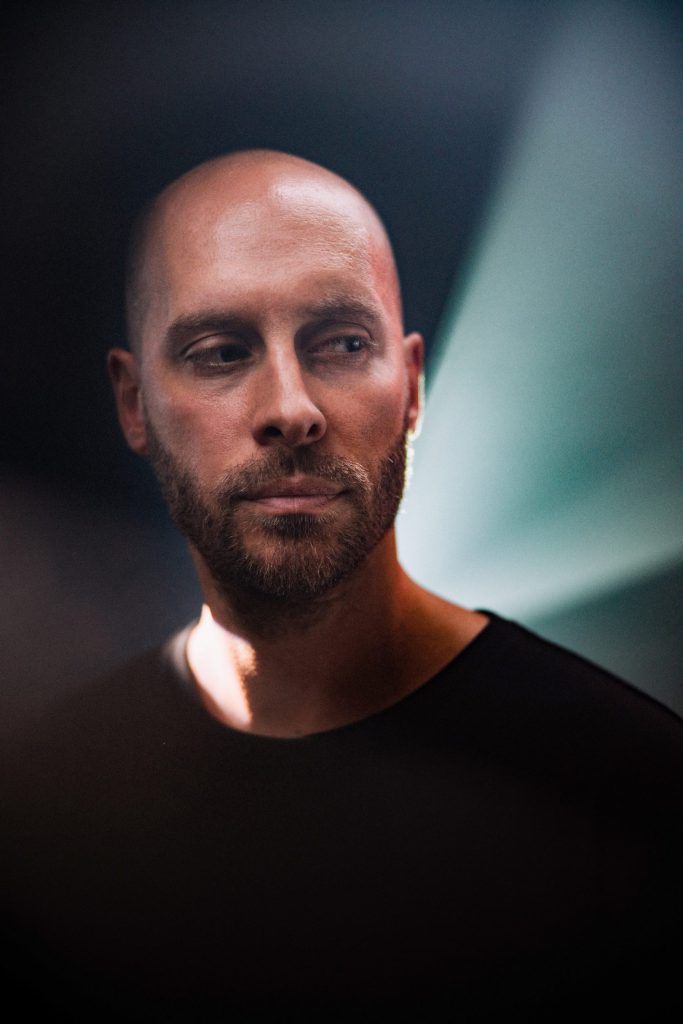 Going through isolation throughout the past year was definitely a struggle for artists in the scene on the creative front. Did you face any challenges while working on this album? If so, how did you overcome them?
The main issue for me was realizing how much I actually miss seeing like-minded people from our industry and our scene. When that kicked in I really felt alone and isolated. Don't get me wrong; I have a lot of amazing friends and family who supported me but not being able to be around other artists and like-minded people really felt like a missing piece in my life. I feel I can really thrive as an artist when I'm being challenged by them. 
The writing process, as I said before, had already begun as part of processing all of those emotions without me even knowing I was writing an album, which is a life's work for me.
During quarantine, you took fans to some pretty cool locations with you through livestreams. How was the experience performing at rather unorthodox locations without physically having fans in the audience? Did it change anything for you?
Yes, it changed a lot of things and opened my eyes that we can do those things now and I am 100% convinced that it's something to keep doing even if the world opens up again. I met so many talented people thanks to that and we accomplished some pretty amazing things, all with the same goal of pushing things to the next level.
Since April of last year, you've also hosted a regular broadcast on Studio Brussel. Can you walk us through the process of how you prepare for these shows? What's your curation like when digging for tracks to play?
This also made me grow as a DJ and an artist because I had those weekly deadlines and goals I set for myself to provide a 15-track tracklist each Friday with new and exclusive music for my listeners. It made me stronger in my workflow and raised the bar of bringing quality music on a weekly basis. Now I'm trying to implement this flow into my live DJ sets.
Finally, you're a huge collector of vinyl, and you've continued to share a lot of fun albums on your Instagram. Do you remember the first vinyl you ever owned? Can you share any favorite memories you've had with a specific vinyl?
Yes, I bought Yves Deruyter's The Rebel as one of my first records when I was a kid. I loved and still love that "retro" house feeling created in Belgium; it's strong and still influences my music today. I learned how to DJ on vinyl and I have so many great memories of me buying them, then selecting them, and then playing them in front of a crowd. I think I bought and still own multiple copies of Jaydee's Plastic Dreams, as I played it so much it was literally broken many times.
---
Follow Maxim Lany on Social Media:
Website | Facebook | Twitter | Instagram | SoundCloud