Pixel Terror confidently explores new sounds while staying true to their signature glitchy, animated persona with their latest on Bassrush Records.
---
With a plethora of bass artists in the scene comes constant new subgenres and sounds that one would never expect. Ahrya Far and Bentley Montes, better known as Pixel Terror, have perfected their niche in the bass genre with glitchy, hard-hitting beats and animated vocals that match their unique cartoon character visuals and video game-esque aesthetic. Their sound design is unmatched among many other producers as they explore a more pixelated realm of the bass genre that resonates well with listeners.
Pixel Terror's first release came in 2016, and since then they've dropped additional singles and EPs on labels such as Welcome Records, Bite This!, Dim Mak, and Monstercat. Now, their latest EP, Empire, has landed on Bassrush Records and gives fans a refreshing take on the duo's established sound. The four-track release navigates reimagined vocals, fresh beats, and sensational drops for a true journey from start to finish.
The EP's first track "Wildwood" charts a melodic-glitchy route, traversing into a euphoric buildup before pure grittiness in the last half. "Elysium" pulls out all the stops with intense, heavy distorted drops throughout the song that are music to dubstep lovers' ears. Listeners take a breather with the dreamy vocals found on "Meridian," but only for a minute as the second drop lures them back into maximum dirtiness. Then, the EP finishes off with Pixel Terror's beloved classic glitchy sound, distorted vocals, and more hard-hitting bass in "Underworld" for a fun experience as fans wrap up the time in their universe.
Overall, the EP is the fantastic next step for Pixel Terror and showcases their wide range of production skills heard in a new way. Their unique sound will always live on, and now listeners get to follow this continuation and expansion of their empire. Fans looking to catch up with this duo in person can look forward to seeing them at Nocturnal Wonderland, Lost Lands, and many more events to come.
Dive into the empire of Pixel Terror and stream the EP on your preferred music platform, and let us know your favorite track in the comments!
Stream Pixel Terror – Empire on Spotify:
---
Pixel Terror – Empire – Tracklist:
Wildwood
Elysium
Meridian
Underworld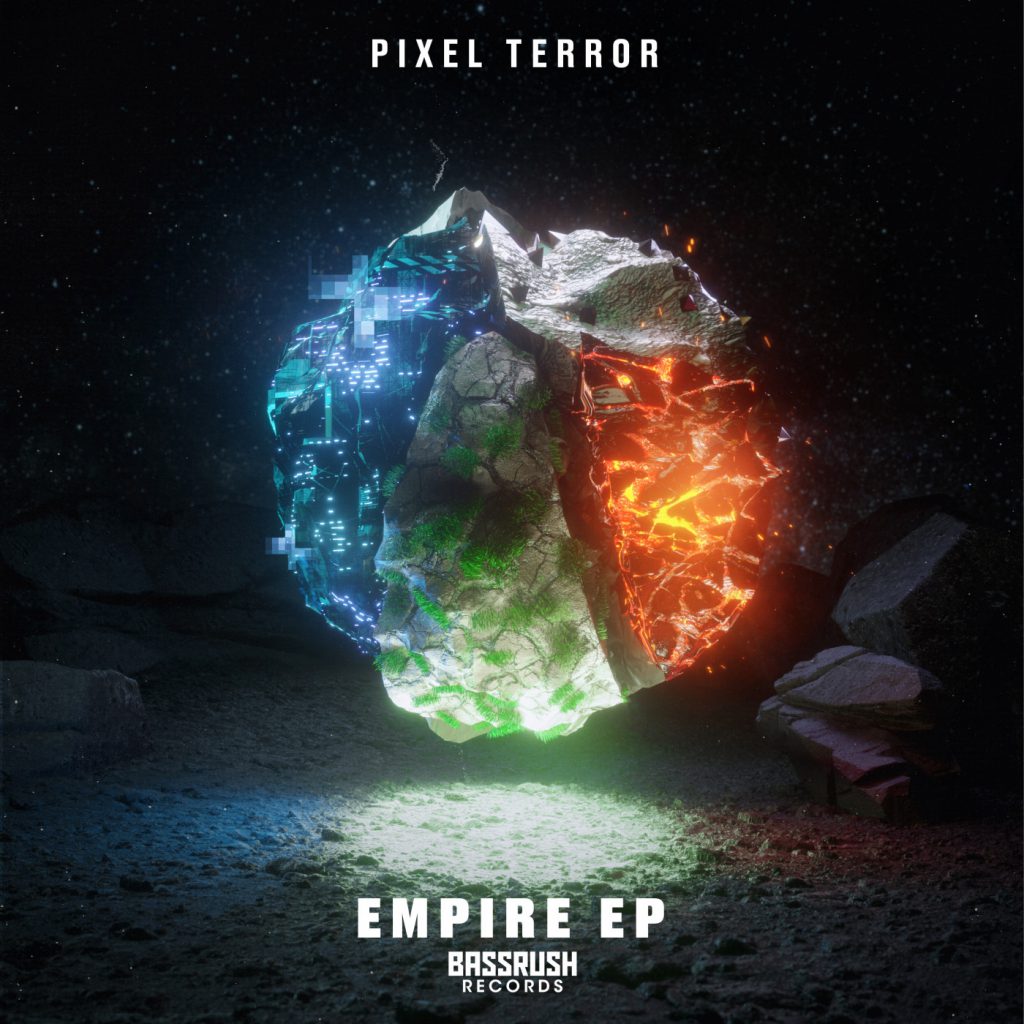 ---
Follow Pixel Terror on Social Media:
Facebook | Twitter | Instagram | SoundCloud