LA-based artist informal. took a break from curating the ultimate vibe to chat with us about his upcoming EP, early influences, and more!
---
With so much fresh and exciting music to choose from, it can be daunting trying to keep track of all of the new artists constantly breaking into the scene. To save you some of the work, allow us to introduce you to an artist you definitely want to familiarize yourself with — informal. Born and raised in Sacramento but now a proud local in Los Angeles, this young producer attributes his style and brand to the California lifestyle. Although he's described his music as "indie electric bass pop," the informal. brand transcends genres, focused more on encapsulating that feel-good LA vibe than fitting into any specific subset.
Even though your summer vacay plans may have been canceled due to certain …dare we say it… unprecedented times, if you listen to any track by informal. it will book you a mental one-way ticket out of LAX. Just take his latest release "& I'll Play It" for example. Laden with shimmering synths and a bassline begging to be played at a rooftop day club, it's a track best listened to poolside. But that's just the tip of the iceberg. (Or shall we say pool float.) "Stay With Me" and "Til It Hurts" only further solidify our informal. obsession, with their dreamy vocals that make us want to take the convertible we don't own for a joyride down Rodeo Drive.
With a remix for Charlotte Lawrence and a slew of impressive collabs under his belt, the sky is the limit for this rising star. We got the chance to catch up with the man behind the vibe about his early production influences, overcoming writer's block, his upcoming EP, and more, so make sure to read on to get the scoop on your new favorite artist. Plus, while you're reading, throw on his exclusive guest mix below and prepare to embody the laid-back informal. lifestyle!
Stream EDMID Guest Mix 285 || informal. on SoundCloud:
---
Hey Sam, how are you doing today? To kick things off, let's talk about how you got into producing! What made you want to start making music and who were your early influences?
Hey Sydney! I'm doing great, drinking a smoothie, enjoying life. Growing up, there was always music on in the house. The Eagles, Bee Gees, The Beatles, Bruce Springsteen, to name a few. But in those days I was never really interested in writing, playing, or creating music (besides shredding the trumpet in the 5th grade band).
I got introduced to electronic music in high school, and in college, I really started to dive deep, explore new genres/artists, and ultimately became obsessed with music. Then, after attending a few shows and festivals in college I tried out DJing, and that led to producing. At the time, I was really into progressive house. People like Martin Garrix, Alesso, Tiesto, and Calvin Harris were huge influences in the beginning. I remember downloading some pirated music software, and after searching YouTube for "how to make music like Alesso" I made my first piece of music. Spoiler, it was terrible, but I was very proud of it. 
How would you say those influences shaped your music style today? What made you decide to lean more towards indie-pop, rather than say, heavier bass music?
I think my influences have shifted throughout the years, as has the music scene. These days I listen to a lot of Louis The Child, Whethan, Robotaki, Kasbo, SG Lewis, NASAYA, Devault, etc. I love listening to artists that are moving music forward, doing things that have never been done, creating a new sound. However, I still find myself sometimes pulling from those early influences with things like sound selection, using heavy sidechaining for THAT PUMP, etc.
I also listen to a lot of indie music, and I love how easy it is to listen to. So I try to create a vibe in my music that has a lot of energy and bounce but isn't too much for somebody that rarely dabbles in electronic music. But, every once in a while, I throw all of that aside and just make something nasty. [Laughs]
Let's talk about your name — informal. You've said that informal is more than just a name, but rather an entire brand. Could you elaborate on that for us?
Great question! Early on, I realized that all of my favorite artists had great music, but there was always more to it. They had great visuals, an entertaining personality, or a unique vibe that only they could bring. Good music seems to be only half of the equation. With informal., the whole idea is centered around not taking things too seriously, and just having a good time.
The branding is light and colorful, the music is upbeat and bouncy, the artwork is palm trees and blue skies. I know this sounds cheesy, but I want people to feel a certain way when they see the name informal., hear one of the songs, go to a show, or put on a piece of merch (coming soon). I guess it's all about the feeling I'm trying to bring, with every aspect of the project.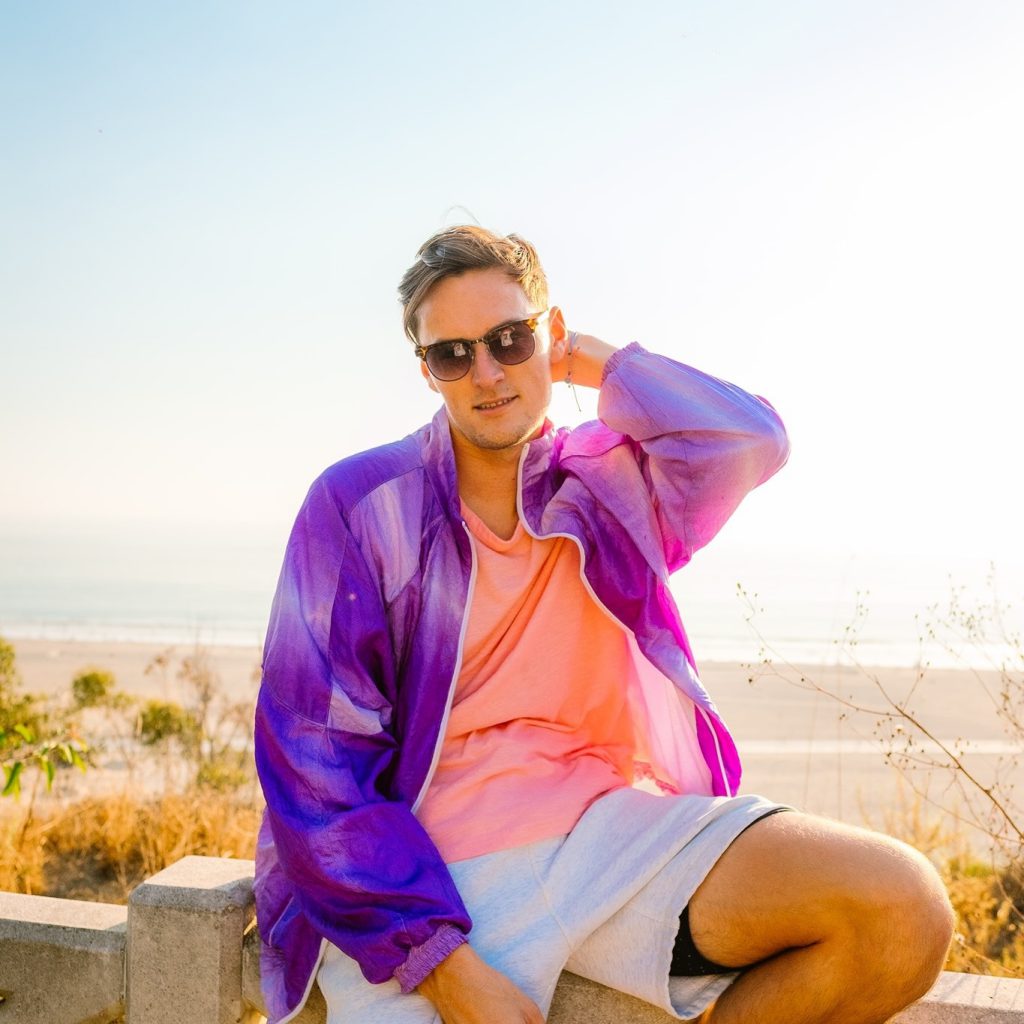 How would you say living in Los Angeles has influenced your music and brand?
Being in LA has had a massive impact on me, and my work, for a few big reasons. It's fast-paced, everybody here is working hard towards something, and that's extremely motivating. I'm surrounded by talented people everyday, something that is important to be constantly learning and growing. Somebody once told me to "never be the smartest person in the room", so I constantly seek out new people to connect with and learn from.
Also, I know I overuse this word, but, the vibe. Everybody is happy to be here, the weather is great, the beaches are beautiful, the food is amazing, there's a million things to do, and this town has some amazing history and culture. The informal. Brand, in a way, portrays that LA / Southern California feeling because I have enjoyed it so much myself. I'm a happy guy, and I want to share that with people.
Take us inside your production process. What does your typical day look like for you? Do you have any tips or tricks for overcoming writer's block?
I like to start a lot of my songs with a small sample. I spend a ton of time digging through sample packs, my own library, and other sources. Usually, I just need something small to spark inspiration. For example, in "Stay With Me" it was simply a sample of a choir holding a single note. After some processing, and chopping it up to make a rhythm, I wrote some chords underneath and started building the production. The bouncy pattern you hear in the drop started from simply cutting up that original sample and laying a simple drum beat on top of it.
When I'm stuck in a rut I do one of two things. First, take a break, even for 20 minutes, go make a coffee, something to reset my mind. Second thing is to try creating a song using a different method than usual. Write something on the guitar, pull up a synth that I never use, play with my old Casio keyboard. Getting out of your comfort zone is a good way to find ideas.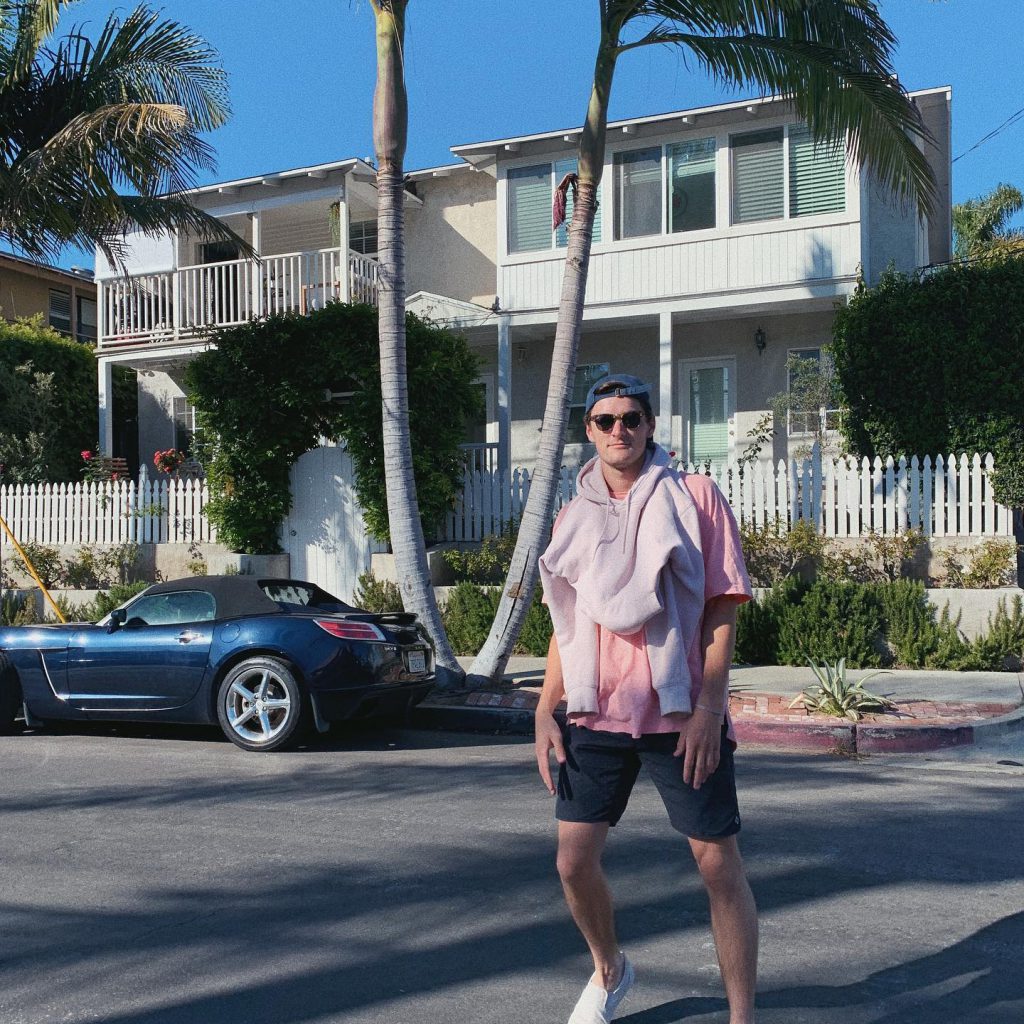 As a rising star just starting to put out music, how would you say the pandemic has affected you? How have you spent this time?
This has been a hard time for all of us, there's no doubt about that. However, as difficult as it may seem, I try to see the positive in all things. Myself, like a lot of people, saw the opportunity to create without the usual pressures of outside life. I produced and released my best music in the past year and a half. I'm fortunate enough to have collaborated with a lot of amazing people around the world using the amazing power of the all-knowing internet. In early quarantine days, my roommate and I brought all of our equipment into the living room and just jammed for like three weeks straight. Good times. 
After a year and a half, live shows are slowly starting to return. What does this new post-pandemic music scene look like to you? How has it shaped and evolved?
It looks like a lot of fun. It's no secret that everybody is ready to get back to their normal lives, and back to the dancefloor. I think a lot of people spent the pandemic discovering new artists, utilizing tools like social media, and Spotify's incredible playlisting algorithms.
With that being said, I think there will be a lot of new names and faces in the live music scene, which is very exciting. One thing that has been missing from the informal. project is the live show aspect. I've gotten way too comfortable releasing music from my bedroom and seeing the reactions online. Saying I'm ready to bring this music to people face-to-face is an understatement. So look out for "informal." on the next festival line-up or club schedule you see come across your IG feed. *fingers crossed*
Do you have any dream venues in particular that you'd love to play at?
I think everybody wants to play the Main Stage at Coachella, and I'm no exception. Nowadays, there's so many great festivals around the world, all with a different feeling to them. I love the energy in clubs. Hakkasan in Vegas, Exchange in LA, LIV in Miami, are just a few I dream of playing.
Small venues are amazing too. Some of the best shows I've ever been to were in really small venues. The energy in a small room with a great crowd is unmatched. Lastly, the first festival I ever attended was EDC, so to play there would just be a full-circle dream come true. Insomniac please respond to my emails.
This year, you've put out three singles: "Til It Hurts," "Stay With Me," and "& I'll Play It." Tell us a little about making these tracks and how they play into the informal. Brand.
All three of these tracks are very different. I guess the goal with that was to show my versatility as a producer and artist. There's fun for the whole family! "Til It Hurts" is an indie-pop tune, "Stay With Me" is more of a bass-pop song, and "& I'll Play It" is a sample-driven bass-heavy club song. Even though they're all different genres, they all have that upbeat, bouncy feeling, and make you want to move. I guess that's the "informal. sound".
Speaking of your singles, "Til It Hurts" features stunning (and irresistibly catchy!) lyrics from Meg Cannon. How did you two connect and what was it like working with her?
Meg is awesome. It was a blast to work with her, she's an amazing writer and vocalist, and she made the process very easy. We connected through a label A&R that we both used to work with. I had reached out to them with the instrumental demo and said that I was looking for a vocalist for the track. Not very long after that, he got back to me with Meg's demo and I was hooked! The vocals fit the feeling of the track perfectly and sounded amazing.
I wrote the original demo while on an RV trip through Alaska a year prior, so seeing this project come to life was such a great feeling. Meg is based on the east coast so the whole process was done via Facetime and email. But after working with an artist in Switzerland I was no stranger to the "Facetime and Google Drive" studio. 
The "Talk You Down" remix you made for Charlotte Lawrence and Atlantic Records is a straight banger. What was it like reworking the track? Did you have an initial vision in mind going into it?
Thank you! When people ask what my favorite work of mine is, I usually say this one. I can bump this all day and not get sick of it. First of all, just having the opportunity was amazing in itself. When Atlantic Records reached out I pretty much had a heart attack, then being presented with the remix opportunity, I was on top of the world. I had been a fan of Charlotte's for years prior so I was really excited and honored to work on this song.
The idea for the remix came very quickly. I've never finished a song as quickly as I did this one. I think a lot of that is due to how great the original song is. The writing, all of the recording, and processing on her vocals, was all incredible. The remix came out great and I've gotten nothing but great feedback on it. Having this accomplishment under my belt is huge for me and my career, and I think provides a lot of credibility for me as an artist. Forever grateful for this one. 
You also have a debut EP on the way! Congrats on that! What can listeners expect from the EP? Will it stay true to your previous style?
Very excited about that! So far in my career, I've only released singles and remixes. I want to be able to present a body of work that encapsulates my sound as an artist right now. There's gonna be some heavy stuff, some pop-y stuff, and maybe some familiar tunes. Can't give away too many spoilers!
What does the rest of 2021 and beyond have in store for informal.? Any goals or dreams you'd like to share?
Well, as we discussed earlier, I'm really looking forward to bringing my artist project to life on stage and in the clubs. That's one of my biggest focuses right now, is to be the best performer I can be, give people a great experience, and make them dance. I've been working with some great people that are involved in the live music and club scene, so I'm very excited about that and looking forward to penciling in some dates.
The EP is on the way, it's full of hits, and I'm always working on new music that I'm excited to share. I've got some really crazy ideas for merch too that I think people are gonna love. When I think about the big picture for informal., I'm going on tour, collaborating with my favorite artists, making great music, and bringing as much happiness to people as I can. 
Finally, what's your go-to Postmates order to help combat the Sunday Scaries?
I love going out to eat, and trying new foods and restaurants. But if I'm stuck at home, "Rock & Roll Sushi" on Sunset has this "Belly Bomb" roll that will blow your mind.
Thanks EDM Identity. Lots of love!
---
Follow informal. on Social Media:
Facebook | Instagram | SoundCloud | YouTube | Spotify