Dutch DJ and producer CESQEAUX has unveiled his latest creation for the world to immerse themselves in, the eight-track HUMAN ERROR LP.
---
If there's one thing that CESQEAUX has proven over the years, it's that he's truly passionate about his art and pushing boundaries of his sound along the way. Since first emerging on the scene he's seen some serious success with tracks like "Wild Mustang" with Yellow Claw and Becky G and "Booty Time" with Aazar on Barong Family while also gracing labels like Bassrush Records with his collab "Bang Bang" that saw him team up with Riot Ten last year as well.
Now, CESQEAUX is looking to continue to carve out more space in the scene with the release of his album HUMAN ERROR, which is out now on his label EAUXMYGOD. Featuring eight tracks in total, this album showcases the dynamic range of soundscapes he can create for listeners to explore as he guides everyone through genres ranging from midtempo and dubstep to bass house and drum and bass. And true to form, each tune plays a part in the story of CESQEAUX's creation as he transitions deeper into the digital realm.
Leading the charge is a solid midtempo tune called "Just A Machine" – and much as its name implies, this track will immediately transport listeners into the mind of CESQEAUX to properly begin the story. It's packed with plenty of energy and you can immediately imagine this track being played during the opening of one of his sets to get everyone moving to the beat. After you're moving like that, he then offers up "Like This" which sees him drive forward with a trap beat and breaks in tow.
As listeners dive deeper into the album other surprises emerge, including "Reboot" and "B With U" that will ignite a fire deep within the soul of any bass lover while others like "NFT" and "Front Row" are clearly intent on putting feet into a shuffle frenzy. And if CESQEAUX hadn't dominated your soul yet, when he delivers the finishing blow on "Disconnect" you'll be absolutely decimated to your core yet yearning for another ride into the depths of this brilliant creative's mind.
Listen to HUMAN ERROR on Spotify or the platform of your choice, and let us know what your thoughts are on this EP from CESQEAUX in the comments.
Stream CESQEAUX – HUMAN ERROR on Spotify:
---
CESQEAUX – HUMAN ERROR – Tracklist:
just_a_machine.wav
like_this.wav
reboot.wav
just_me.wav
b_with_u.wav
nft.wav
front_row.wav
disconnect.wav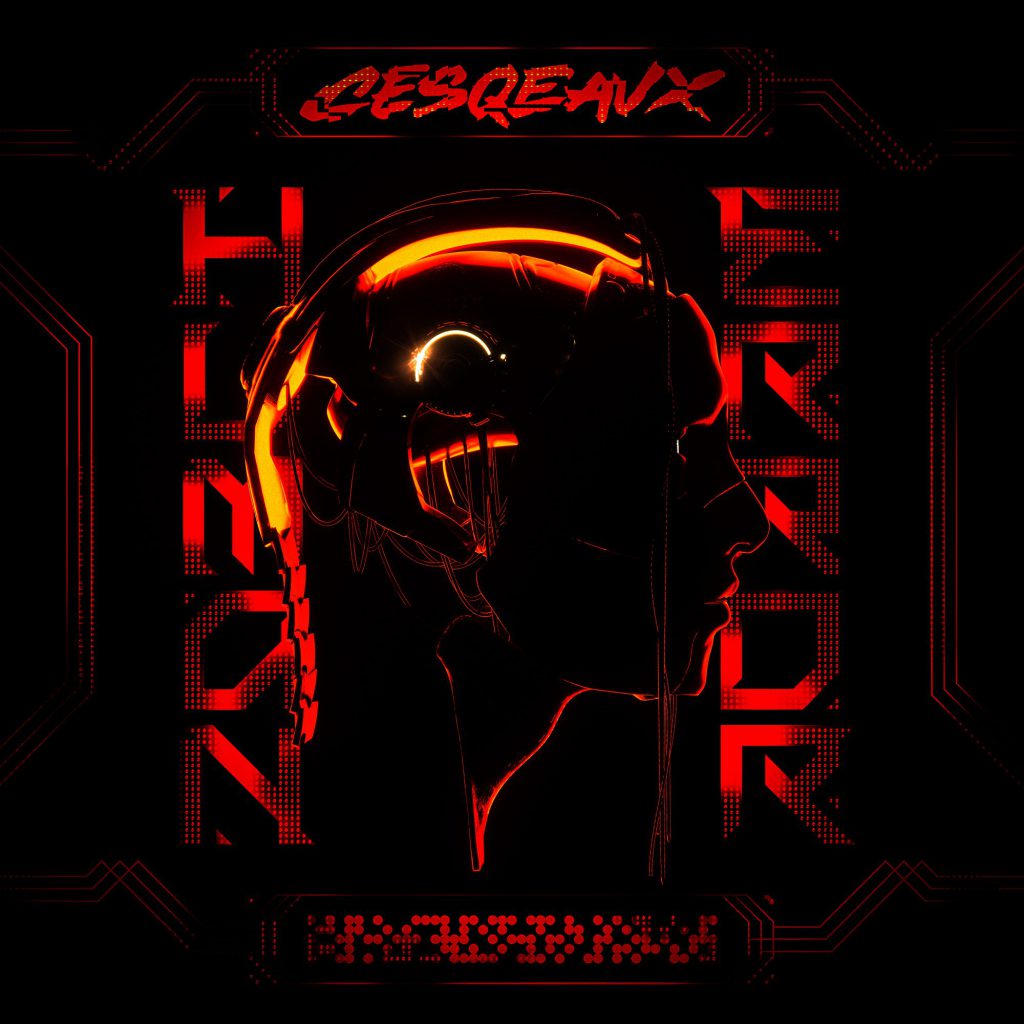 ---
Follow CESQEAUX on Social Media:
Facebook | Twitter | Instagram | SoundCloud