The debut release from Sorley on HE.SHE.THEY., Flava Rave, quenches the thirst for fresh, tech house sounds across its three tracks.
---
As we prepare for the weekend, most of us long to discover a track that will keep our moods lifted and party going for the next few days. For all your house & techno fans, today will bring you good vibes all weekend with a brand new release. After a long-awaited year in lockdown, rising UK-based sensation Sorley has released a new EP, Flava Rave, on HE.SHE.THEY. and offers up a refreshing take on classic sounds mixed with futuristic tech house elements.
Over the past year, Sorley has been on a roll releasing a plethora of house tunes, including a 30-day track challenge as well as saucy remixes on club anthems, such as Armand Van Helden's "Fire." In comparison to his previous releases like Dirty Dialogue and "LEMONS" (a groovy take on N.E.R.D.'s "LEMON"), Sorley shows off his updated sound and unique take on tech house with Flava Rave. This EP encapsulates the signature vocal-mixing he ties in with his tracks, providing a catchy mantra you'll soon come back to as the cascading synths and pumping kicks take you to another planet of pure house bliss.
Coming in on a hot note, the title track "Flava Rave" takes us on a disco-infused journey of syncopated synths, echoed vocals, and a phaser-like transition with deep pumping kicks and lots of panned percussive elements that light up the senses. "Heads Talk" puts the spotlight on the classic fusion of genres Sorley is known for with sonic melodies sliding down a scale and harmonizing with the funky vocal elements. Then, "Cool Herc" takes the dancefloor to the next level with a darker bassline that is minimal but powerful, building up to a steady, yet grimy drop that is bound to get you off your feet and grooving along to the synthesized beat.
For those missing a taste of that classic UK groove, Sorley is here to save the day with Flava Rave. With newer takes on samples and a fusion of deeper synths and disco-dripped vocals, each track holds a unique element that any house head can bop their head to.
Follow Sorley on social media, stream Flava Rave on your favorite platform, and make sure to let us know your favorite track in the comments!
Stream Sorley – Flava Rave on Spotify:
---
Sorley – Flava Rave – Tracklist:
Flava Rave
Heads Talk
Cool Herc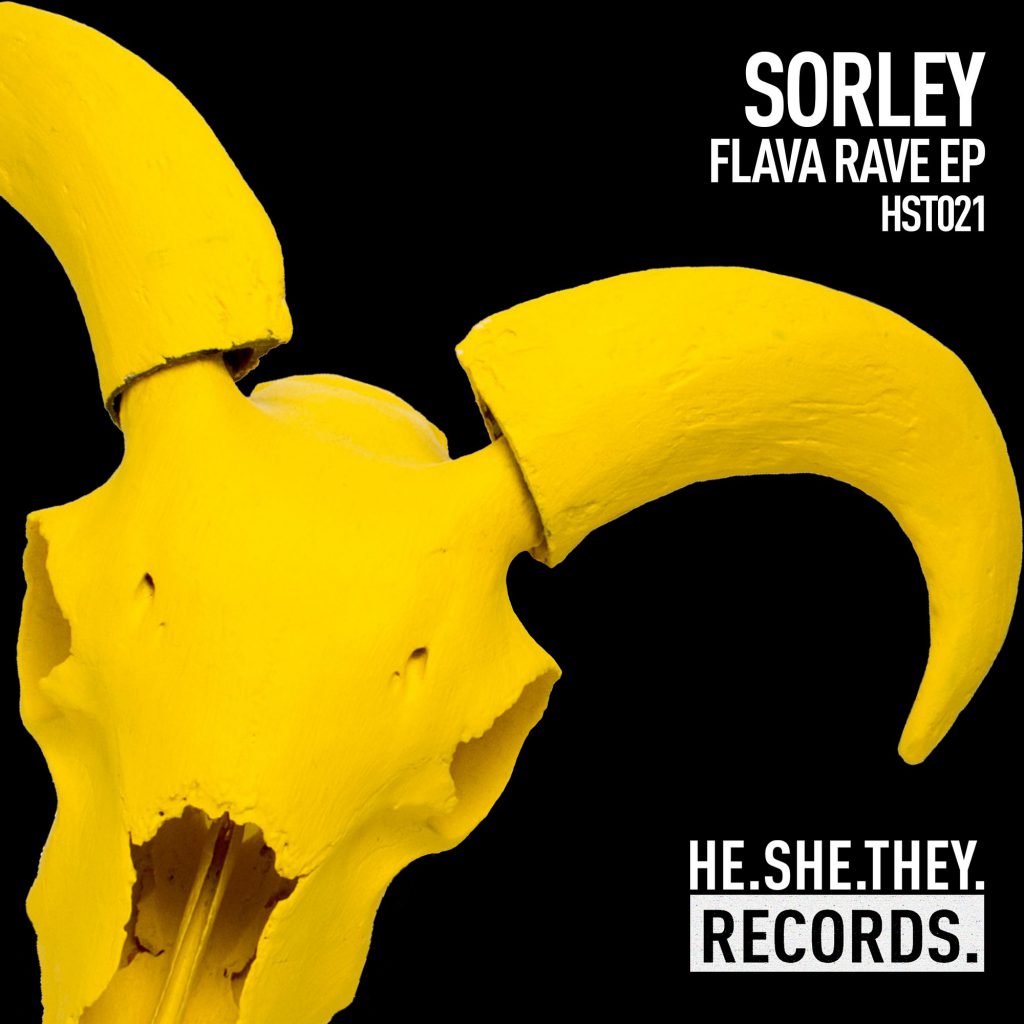 ---
Follow Sorley on Social Media:
Facebook | Instagram | SoundCloud
Follow HE.SHE.THEY Records on Social Media:
Facebook | Twitter | Instagram | SoundCloud