On the hunt for the perfect soundtrack for your drive down the highway this summer? Check out Californian Dreams by Veeshy on Monstercat Silk.
---
When a new release on Monstercat Silk lands on streaming platforms, one might expect the sounds to be centered in the realm of progressive or deep house. But that isn't all the label has to offer as they continue their growth and expansion in 2021 – and Australian artist Veeshy is here to help showcase his synthwave, retro-infused style in full with the latest release to surface on the imprint.
Out now for your listening pleasure is Californian Dreams, a seven-track synthwave masterpiece from Veeshy that features airy synths and drums that are dripping with nostalgia. Speaking about the release, he said "These pieces have, for me, been a journey back in time to visit the various ambiance & aesthetics that resonated throughout the sun-soaked state during a treasured era that is still nostalgically close to so many hearts." And with the heat of the summer bearing down on us all, we couldn't imagine a better soundtrack.
The EP begins with "Let Me Down" which sees Veeshy deliver a stunning soundscape to explore while simultaneously highlighting the vocals from Brandon Mignacca along the way. From the moment you press play, you'll be transported back to the '80s, and that ride doesn't let up throughout the rest of its runtime.
The sun-kissed synths permeate this tune and the following tracks that guide listeners through the landscape of Los Angeles. From "Mulholland Drive" to the "Beverly Blues," the SoCal influence appears throughout it – making these solid jams to play while driving around with your top down. Phonic Youth joins in on the fun and adds in extra dimensions to experience on "Sunset Strip" and "Arcade Highs," two of the standouts on the release, and Veeshy closes the EP strongly with its title track that offers up uplifting tones and melodies that run through the mind.
Listen to Californian Dreams on Spotify, download or stream the EP on your preferred platform, and let us know where you're listening to this release from in the comments!
Stream Veeshy – Californian Dreams on Spotify:
---
Veeshy – Californian Dreams – Tracklist:
Let Me Down with Brandon Mignacca
Mulholland Drive
Re-L.A.X.
Sunset Strip with Phonic Youth
Beverly Blues
Arcade Highs with Phonic Youth
Californian Dreams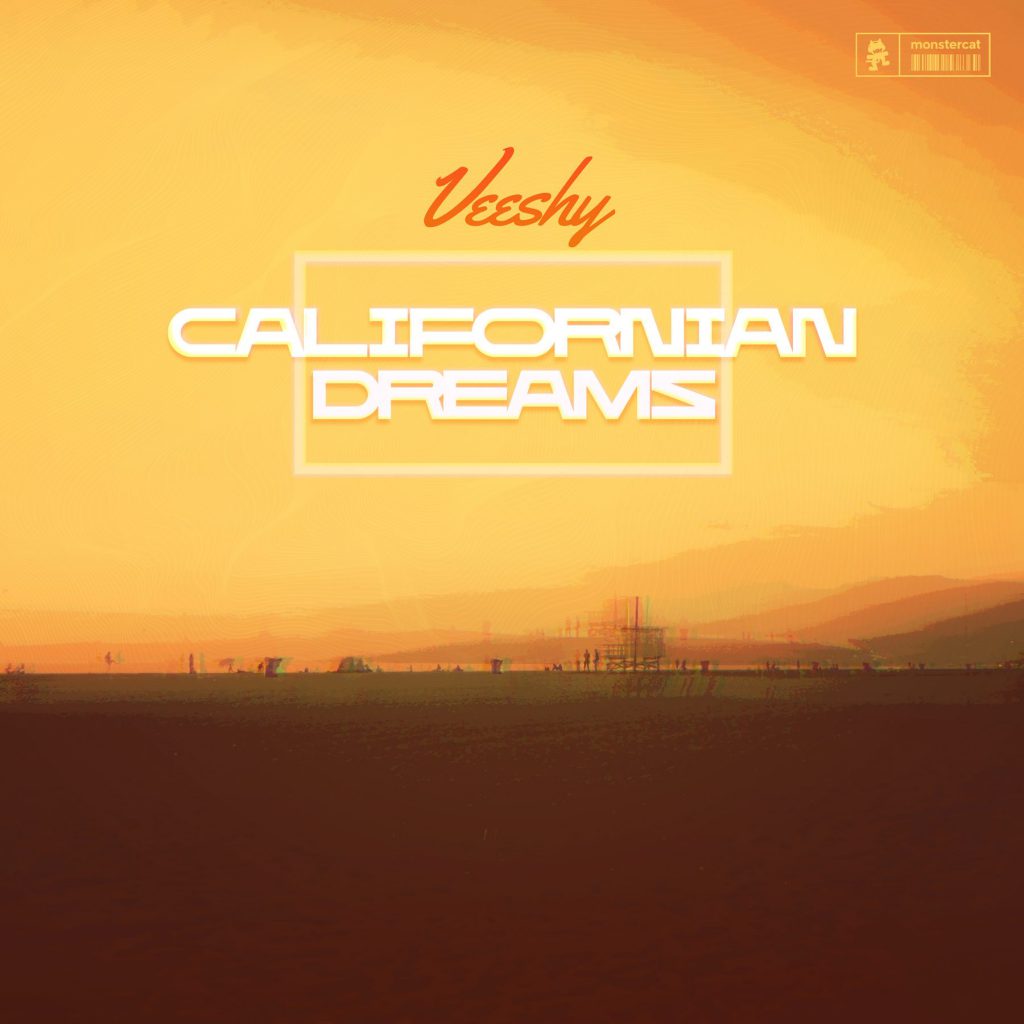 ---
Follow Veeshy on Social Media: