Parallel Voices emerges from the depths of the melodic realm with Ocean of Thoughts – the latest EP to arrive from the rising star's mind.
---
Parallel Voices might be one of the freshest names to grace the growing scene on Immersed Records, but he's already beginning to turn heads. This rising star has found a way of creating calming sound waves in the realm of melodic house and techno that grace the ears of his growing fanbase. Earlier this summer, he found a home on the Dear Deer Productions imprint with his Redshift EP, a stunning release that was filled with excitement as this Indian artist's adventure took hold.
Now, the young artist is allowing everyone to peer deeper into his own mind with the three-track Ocean Of Thoughts EP. Out now on Immersed, each tune is magnificent and is also paired tune extended mixes, effectively guiding listeners through a voyage that Parallel Voices speaks into the world. Using Ableton Live as his canvas, he paints unique imagery that the music can persuade fans and tastemakers to surrender to motion completely. While carefully listening, the frequencies take control to move the soul and body, almost mimicking waves crashing on the shoreline.
Kicking off with the title track, Parallel Voices beckons us to the environment of that soundscape as he begins with deep echoing sustained notes with an emphasis of decisive hi-hats that clash. These tones define the beauty within the train of thought of listening to get everyone's toes wet. The captivating theme continues with "Fear No More," while the whimsical melody becomes enterlaced into the background that pumps the action of the sound waves up and into an exciting rhythm. Then, as the tune recedes, its gravity pulls the listener's mind into a meditative state that washes all fear away in tow.
Closing out the release is "Alter," which picks up the tempo of sublime soundscapes packed deeper empowering kicks and melodic keys and synths. Parallel Voices speaks a rhythmic language for anyone on the planet to connect with while taking the listener into an ocean of thought. The blissful pondering helps us discover the true meaning of being engaged with our ideas for the greater power of becoming attentive to thinking. After all, the greats we have seen before us challenged thinking and generated enlightenment, and it appears that Parallel Voices is on to something for the greater good for music.
Listen to Ocean Of Thoughts EP on Spotify or your preferred platform, stay tuned for more from Parallel Voices, and let us know what you think of this release from the upcoming artist in the comments!
Stream Parallel Voices – Ocean Of Thoughts EP on Spotify:
---
Parallel Voices – Ocean of Thoughts EP – Tracklist:
Ocean Of Thoughts
Fear No More
Alter
Ocean Of Thoughts – Extended Mix
Fear No More – Extended Mix
Alter – Extended Mix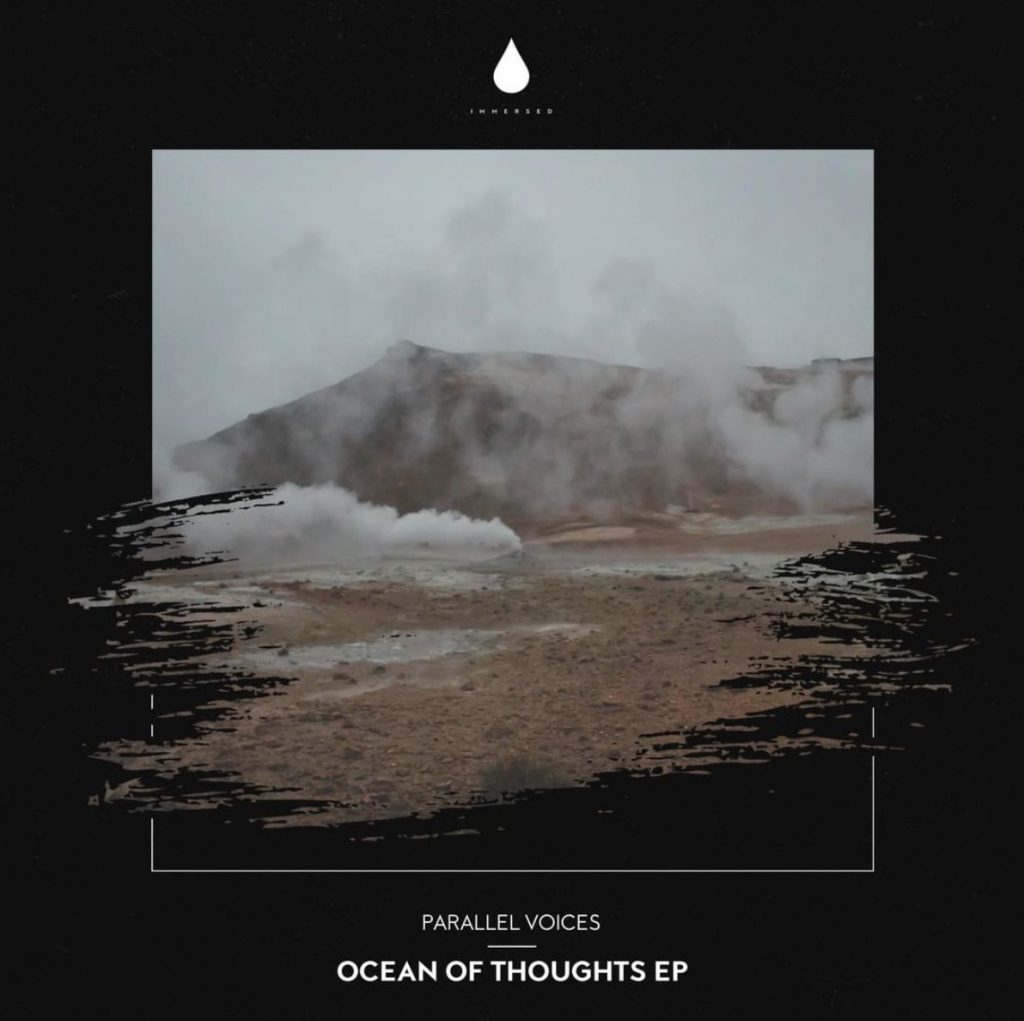 ---
Follow Parallel Voices on Social Media:
Facebook | Twitter | Instagram | SoundCloud | YouTube