Dynamic house duo Eli & Fur are performing their first-ever live show and created an immersive experience for fans with Found In The Wild: Live.
---
Since first emerging on the scene, Eli & Fur has become known for delivering some of the most sensational soundscapes for listeners to explore with their releases on labels like Anjunadeep, Spinnin Deep, and Armada. Last month, the UK-based duo treated their fans around the world with something new, Found In The Wild – a fantastic album that is brimming with emotion and stunning tunes.
Unfortunately because of the pandemic, Eli & Fur hadn't been able to perform any of the tracks on the album live, but that didn't stop the two from going to work on creating an immersive live experience. The result of those efforts has now come full circle as they've announced that Found In The Wild: Live is set to surface on Wednesday, July 28.
Happening across three different time zones at 8pm (Sydney, London, and Los Angeles) to make it easier for a majority of their fanbase to tune in, it will also mark the only live show that Eli & Fur will perform this year. This intimate show won't just be filled with their serene tunes played out live with guitar, keys, synths, percussion, and of course their live vocals, but also stunning visuals and forest setting to further immerse those who tune in.
We are so excited to announce our live film for Found In The Wild. We have wanted to put together a live show for a long time now but never had the time away from touring to do so. Through our time in lockdown, we have been creating and rehearsing this live movie and we are so excited to finally share it with you all!! It's a big moment for us and we cannot wait for you to see us perform these album songs live.
Tickets for Found In The Wild: Live start at $10, with an additional option to join in on the Q&A afterparty where Eli & Fur will answer questions and discuss the album itself for $20. Please note that the Q&A will appear as a separate ticket on the day of the show itself. Head over to Veeps to purchase your passes, and let us know if you plan to attend in the comments!
---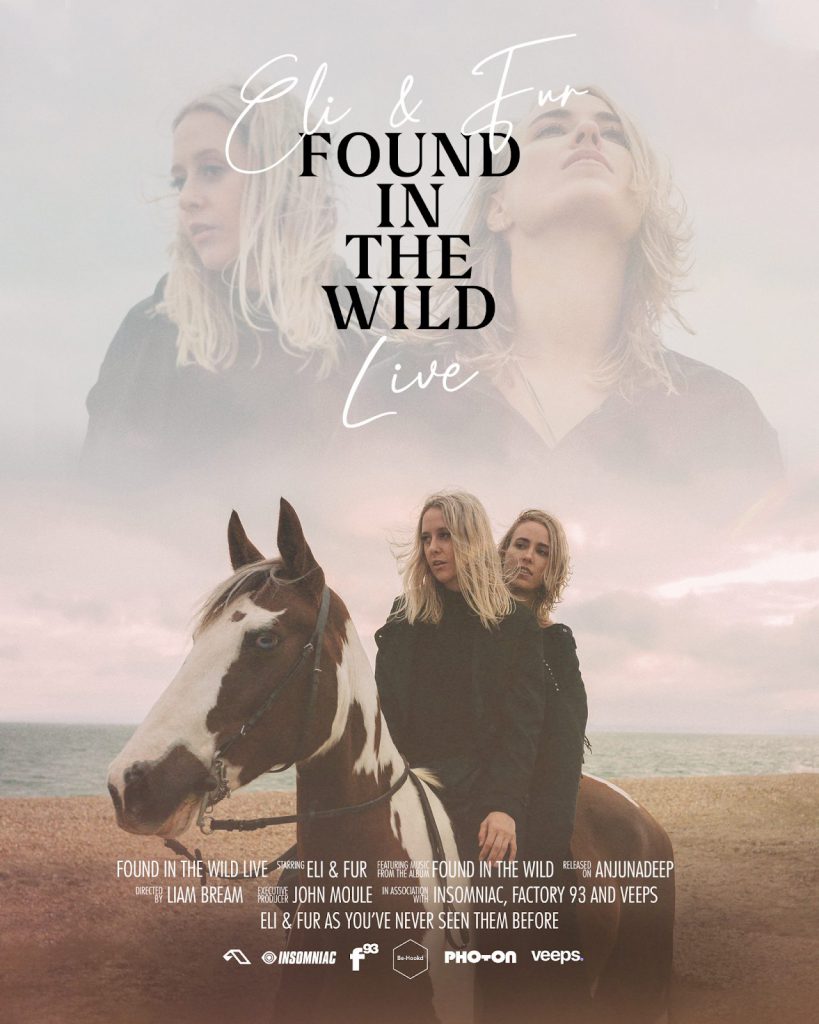 ---
Follow Eli & Fur on Social Media:
Website | Facebook | Twitter | Instagram | SoundCloud | YouTube