Two truly unique European acts, ÄTNA and MEUTE, come together for the weird and wild "Weirdo" music video – and it's a blast!
---
Every now and then an email headline completely stops me in my tracks, and this was one of them: 'Avant-garde pop duo ÄTNA partner w/ Techno marching band MEUTE on new single "Weirdo".' I'd never heard of ÄTNA or MEUTE, but everything about this subject had me wanting to learn more. So down the internet rabbit hole I went, and I was not disappointed! In fact, I was fascinated to see what sort of collaboration they would bring.
MEUTE is a self-described "Techno Marching Band" and this is such a fitting description, even if it defies genre classification. Through listening to their music, I discovered that their most played Spotify track, "You & Me," felt familiar, even if I couldn't place where I'd heard it. Further listening revealed all the energy expected of a marching band but with a cool and edgy style that shatters the stereotypes of one.
ÄTNA recently released a collaborative single on Solomun's latest album, and it's a great example of their avant-garde style. The duo focuses their sound around vocalist and synth producer Inéz combined with deep, driving rhythms from percussionist Demian Kappenstein. Their independent work has a Europop sound but goes so much deeper. It's light and playful on top with a dark and moody underlayer that creates musical tension and drives listeners to dance.
Bringing these two disparate acts together is "Weirdo" which has a magical result that elevates the style of each. Then we add this wonderfully weird music video as a cherry on top of this collaboration. The video opens as dramatically as the track with the drum and rhythm section driving a deep and energetic line. Inéz leads much of the journey both through her vocals and her wonderfully weird actions in the video and it shows MEUTE in traditional marching band uniforms, yet somehow makes them look way cooler than any high school band ever did.
There are so many playful elements in both the song and the video making the combination truly addicting. So check out the video below, stream "Weirdo" on Spotify, and let us know what your thoughts are in the comments!
Watch ÄTNA x MEUTE  – Weirdo on YouTube:
---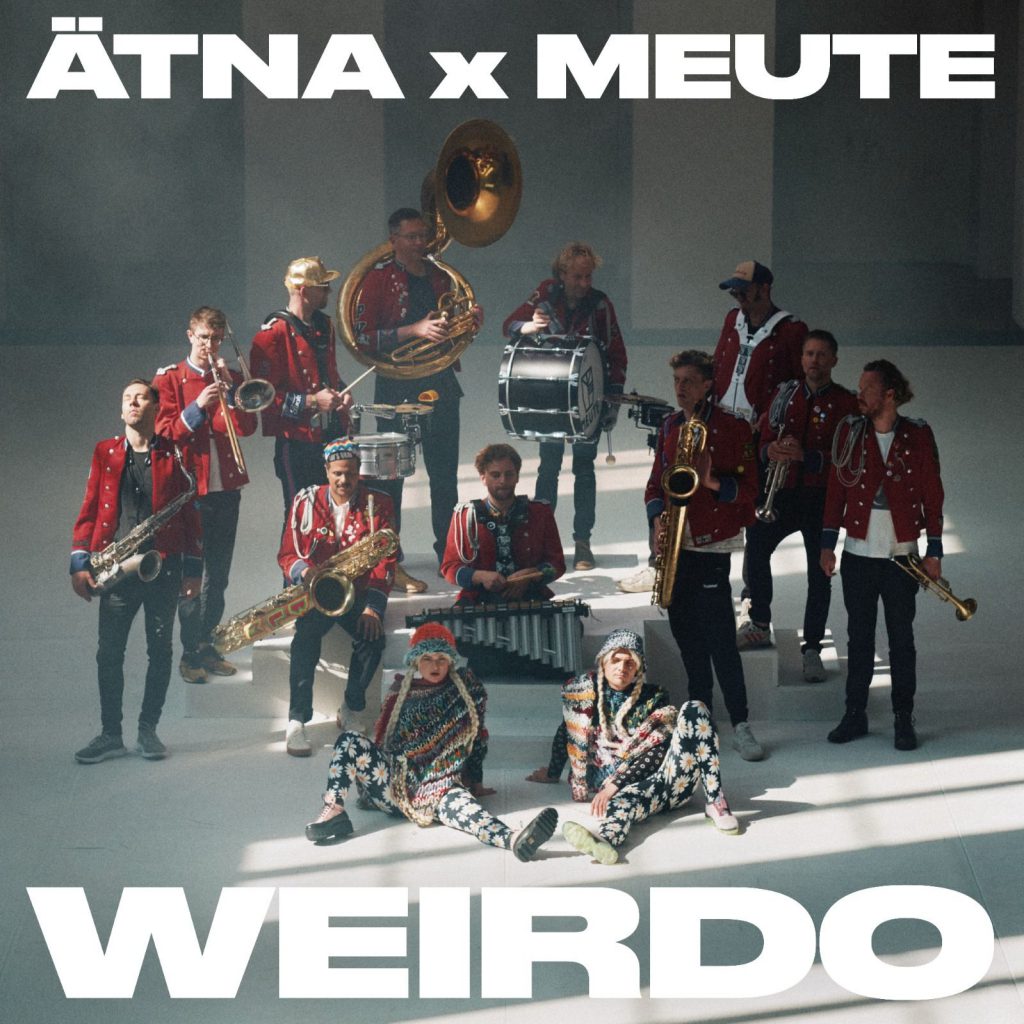 ---
Follow ÄTNA on Social Media:
Website | Facebook | Instagram | SoundCloud | YouTube
Follow MEUTE on Social Media:
Website | Facebook | Instagram | SoundCloud | YouTube