After over a decade of patiently waiting for the sophomore album from Solomun, fans can now feast their ears on Nobody Is Not Loved.
---
Solomun has proven time and time again that he's one of the top artists in the dance music scene over the years. Backed by his immersive releases and memorable performances at some of the world's most iconic venues and festivals, he's gained a fervent fanbase that spans the globe. Last year he kept busy while shows were put on pause, focusing on production and his newly minted imprint NINL, which would give listeners a taste of what was to come on his sophomore album
That's right, after over a decade of waiting, Solomun has officially unveiled the follow-up to his debut album Dance Baby in the form of Nobody Is Not Loved. Available now across all platforms, and on vinyl as well, this 12-track collection is teeming with his genre-bending style that incorporates everything from electronica and indie dance to melodic techno and deep house.
Previously released singles "Home," "Tuk Tuk" with ÄTNA, and "Kreatur der Nacht" with Isolation Berlin helped showcase what was to come on Nobody Is Not Loved as each track featured his diversity in the studio. Those tunes also indicated that there would be a number of features found within the album itself, and Solomun definitely delivered on that. Lead track "Ocean" sees him lay down a deep house beat that is perfect for those vibe-inducing afterparties as Jamie Foxx joins in on the fun to provide the vocals. Other standout tracks with features include "Take Control" with Anne Clark, "Out of Focus" with Zoot Woman, and closing track "Night Travel" with Tom Smith.
On the solo production front, Solomun really flexes his style with tracks like "The Center Will Not Hold" and "Wadim" which both offer up his melodic techno style that's layered with cinematic qualities and dynamic sounds. And if you were on the hunt for a touch of indie dance grooves that are nostalgia-inducing, "Never Sleep Again" is the track for you. The modulated vocals on this track work perfectly with its metallic synth lines to make for a solid jam that both humans and robots alike will love.
Nobody Is Not Loved might've taken over a decade to surface from the mind of Solomun, but it's a fantastic addition to his discography. Give it a listen on Spotify or your preferred platform, and let us know which track stood out the most to you in the comments!
Stream Solomun – Nobody Is Not Loved on Spotify:
---
Solomun – Nobody Is Not Loved – Tracklist:
Ocean feat. Jamie Foxx
Home
Your Love Gives Me Gravity feat. Planningtorock
The Center Will Not Hold
Out Of Focus feat. Zoot Woman
Tuk Tuk feat. ÄTNA
Never Sleep Again
Take Control feat. Anne Clark
Kreatur der Nacht feat. Isolation Berlin
Wadim
Prospect feat. ÄTNA
Night Travel feat. Tom Smith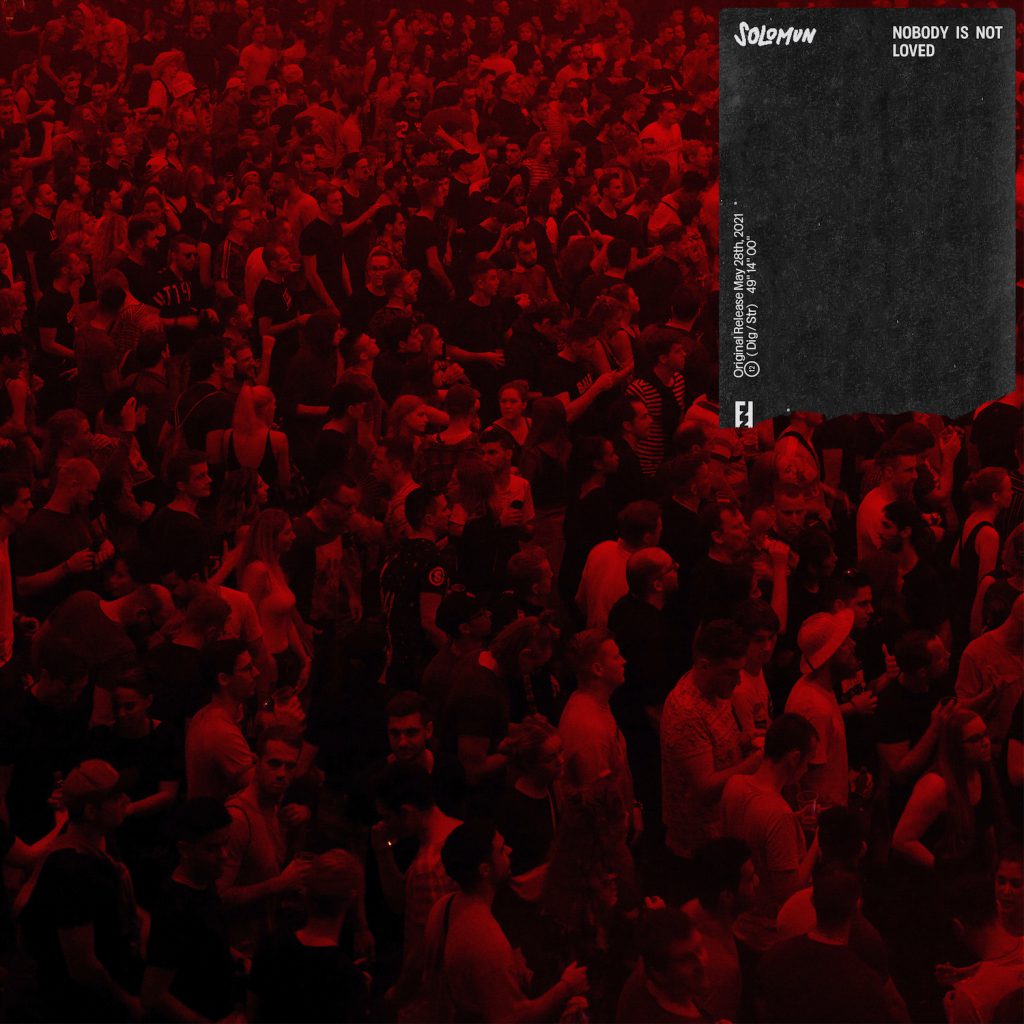 ---
Connect with Solomun on Social Media:
Facebook | Twitter | Instagram | SoundCloud