Up-and-coming producer CloudNone graced the world's ears with a new six-track EP stacked with intricate sounds – out now on Monstercat.
---
If you're looking to take a deep dive into a land of melodic sound design, smooth beats, and eclectic fusions, look no further when it comes to CloudNone. Not long after releasing some stunning tunes in 2020 and receiving a wave of support on ILLENIUM's record-breaking Trilogy Shows, the masked producer is catching the eye of the dance music scene at a rapid speed. Now, the rising artist has looked to Monstercat for the release of their brand new EP, Last Train Home.
Last Train Home is a collection of smooth transitions and colorful blends of melodies that create a tasteful downtempo selection in any music enthusiast's playlist. The versatility and dedication to complex sound design can be found in each of their tracks, setting them up for success in the long run. On the creation of the EP, CloudNone describes the project that blossomed throughout the pandemic, saying that "my wishful exploration back out into a world that I longed to be a part of again, and I hope that each and every listener will be drawn into that sense of adventure".
As soon as you press play, the lead track "Brighton Nights" arrives in style, acting as a gentle, yet abundant, start to the album with a percussive beat mixed with starry piano and sultry vocals. Hot singles like "Wasted" and "Flashlight," which features Micah Martin, follow soon after and cater to a more bass-heavy feel while still keeping the melodic synths and the dominant vocals centric.
"U N Me" brings the mood back down to a groove-heavy vibe with clever rhythmic patterns, which showcases why it's one of the most popular tracks off the release. The title track "Last Train Home" brings the feels as CloudNone layers in gentle, hypnotic synth patterns mixed with choral echos throughout. Then, the EP comes to a close with the upbeat and catchy "Dizzy Lifted," which still keeps the same thematic elements throughout it as the final seconds tick away.
From start to finish, Last Train Home is a complete journey of an album, best listened to with noise-canceling headphones or on a late-night drive. The sound design and production from CloudNone is a glimmering light of hope for electronic music's future, with sounds as colorful as their mask.
Follow CloudNone on social media, listen to Last Train Home on your favorite platform, and let us know your favorite track in the comments!
Stream CloudNone – Last Train Home on Spotify:
---
CloudNone – Last Train Home EP – Tracklist:
Brighton Nights
Wasted
Flashlight
U N Me
Last Train Home
Dizzy Lifted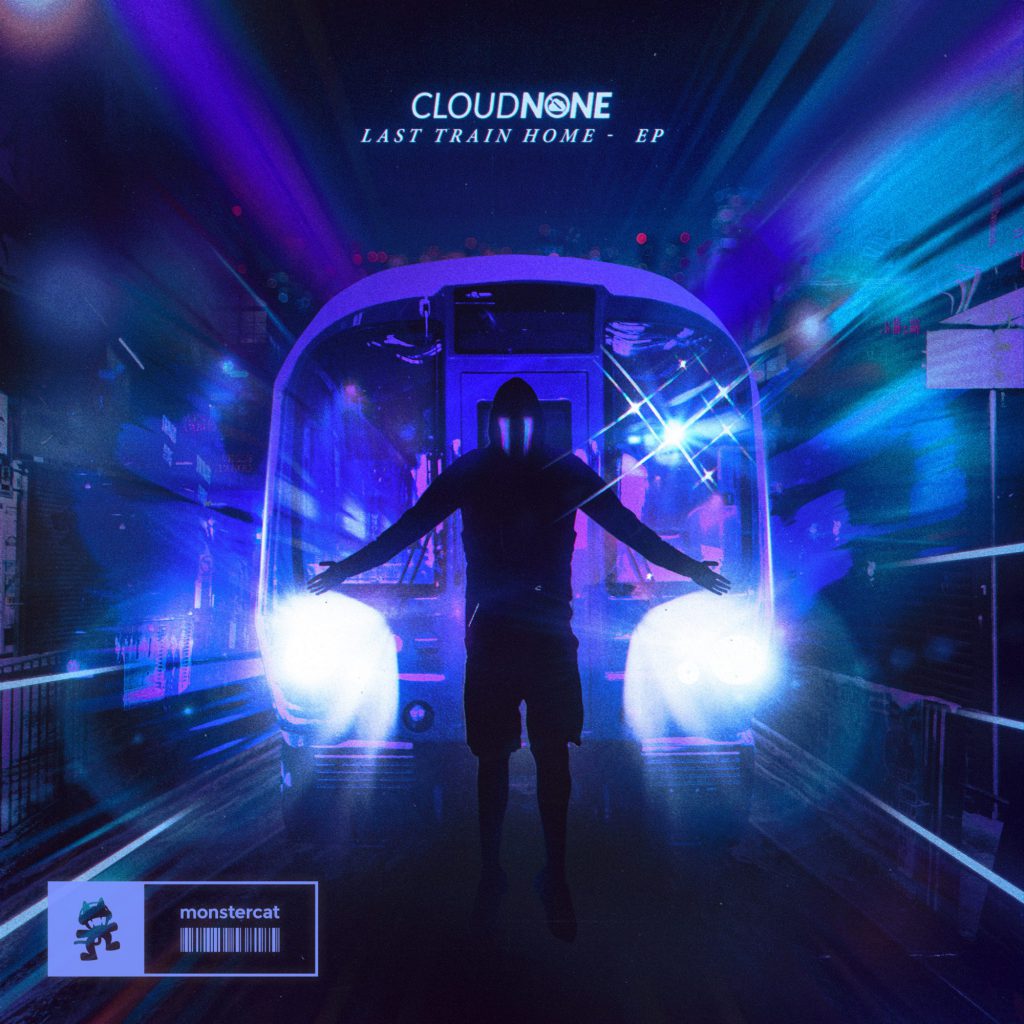 ---
Follow CloudNone on Social Media:
Facebook | Twitter | Instagram | SoundCloud | YouTube