Moscoman, Digitalism, Juicy Cola, and more put their spin on iconic tune "Breathe" by Télépopmusik to celebrate its 20th anniversary!
---
Since first coming together over two decades ago, 2square and Antipop have graced the world with some of the dance music scene's most beloved tunes as Télépopmusik. During this time the French duo released albums like Angel Milk and just last year they delivered Everybody Breaks the Line – their first full-length album in 15 years that was filled with collaborators such as Sylvia Black and Angela McCluskey. But 2021 marks something truly special as their debut album Genetic World turns 20 years old, and along with it their most iconic single "Breathe."
If you had to define Télépopmusik's "Breathe" in just a few words, ones like serene, beautiful, and calming enter the mind immediately. The chilled-out soundscape immediately grabbed the attention of electronic music lovers upon its release two decades ago but has since been further cemented in the minds of, well, everyone around the world. Beyond being included in their own shows and other DJ's sets, the track has gone on featured in a number of commercials, promo videos, movies, and television shows over the years.
To celebrate the legacy of "Breathe" and the influence it's had on the scene, Télépopmusik re-released the tune but also looked to some fresh faces to put their spin on it as well. Whether you immerse yourself in the style of Mounika that takes the track and makes it even more ready for lounge play or dive into the electronica realm with Kid Francescoli and Juicy Cola's takes on the track, there's something fresh and exciting in each one.
While each remix stands out as special in the collection, there are two you should certainly give a spin. Digitalism offers up some stunning Nu Disco sounds to explore on their cut of the tune that's filled with dancefloor energy, while Moscoman's indie dance rework is hypnotizing to its core that will keep anyone grooving deep into the night.
Listen to the remixes of Télépopmusik's "Breathe" on Spotify or your preferred platform, and let us know which one stood out to you the most in the comments!
Stream Télépopmusik – Breathe EP 20th Anniversary on Spotify:
---
Télépopmusik – Breathe EP 20th Anniversary – Tracklist:
Breathe (Mounika Remix)
Breathe (Digitalism Remix)
Breathe (Kid Francescoli Remix)
Breathe (Moscoman Remix)
Breathe (Juicy Cola Remix)
Breathe (Krystal Klear Remix)
Breathe (Speaking Minds Remix)
Breathe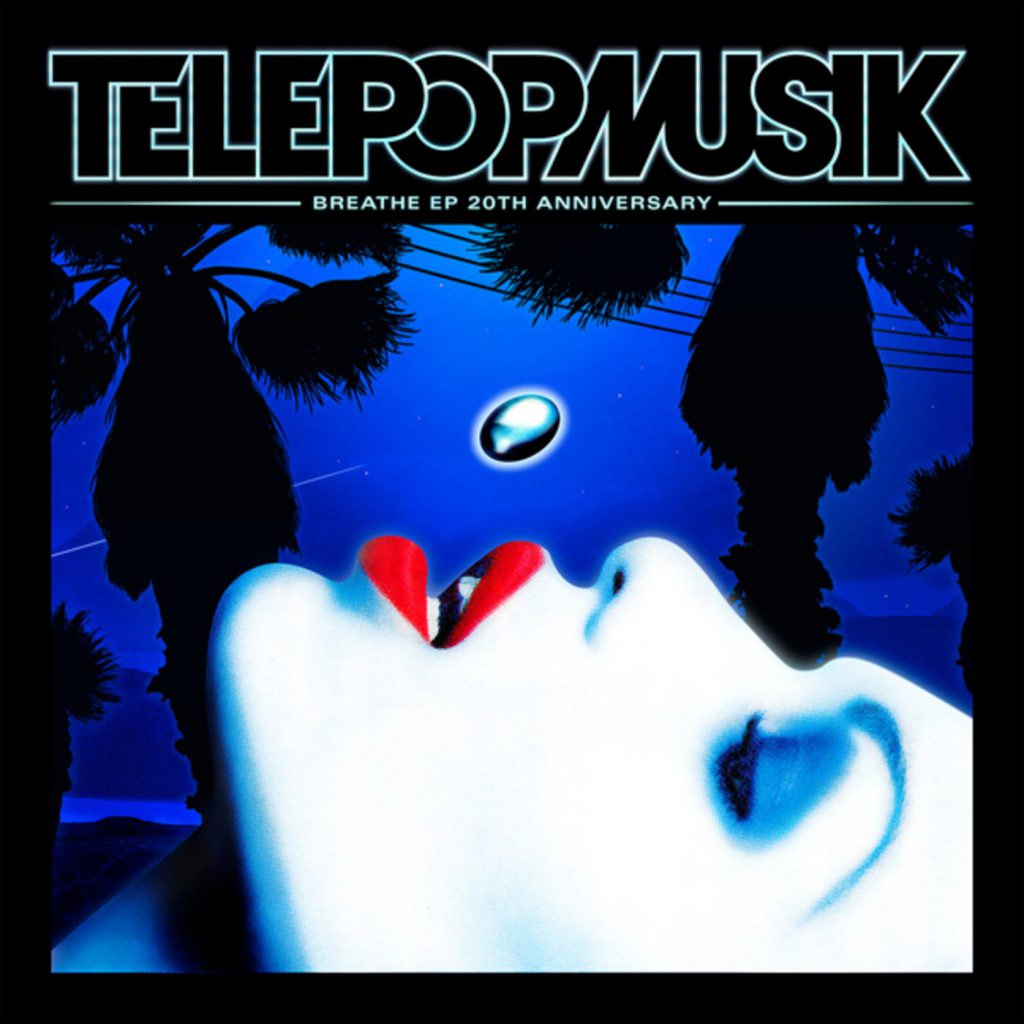 ---
Follow Télépopmusik:
Facebook | Twitter | Instagram | SoundCloud | YouTube