If you ever want to be swept away to feel good places while surrounded by an eclectic array of sounds, Bass Physics has you covered.
---
One of the many amazing things about music is the emotions that can come from it – we all hear sounds differently and certain frequencies affect us in different ways. Denver-based artist Bass Physics helps exemplify that notion as he snatches hearts and conveys plenty of feelings through his impeccable soundscapes. From playing piano before he was a teen to joining a funk band in high school, his love for music knows no boundaries or genres – but his tunes within the bass realm are what stand out the most.
Over the course of this year, Bass Physics has put out a number of releases and spun some remarkable sets along the way proving time and time again that he's an artist you should certainly be bumping. This has included multiple tracks with SoDown such as "Pull The Trigger" and "Tension." Not only do both tracks lean on the heavier side but the meanings behind them are very impactful. Beyond being an exceptional producer, he also knows his way around a guitar as well, which can be heard through the hypnotic riffs in a handful of tunes including ones like "Elation."
It's crystal clear that Bass Physics loves music and not only can you hear that in his tracks, but you can feel it. This is evident on his most recent release, "Every Lonely Day," which sees him put forth a display of gorgeous soundscapes that take listeners on a thoughtful journey. This emotive art piece showcases some of his sound design at its best as he captivates listeners with its melancholy undertones and paints glorious visuals in the mind as the seconds tick away.
Looking to dive deeper into the mind of this creative, we caught up with Bass Physics for a chat. So read on to learn more about the meaning behind "Every Lonely Day" and more, and listen to his exclusive mix filled with some stunning, immersive tunes as well.
Stream EDMID Guest Mix 279 || Bass Physics on SoundCloud:
---
Hey Bass Physics, thanks for taking the time to chat with us today! We really appreciate it. Can you tell us a little bit more about your start? How did you begin production and what inspired such a unique name for your music career? 
I was always playing music as a young kid, I started Piano at eight and guitar around ten years old, and also played in a funk band in high school where I played piano, guitar, and sang. I started Bass Physics in 2012 with my good friend Luke; My artist name at the time was Applied Physics and his was DataBass. We put the two names together and liked how 'Bass Physics' rolled off the tongue. Luke has since left the band in 2016 for a job opportunity using his college degree, and I still and always will have an immense passion for creating music… So here we are!
As a Denver native, how would you say the bass scene out there has influenced your sound? What do you feel makes the scene there stand out?
The incredible bass music scene in Denver has inspired me since my early days of music. I also was heavily influenced by jam bands such as STS9 and The String Cheese Incident in high school. I remember seeing some of my favorite artists play red rocks and local venues and knew immediately I wanted to create an instrumental bass music hybrid that emulated positive energy. I think what makes the scene in Denver stand out so much is the incredible fans that bring SO much energy to each show. Playing music in Denver is unlike anywhere else I have ever played, and you always feel welcome and loved on stage.
You have an array of soundscapes, some leaning on the lighter sides and others more heavy-hitting. How does your creative process differ when you're crafting up such different emotions and melodies?
I always say that any song I release has to make me smile and feel good, hoping that it will do the same for my listeners. As I am inspired and influenced by both heavy and vibey/melodic electronic music, I try not to limit myself to a certain genre. When creating a certain type of track (heavy or vibey), I always listen and gain inspiration from my favorite artists that are within that realm of dance music.
I often have to remind myself not to mix the two too much in one song, otherwise, the song loses its initial direction and creative flow. As I listen to so many different genres and styles of music, I think Bass Physics having an array of soundscapes allows me to really dive into each influence and create without restraint.
Your most recent release "Every Lonely Day" comes off as quite emotionally charged and very well thought out. What was your production process like and what exactly inspired this beautiful tune? 
"Every Lonely Day" was written during a very rough time of my life over the span of over two years. Initially, I went up to the mountains and set my studio up in a room with an amazing view of a mountain valley. I wanted to create something beautiful but also that hits hard and allows the listener to be captivated throughout the entire track. As I was born in Colorado and have explored the rocky mountains my entire life, it was only fitting to go up to my home to create and get away.
I started the song with the acoustic guitar, chopped it up, and then built the two different drops that allow the song to progress and tell a story. Although I have many, many close friends and quality family, I empathize with the nature of this world being very lonely and wanted this song to capture the feeling that most people feel throughout life. 
We also know you have your debut album release on the horizon. What can you tell fans to expect from the project? Did you create all the tunes specifically for this album or were they separate projects that fit together well?
My new album Disillusion will be a mixed genre electronic album ranging from heavy-hitting dubstep and mid-tempo, to chill vibe instrumental soundscape songs that hit you in the heart. I again did not want to hold myself back when it comes to sticking to one genre and wanted to embrace and showcase my ability to step out of one realm. The tunes were created over the last couple of years, some with intent for the album and some not. Either way, my listeners can expect each song to hopefully bring a smile to their faces, and uplift them with positive vibes. This will be my first album as the reincarnation of Bass Physics under my solo vision, and I am very excited to get it out.
Aside from your solo work, you've also released a handful of tunes recently with SoDown. What's it like working together and how do you get into the creative process when working on collaborative projects?
Ehren and I spend most of our time together snowmobiling, dirt biking, adventuring, and motivating each other. When we do get together to write music, it is always a light-hearted and fun-filled time. We try not to pressure ourselves too much into one idea, and oftentimes end up writing five or more songs worth of music to complete one track. I think that is what I love most about working with Ehren, we are both able to contribute without getting stuck on one idea… creating some of the most unique and stand-out music I have ever written.
We are both very capable musicians and producers, and everything we write is always a 50/50 contribution.. allowing for both of us to express ourselves fully in the collaboration. Ehren is definitely one of my favorite artists to work with, as well as one of my best friends.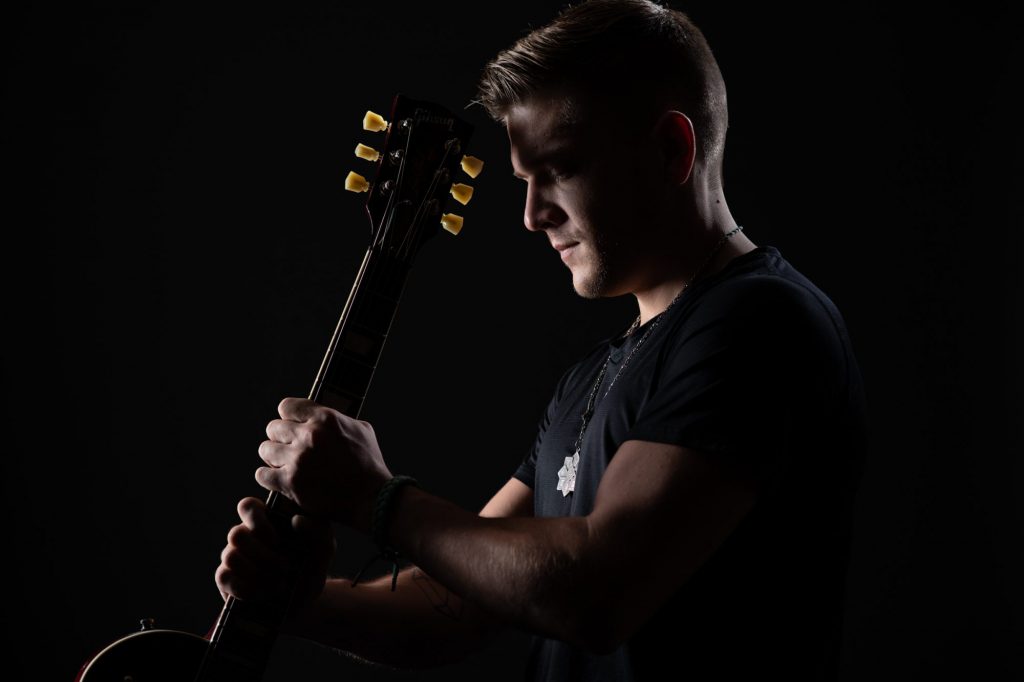 Can you share a bit about how the last year of quarantine affected you mentally and emotionally, and how you dealt with it? Do you think that had any weight on your creativity and where it's going now post-pandemic?
I actually liked the downtime that the pandemic provided as it allowed me to really focus on manifesting my vision for Bass Physics. I was able to take a breath and refocus on the things that mattered most to me: living life to the fullest and doing the things I love like snowmobiling, adventuring, reconnecting with old friends and family, and much more. It really helped my creativity in getting back to creating music for the love of creating music, rather than creating music to keep up with the scene.
Of course, this time was hard financially as an artist, however, I am also a successful entrepreneur and have other business endeavors that kept me afloat. I am now able to reinvest what is needed into Bass Physics, as well as have a much more level head when creating music. 
How are you feeling now that things are opening back up again and shows and festivals are being announced right and left? Are you excited, nervous, anxious?
All of the above. I am so excited to get back to doing what I love.. but also nervous and anxious as it feels like the pressure is on again. However, I am mostly excited because I am never happier than when I am on stage seeing others smile back at me and my music. I have Global Dance Festival on July 23, and I am SOOOO excited to rock out with Denver again!
Finally, since we're diving deeper into the summer, what are your favorite ways to keep cool and beat the heat during the hottest months of the year?
I love escaping to the mountains to ride my dirt bike and street bike, as well as spending as much time on lakes, reservoirs, and hiking 14ers as possible. This summer, I have spent most of my time in my basement in the AC creating music in my studio… so I need to get out and do some more exploring!
Thanks again for chatting with us, hope to catch a set from you soon <3
Much love!
---
Connect with Bass Physics on Social Media:
Website | Facebook | Twitter | Instagram | SoundCloud | Twitch