Skrillex surprised fans with a drop of the hauntingly beautiful music video for his recent track with Four Tet and Starrah, "Butterflies."
---
Skrillex is undoubtedly one of the most influential artists in this generation of the dance music scene. He's a household name who has continuously been making iconic tracks since releasing Scary Monsters and Nice Sprites in 2010. Since then, he has never ceased to wow fans with regular releases that range from collaborative projects like Jack U and Dog Blood to solo work, with a heavy helping of iconic performances along the way. 2021 has been no different with him teasing a new album and releasing a number of brilliant tracks, one of which was "Butterflies."
Released earlier this year, "Butterflies" saw Skrillex team up with Four Tet and Starrah to bring the house-infused track to life. Already gaining love from fans and tastemakers alike, they've now added some extra depth to the release with a music video for the masses. It follows a group of friends dancing through the streets accompanied by ghosts who imitate their dance. The visuals evoke a dramatic, dark scene, that creates sensational imagery for the viewer.
Throughout its runtime, this cinematic video evokes an eerie feeling with the contrast of human and ghost figures as the track plays in the background. The choreography is front and center in this one, but there's an emotional break two minutes in as two friends fight it out about one ghosting the other because of what they've been experiencing in life at the time. After they air it out it flashed back to the ghosts dancing once again to bring the video to a close as they hover in the air and ascend one final time together.
With the release of "Butterflies" and his previous video for "Too Bizarre with Swae Lee and Siickbrain, we couldn't think of a better introduction to the new era of Skrillex as he continues to explore new genres and artistic styles. This track is available across all streaming platforms, and the music video is up on YouTube – be sure to watch it and let us know what you think in the comments.
Watch Skrillex – Butterflies on YouTube:
---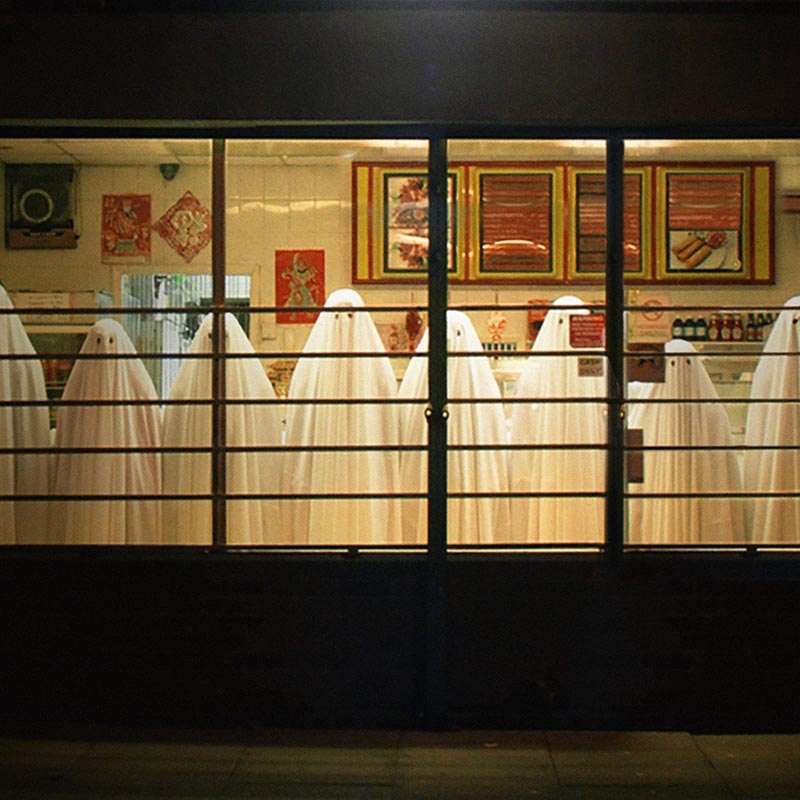 ---
Follow Skrillex on Social Media:
Website | Facebook | Twitter | Instagram | SoundCloud | YouTube | Twitch