Dirt Monkey drops (Re)Evolution Vol. 1, a fresh mix filled to the brim with 25 unreleased originals that's out now via his label 19K.
---
With nearly a decade in the bass scene, Dirt Monkey has become an impressive staple in the genre. Over the years he's landed releases on renowned labels ranging from Circus Records to WAKAAN, and even launched his own imprint, 19K, to help further grow the community. Creative masterpieces such as Wubula, Primatology, and the Dirt Monkey and Friends EP have only further proven his dynamic nature in the studio as he's continued to craft his unique sound.
Beyond his releases, Dirt Monkey has flexed his eccentric style that blends bass beats with a touch of ID and high-energy funk during his impressive performances and jam-packed mixes. Filled with wonky bass that will ignite a funky feeling within anyone who listens, it's impossible to not put your best bass face on when taking a ride with him leading the way. Now, he's offered up the latest journey for his fans to take in the form of the (Re)Evolution Vol. 1 mix that is filled to the brim with 25 unreleased originals over its 30-minute runtime.
(Re)Evolution Vol. 1 opens with a sense of mystery, sprinkled throughout a song that makes you feel like you're going to melt before the mix kicks into gear with a high-energy bounce that makes you bop along easily. The energy continues to rise as Dirt Monkey layers in tracks that feature elements of DnB, old-school dubstep, and a recognizable jungle touch to take fans to a blissful state of bass heaven. He also keeps listeners on their toes with surprising vocals, distortion, and granular synths to ease everyone throughout.
As the mix winds down, Dirt Monkey brings some banging drums and a nice break to mark the end of the trip. You'll be left in awe and yearning for both the official release of these gems and more from his brilliant mind as we press on into the latter half of the year. So keep your eyes peeled for his sets at forthcoming festivals because this is just a taste of what's in store.
This all-original Dirt Monkey mix is to die for, so press play and bop along to this funk-filled bass ride on your preferred platform and let us know what you think below!
Stream Dirt Monkey – (Re)Evolution Vol.1 on Spotify:
---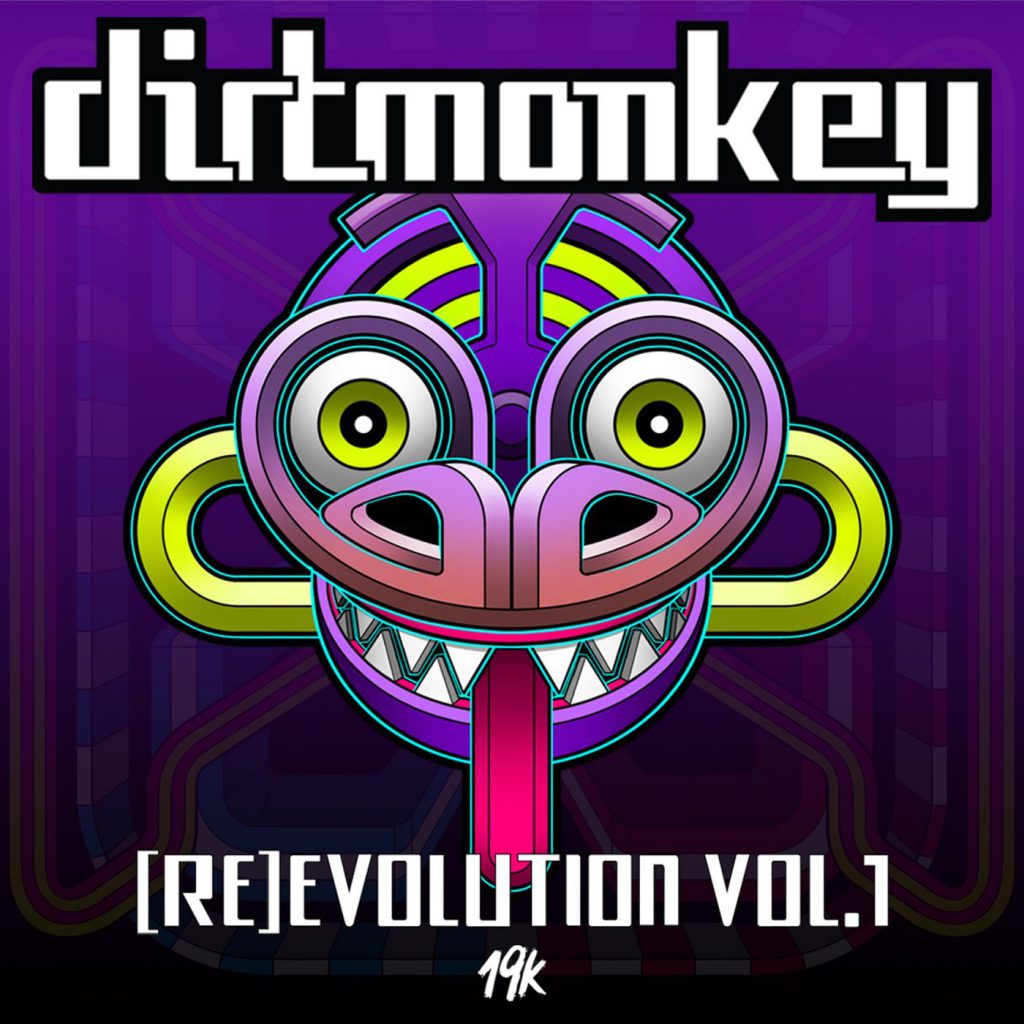 ---
Follow Dirt Monkey on Social Media:
Website | Facebook | Twitter | Instagram | SoundCloud | Twitch