Talla 2XLC teams up with Rinaly to bring fans the 62nd edition of Techno Club, one of the most beloved compilation series in the trance scene.
---
When you talk about absolute legends in the trance scene, Talla 2XLC is definitely one name that is always mentioned. Active since the '80s, he's navigated the electronic scene with different sounds over the years – but it's his trance style that uplifts everyone the most. Back in 1984 Talla 2XLC created Technoclub in Frankfurt – a space where electronic music reigned supreme and purveyors of the sound could enjoy the music. Flash forward to the '90s, he began his long-running compilation series bearing the same name.
Over the years, the Techno Club series saw Talla 2XLC team up with a who's who of both accomplished and up-and-coming trace artists in the scene. Now, for the 62nd edition, this legend has teamed up with Japanese artist Rinaly to bring fans nearly three dozen tracks of uplifting trance. 
It's no surprise that Talla 2XLC would want to work with Rinaly as she is a breath of fresh air and is quickly taking the trance world by storm. This talented artist comes from a musical background, playing piano, drums, bass, and more while also composing video game music as well. However, she is also known for creating beautiful, melodic tracks that have been released on labels such as AVA Recordings, Black Hole Recordings, and Future Sound Of Egypt.
A chance encounter between these two at Luminosity Beach Festival cultivated a delicious offering of tunes on the legendary compilation – and Techno Club, Vol. 62 doesn't disappoint. Talla 2XLC takes the reins first with tracks from the likes of Darren Porter, Daniel Kandi, Factor B, James Dymond, and his own tunes including "I've Been Gone So Long" with Christina Novelli along with "No Fate."
Then, on the second disc, Rinaly commands control with another flurry of tracks that include selections from Obie Fernandez, Ronski Speed, DRYM, and Kinetica. The mix also features some standout originals and remixes from the rising star such as "Astrology," "Won't Quit The Fight" with Vadim Bonkrashkov and Natalie Gioia, and "Icicles" with Björn Akesson.
Check out the teaser for the compilation on YouTube, grab your own copy of Techno Club, Vol. 62 on the platform of your choice, and check out the full tracklist below!
Get a taste of the sounds on Techno Club Vol. 62 on YouTube:
---
Techno Club Vol. 62 – Tracklist:
Mix 1 – Talla 2XLC:
Talla 2XLC & Christina Novelli – I've Been Gone So Long
Ramin Arab – Space Walking
Kita-Kei – Time For Hope
Darren Porter – Timelapse
Alex M.O.R.P.H. – Phoenix Flying
Talla 2XLC & Allen Watts – Suburbia
DJ Eternity & Terra V. – Skydiver
Above & Beyond – Sun In Your Eyes (Daniel Kandi Mix)
Nikolauss & John O'Callaghan – Bláithín
Armin van Buuren & Giuseppe Ottaviani – Magico
Illuminor – Horizon (Factor B Remix)
Talla 2XLC – No Fate
RAM & Allen Watts – Colosseum
James Dymond – High Rise
Metta & Glyde – Incantation
Sean Tyas – Momentum
Elevven x Ruben de Ronde – Lucky Penny (XiJaro & Pitch Remix)
Talla 2XLC and Gid Sedgwick – Destined From The Start
Mix 2 – Rinaly:
GXD & Elle Vee – Sail (ReOrder Remix)
Denis Airwave & Sarah Escape – Horizon (Tycoos Remix)
Rinaly – Astrology
DJ T.H., Rinaly & Gid Sedgwick – Who I Await
Haikal Ahmad & Ramsey Westwood – Parallax
Alan Morris – Spirit
Vadim Bonkrashkov, Natalie Gioia & Rinaly – Won't Quit The Fight
Kiyoi & Eky – Leo
DRYM – Century One
Obie Fernandez – Papela
Kinetica – Over & Out
Jak Aggas – Bish Bash Bosh
Ronski Speed – Neon Tree
LTN & Christina Novelli – I'd Go Back (Rinaly Remix) 
Bjorn Akesson & Rinaly – Icicles
Somna & Jennifer Rene – Stars Collide (XiJaro & Pitch Remix)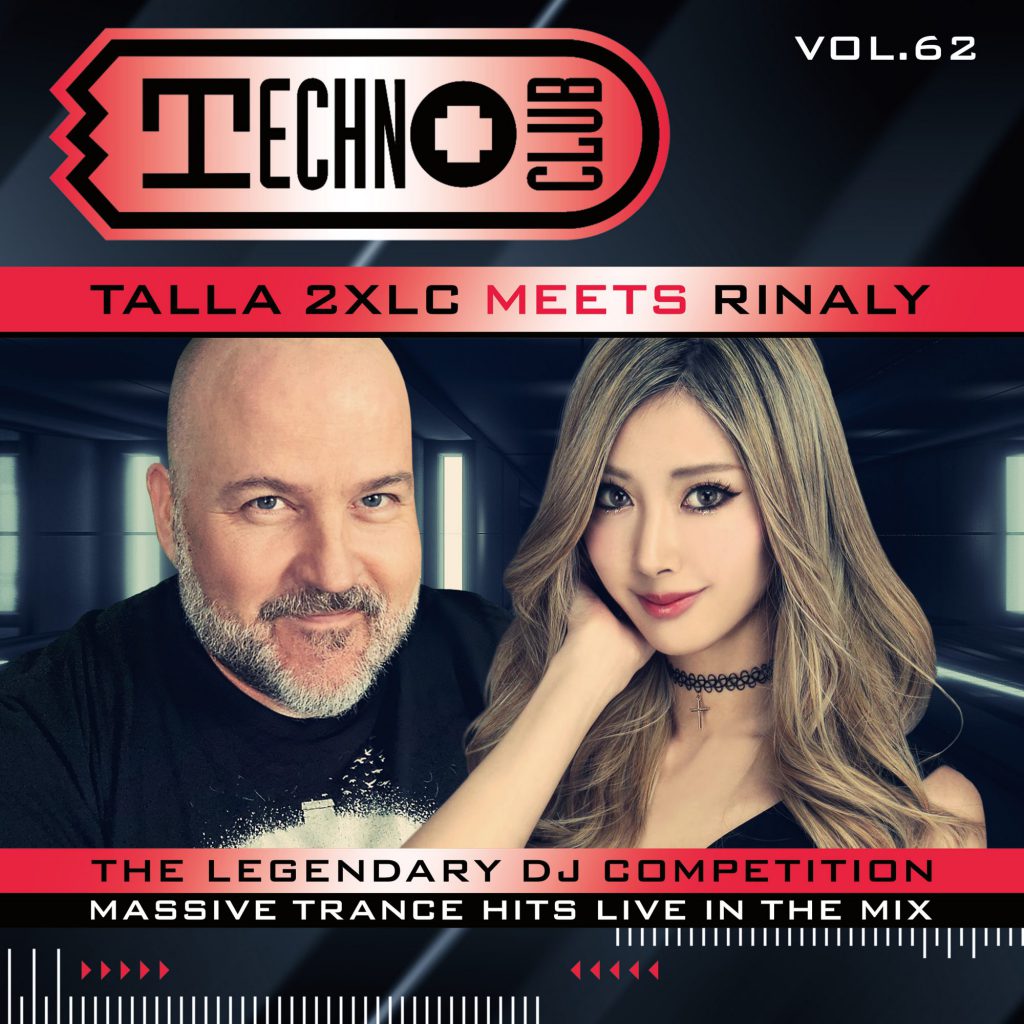 ---
Follow Talla 2XLC on Social Media:
Website | Facebook | Twitter | Instagram | Spotify | YouTube | Twitch
Follow Rinaly on Social Media:
Website | Facebook | Twitter | Instagram | Spotify | YouTube | Twitch