DVVP and VLCN blended their production styles together and put a massive flip on a classic tune that's sure to have listeners "FVVLING GOOD."
---
For anyone who has not yet heard the names DVVP or VLCN, it's time for that to change. Both producers have vastly different production styles as DVVP leans on the more spacey, weird side of things, while VLCN is typically more angry and loud, but when combined the two make some magic. Both artists have multiple releases with Wubaholics and now have joined forces to release a collaboration on the imprint as they've taken Nina Simone's classic "Feeling Good," and flipped it into a wild ride dubbed "FVVLING GOOD."
Birds are surely going to be flying high after this song is officially released to the world on June 18. Things start off with guitar riffs that are quickly engulfed in thick, distortions. Throughout the track, you can hear each of the artist's sound designs that they bring to the table as VLCN brings his heaviness while DVVP brings his more experimental sounds. When combined these two are an absolute force to be reckoned with and this flip proves that notion fully.
There are parts of this track that'll have you bobbing your head and other moments that'll have you curling your lip at the sheer disgusting bass that's filling your ears. We love when artists who have different styles end up meshing their sounds so perfectly together. While parts of "FVVLING GOOD" stick to the original, DVVP and VLCN weave in subtle bass differences to give the track a whole new feel and meaning. Now that shows and festivals are back in full swing, all we can think about is hearing this played out on a fat stack of speakers. The crowd will absolutely lose their minds, so give it a spin!
Make sure to pre-save the track on your preferred music platform so you'll have it right when it drops on Friday, June 18.
Stream DVVP & VLCN – "FVVLING GOOD" on SoundCloud:
---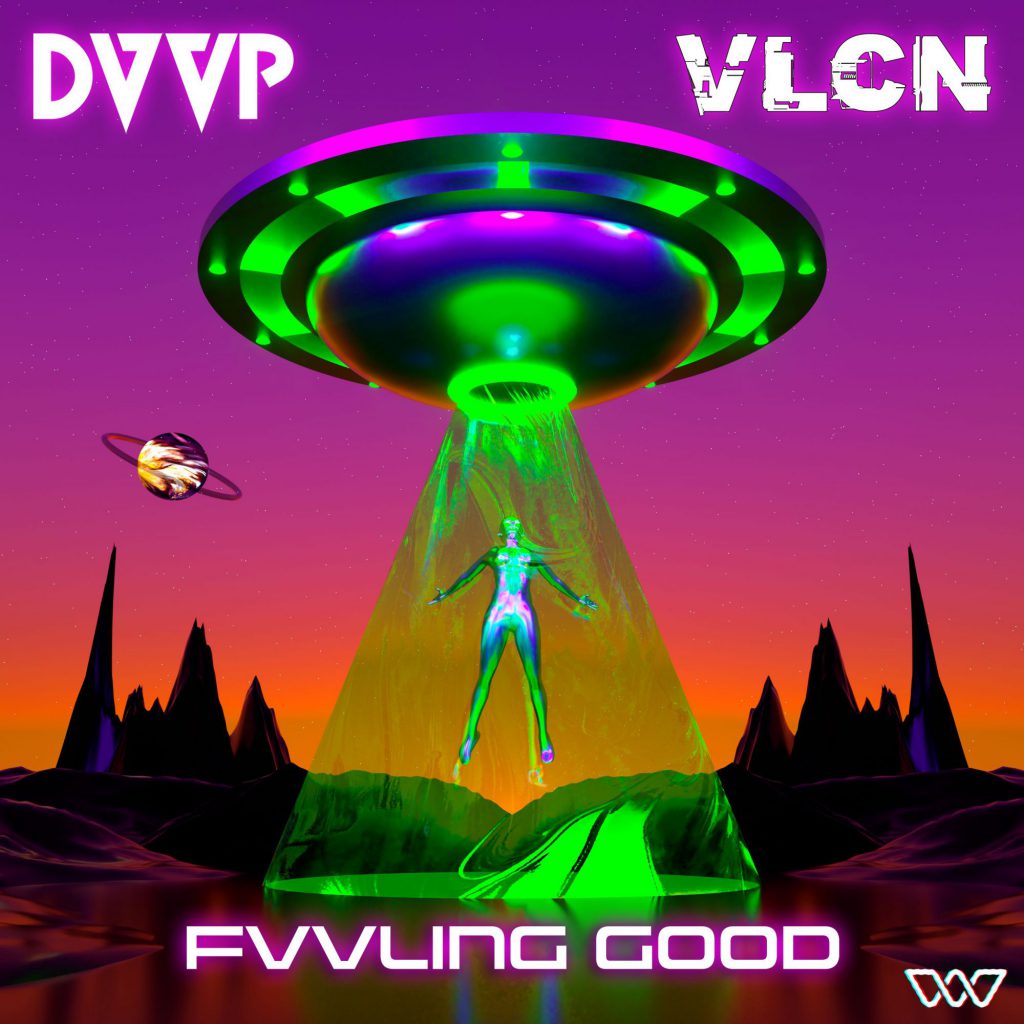 ---
Follow DVVP on Social Media:
Facebook | Twitter | Instagram | SoundCloud
Follow VLCN on Social Media:
Facebook | Twitter | Instagram | SoundCloud