Alesso is giving us a taste of what to expect during his performances this summer with the release of PROGRESSO VOL 2, out now!
---
Alesso is a clever man with flawless branding. Everything he does connects to something so much more significant. Last month, our favorite Swedish gem announced he's coming to Los Angeles on July 23-24. His show, Alesso presents: Together Again, is his first show back since the pandemic and his fans went wild on social media with excitement to see their favorite artist. 
Today, Alesso is giving us more good news to bask in. He just dropped the second installment of his mixtape series, PROGRESSO. The first in the series was released back in 2019 and featured three divine tracks that quickly erupted every dancefloor worldwide. Now, PROGRESSO VOL. 2 follows that same energy with two fresh tracks that align perfectly with his upcoming event in Los Angeles, so let's get into it. 
The first track, "TOGETHER," is a dreamy tune that brings us back to the glorious 2011 era of progressive house – one in which Alesso thrived as few others have since. The melody is effortless and makes your body groove without thinking twice. The buildups and transitions are absolutely smooth. In fact, the pace of the song keeps you locked in. There's no way to escape the chokehold that it has. You can easily zone out your surroundings and focus primarily on the song itself and that's a magical thing. 
"AGAIN" has a different kind of energy with a funky bassline and distorted synths. The track's vibe is subtle, yet engaging, and the song's pacing is slow and steady. The buildup flows beautifully into a heavenly drop. All in all, it's a feel-good tune that switches up around the three-minute mark. "AGAIN" has a dynamic range that carries the energy from start to finish. Needless to say, it's fair that Alesso is stoked to be together again with all of us, and the feeling is mutual.
Be sure to treat yourself to the sweet tunes of the Swedish native, Alesso. You can stream or purchase PROGRESSO VOL. 2 on your preferred platform and share your thoughts on his new tracks in the comments. Additionally, tickets are still on sale for Alesso presents: Together Again in Los Angeles and can be purchased via Frontgate.
Stream Alesso – PROGRESSO VOL 2 on Spotify:
---
Alesso – PROGRESSO VOL 2 – Tracklist:
TOGETHER
AGAIN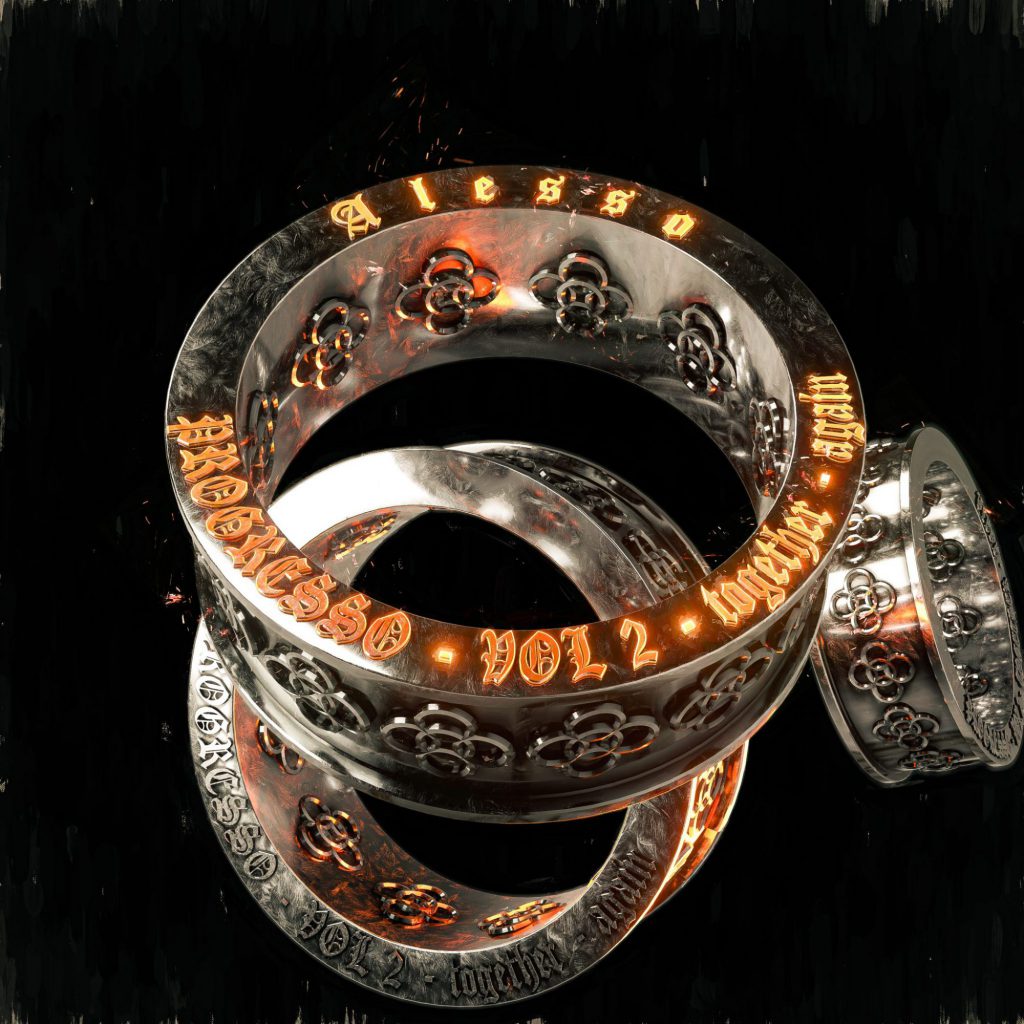 ---
Connect with Alesso on Social Media:
Website | Facebook | Twitter | Instagram | YouTube | SoundCloud