Kaskade is making a huge return to the stage in Los Angeles this July with the announcement of his forthcoming show at SoFi Stadium!
---
If there's one artist who has seemingly always found a way to create magical experiences for his fans, it's Kaskade. Whether he's taking the stage at some of the world's most iconic festivals or curating his own events, there are few artists who have truly embraced the scene quite like him. Over the years, Los Angeles has been home to some of his biggest shows from the beach vibes at SunSoaked to dominating the decks at the LA Convention Center and countless nightclub appearances.
Now, Kaskade is turning up the heat once again in the City of Angels to help ignite the scene in SoCal after a summer lacking in-person shows with the news that he's teamed up with Insomniac for a new show! Set to take place at SoFi Stadium on Saturday, July 17, this upcoming performance will be one of the first concerts to be held at the venue and the first from an electronic artist as well. Clearly, when he teased that this would be massive, he meant it.
Kaskade continued on to speak to the importance of this show and how truly big it will be. "It needs to be just right. There is a legacy I've been building here with LACC, Sun Soaked, Staples Center and so many of my other favorite shows," he said. "I believe that being one of the first artists to introduce SoFi Stadium to the public is a rare and awesome opportunity and this show is going to be a career-high for me. I'm excited to share this with my audience and I'm honored to do this in LA, my home."
The pre-sale for Kaskade at SoFi Stadium will begin on Wednesday, June 9 at 10am PT with remaining tickets becoming available on Friday, June 11 at 10am PT. Head over to KaskadeMusic.com to get early access to the sale. Will you be catching Kaskade for his grand return in Los Angeles? Let us know in the comments below!
---
Insomniac Presents: Kaskade at SoFi Stadium: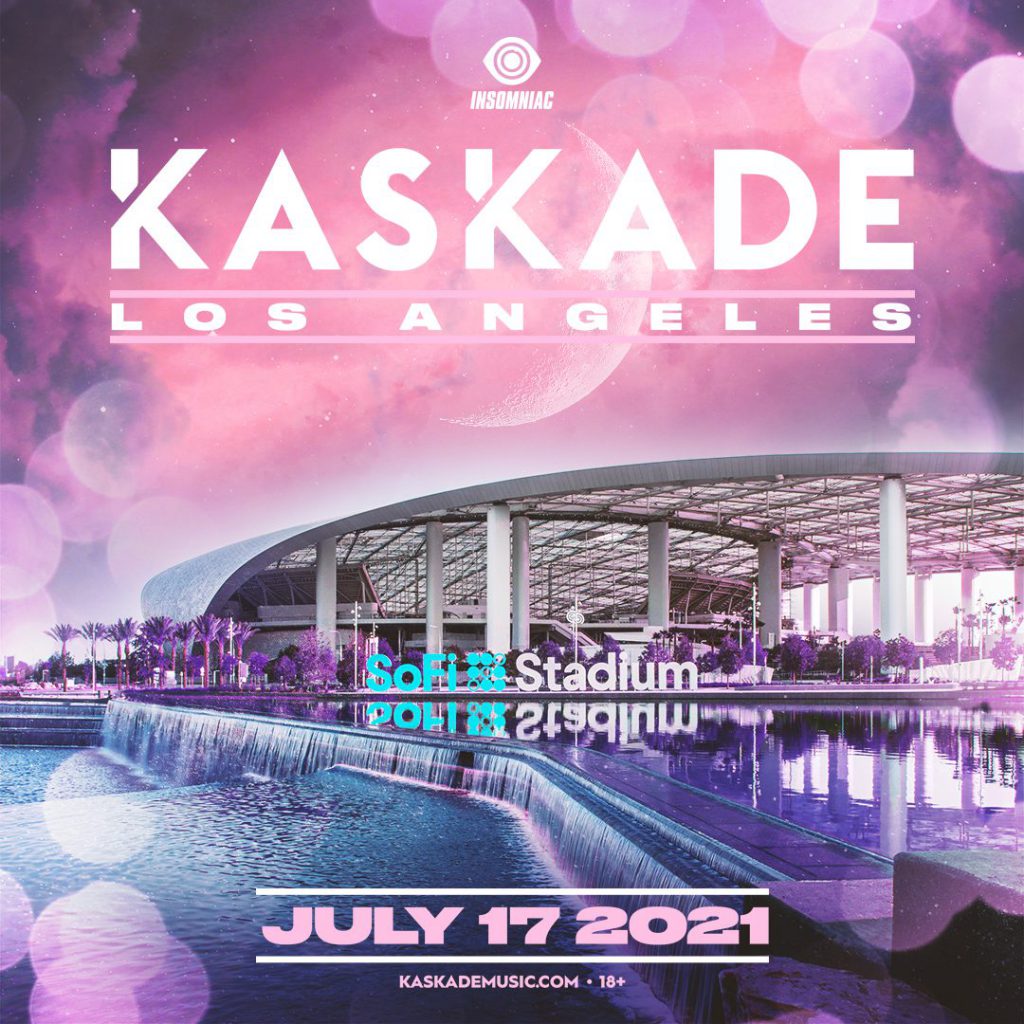 ---
Follow Kaskade on Social Media:
Website | Facebook | Twitter | Instagram | SoundCloud