Evan Mast is an audio-visual mastermind who is also half of Ratatat, and he's unveiled a beautiful music video for his new tune "Rabindra."
---
Over the last few years, Ratatat member Evan Mast, known professionally as E.VAX, has spent time producing in Wyoming with Kayne West on "Selah," and rejoined him and Kid Cudi to help bring "Reborn" from their Kids See Ghost album to life. Now, the long wait for new tunes from him is over refurbished his sound and purpose through his craft to reemerge with a new tune dubbed "Rabrindra" on Because Music.
The unique style that E.VAX brings to the table sees him infuse perfect, minimal sounds and bright drums to make a high-quality impact on fans to lure anyone towards the mystery he's created within the tune. It's a stunning look into the mind of this creative – and true to form he released a visual journey to accompany it.
The music video "Rabindra" is a gradual stroll through the mundane beauty we see every day. It begins with a camera angle peering up to murky grey clouds. Then, the viewer is shifted into a storefront landscape shot at Chongqing electronics shopping mall in 2018, and the viewer experiences advertisements and TV screens. Evan Mast pairs the visuals with a smooth and warm electric piano before the kick drum breaks up the pattern with jazz-like keys.
Strolling through the next room, we are carried into an audio-visual jungle of technology that intensifies the journey through the sounds that the viewer can interpret as hearing moments underwater. Moments of rest appear with cicadas layered into the background of the track. In the end, we are pulled back into our minds with gentle lighthearted memories of monarch butterflies to uplift the soul.
After the past year, challenges have crept into everyone's life, but it is essential to pay attention to the minor signs as we walk by because meaning and purpose lead us in the direction we are drifting towards. Go ahead and make every memory count. It's worth savoring the fleeting moments. You may like what you find.
Check out the music video for the tune, stream or purchase "Rabindra" on your favorite platform, and let us know what your thoughts are in the comments!
Watch E.VAX – Rabindra on YouTube:
---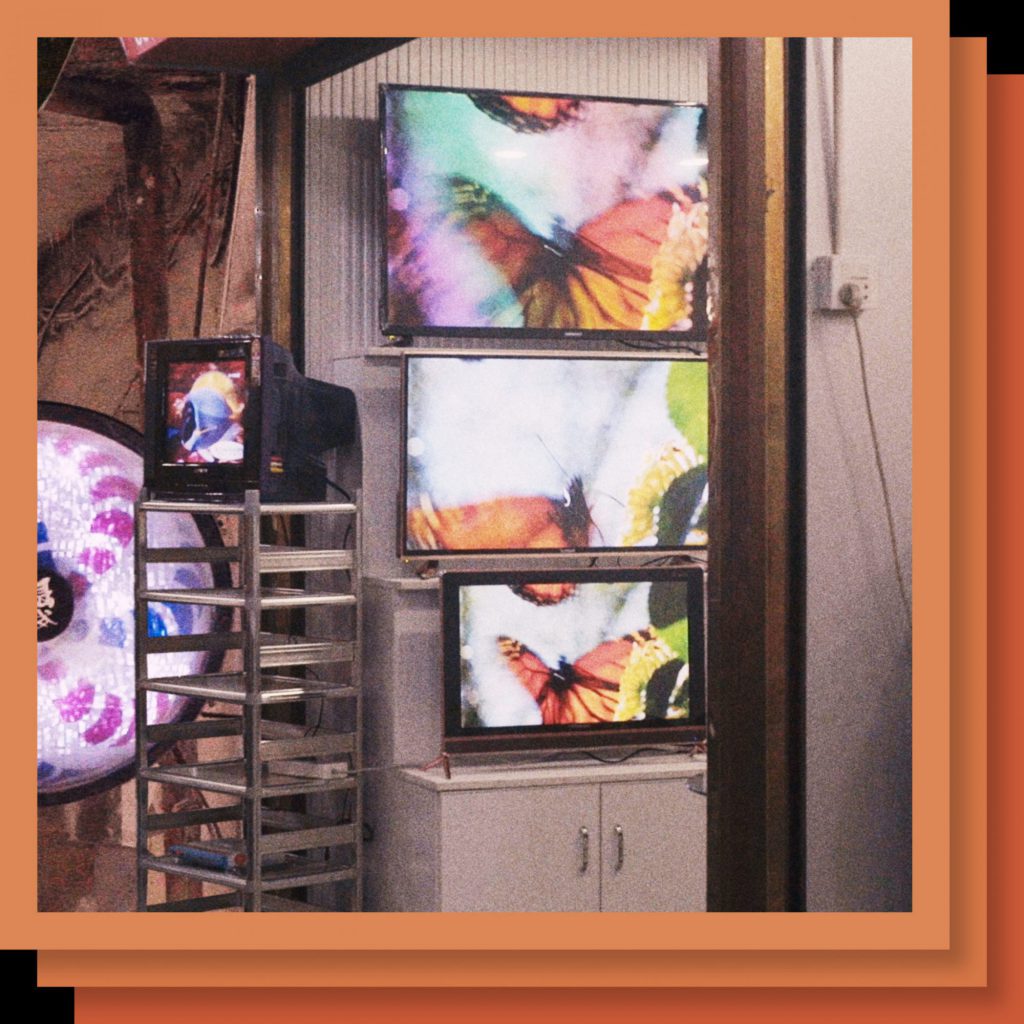 ---
Follow E.Vax on Social Media: