As Oliver Koletzki puts the final touches on forthcoming LP, Made Of Wood, fans can check out singles "Copal" and "Cryptozoology"!
---
Oliver Koletszki is a man who lives and breathes music. He boasts multiple decades of production that ranges from programming hip-hop beats on the C64 to making dancefloors groove to the sound of deep/melodic/organic house and techno. He's also delivered career-shaping singles like "Der Mückenschwarm" and his remix of "3 Tage Wach," while gifting the world with eight albums that made our jaws hit the floor. Today, the Stil Vor Talent boss is back with an extra special announcement; album nine is steady on its way. What's more? You get to listen to two of the tracks ahead of its July release.
Made of Wood has been expressed as the unofficial closer for a series of three albums beginning with The Arc Of Tension and more recently, Fire In The Jungle. For this outing, he has turned to his experience in Tulum during the winter of 2019. The natural world spoke to him on a high level and he felt a passionate pull to focus on organic soundwaves while also tapping into the talents of numerous vocalists and live musicians from his hometown of Berlin. You'll get to hear everything from djembes, marimbas, santoors, and duduks, setting a warm tribal tone that you're going to simply adore.
After a full year in the making, Koletzki has decided to lift the veil on a two-track EP to get the anticipation burning. Let's take a look at "Copal" first. It begins with a soft bang of the drums. You'll instantly be transported to a lush jungle of your mind's own design to dance under the glow of the summer moon as the tribal chant speaks directly to your spirit within. From there, it's all about the dance between the deep undertone, mystifying string expression, and weightless melody. You'll leave this listening experience feeling wildly satisfied from the inside out.
Next, listeners get to explore the mysterious sounds of "Cryptozoology" featuring percussionist Walter Scalzone. Born in Italy and based in Dubai, Scalzone is a beast when it comes to the drums, boasting over 600 styles between acoustic and electronic. In fact, he's versed in house, samba, salsa, Arabic, lounge, hip-hop, and R&B, and he can switch from each style on the fly. As a forward-thinking entertainer, he has even been known to throw in water drums, sound lasers, and glow sticks to hype up the dance floor.
On "Cryptozoology," Scalzone delivers an immaculate performance, tantalizing our brainwaves with his ultra-fancy drum work while Koletzki serves up dark silhouettes with a billowing bassline. When the wood flute makes an appearance the energy begins to build and roll, culminating in an edge-of-your-seat moment, featuring a lovely chant met by daunting stormy skies. It's a song that makes you want to run deep into the woods and get completely lost in the unknown while "Cryptozoology" guides your feet and your soul becomes one with the universe. In the end, it will leave you in awe.
Grab your copy of Copal on your favorite music platform, stream the two tracks from Oliver Koletzki below, and let us know what you think in the comment section!
Stream Oliver Koletzki – Copal on Spotify:
---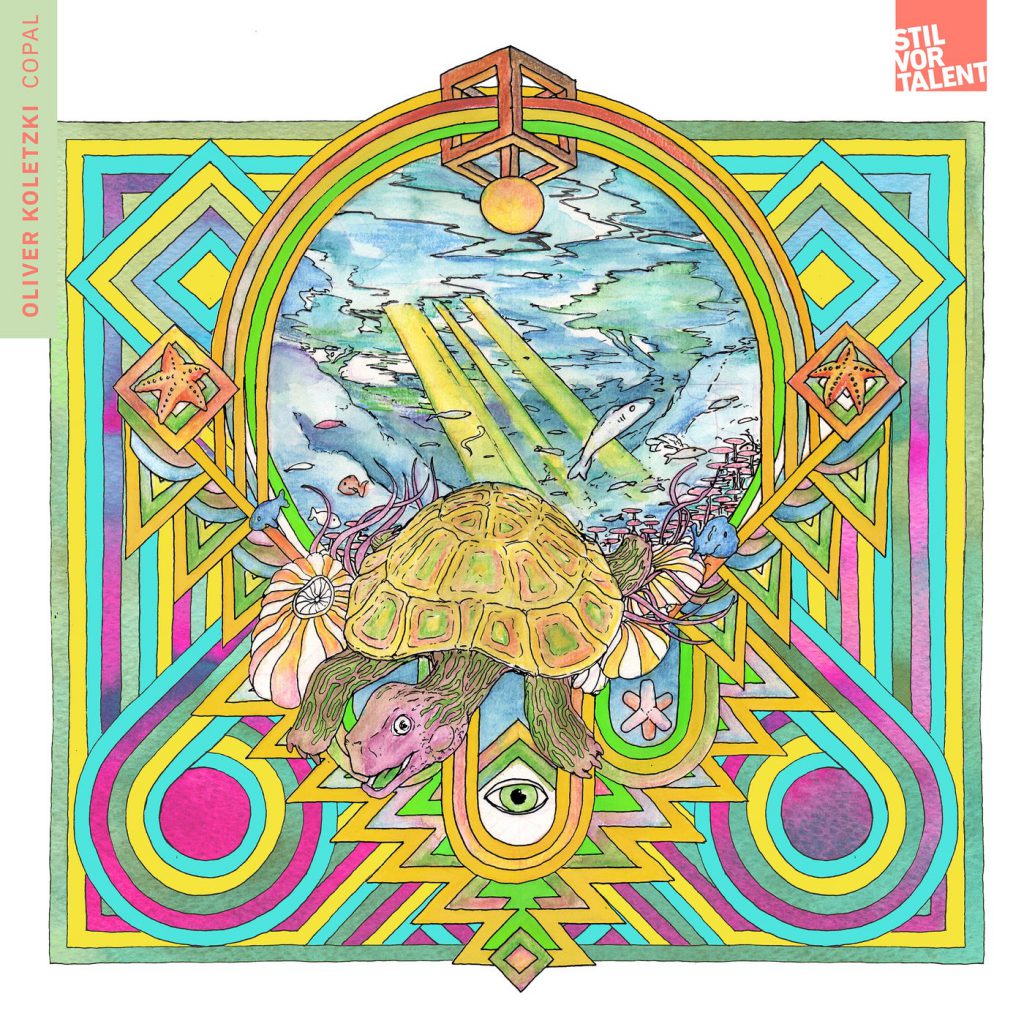 ---
Follow Oliver Koletzki on Social Media:
Facebook | Twitter | Instagram | SoundCloud | YouTube