Canadian duo SkiiTour makes their debut on Box Of Cats with "Lose Our Heads," a vibey house track that sees them team up with SHELLS.
---
Eccentric Canadian house duo SkiiTour is well-versed in knowing how to create a one-of-a-kind vibe, not only through their tracks but also their parties like the legendary apres-ski event they host at Shambhala Music Festival. And they're plenty of fun as well, with Tim Livingstone's story of becoming Daft Punk at Burning Man coming to mind. Now, after landing releases on labels like Westwood Recordings, Do Not Duplicate Recordings, and Space Yacht, they've looked to Box Of Cats for their latest tune, "Lose Our Heads."
"Lose Our Heads" kicks off with layers of flowing synths and a delicate vocal that build into the drop. Featuring a buzzing, full bass line, popping percussion, and whimsical bubbling sound effects placed throughout, this chill house groover is versatile enough to be blasted out during a pinnacle hour performance or sunrise set. And the cherry on top is the serene voice of SHELLS who takes this house tune to the next level and will ignite a fire in the soul of anyone who listens.
Speaking about the making of the tune, SkiiTour mentioned that they began working on it after watching a music production tutorial from Kyle Watson. "Armed with this new knowledge we experimented with some different production techniques and finished a rough version of the track which started showing up in our sets," they said. "We kept getting hit up after shows asking for an ID on that "Lose Our Heads" track so we figured we might have something special."
After sending the demo over to Box Of Cats to be evaluated by Wongo and their effective teacher, Kyle Watson, they finessed the track and the rest is history. Trust us when we say that "Lose Our Heads" is a hit from this ski-obsessed duo that you won't want to miss.
Get ready to lose your head and get an exclusive listen to this fresh tune from SkiiTour below. Make sure to support the release by pre-ordering it on your favorite platform.
Stream SkiiTour – Lose Our Heads on SoundCloud:
---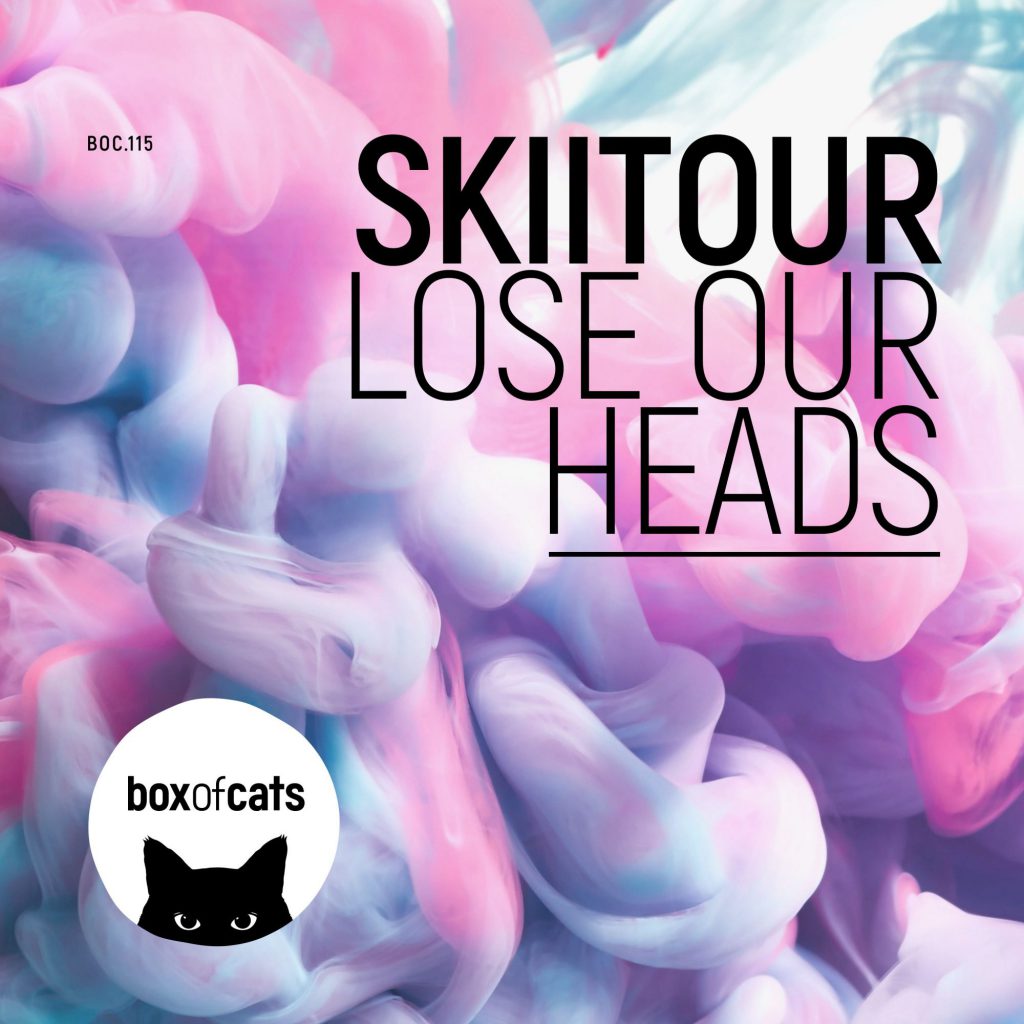 ---
Follow SkiiTour on Social Media:
Website | Facebook | Twitter | Instagram | SoundCloud | YouTube