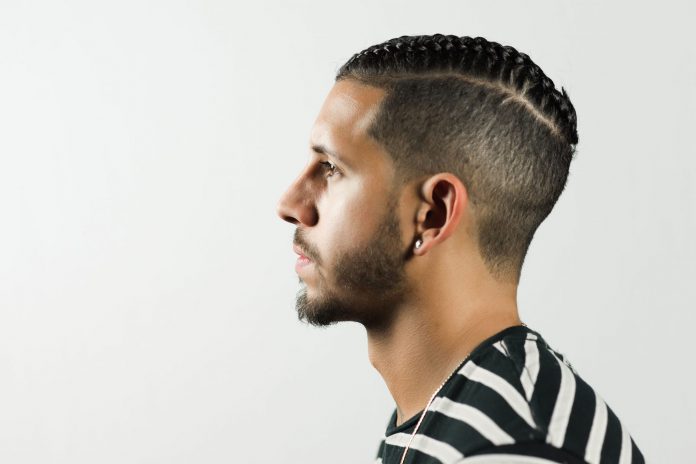 After returning from his year-long music hiatus, SHARPS stopped by to give some insight into his new single "Back To You" and more.
---
There are few artists in the dance music scene that have been keeping bass music lover's tastes as sharp as SHARPS. The Seattle native has been steadily cranking out banger after banger since he first arrived on the scene, gracing the stages of festivals like EDC Las Vegas and getting crowds headbanging the entire time. With a slew of colossal releases on renowned labels like Never Say Die and Disciple in his discography, SHARPS has cemented his name in the bass scene and is an artist you simply need to pay attention to.
Following the outbreak of the pandemic, SHARPS decided to take a brief hiatus from making music and recharge his mental and physical batteries. He returned in full force last month with the release of his monstrous single "Hit 'Em" and, now, is back with an evocative new single "Back To You" that puts his creative range on full display. The gorgeous melodic feel of this tune is unlike anything SHARPS has put out to date, proving that sometimes it does take stepping away from your craft to put out your best work.
Officially due out on Friday, May 14, "Back To You" is a tune that makes it clear that SHARPS is up to some big things in 2021. He sat down with us to talk about collaborations, new music in the works, and "Back to You" ahead of its release, and we have an exclusive preview of the track for you as well. So stream it below and read on for a deeper dive into his mind!
Stream SHARPS – Back To You on SoundCloud:
---
Hi SHARPS, thanks so much for taking a minute to chat with us! You recently shook the bass music scene when you dropped your first single of 2021, "Hit 'Em." This track is pure adrenaline, and easily your heaviest tune to date. How did it feel to finally release a new single after a period of being away from music?
Feels great to start releasing all of this music I've been working on over the past year. Music has always been such a huge part of my life, and the longer I spent away from it, the more I realized I missed it. Things are slowly starting to feel like normal again.
You had a big year in 2019 with some exceptional releases including your 'Invasion' EP on Never Say Die as well as providing support for Riot Ten on his Hype or Die tour, followed by taking a break from music in 2020. What led you to step away from releasing music following a time of such success?
Like most people, the lockdown during the pandemic affected my mental state tremendously. I wasn't having fun making music and decided it was best to step away and find different outlets that allowed me to recharge mentally and physically. I couldn't be happier with that decision either, both for my mental state, but also my creative state. I feel like I've been making some of the best music of my career and am truly having fun again.
Your latest single, "Back To You," is a melodic tune with an evocative feel that's different from your typical sound and style. What motivated you to take your music in this direction, and where do you see the creative direction of your music going for future releases?
I've always enjoyed making different styles of music but always focused on releasing "bangers". I'm still growing as an artist every day and learning to express each and every emotion I feel. The pandemic brought out a new side of "SHARPS" and I'm excited to share it with the world.
From starting the SHARPS project just a few years back to now playing huge festivals like EDC Las Vegas and the upcoming Interstellar festival, you've come a long way as a producer. What has been the most rewarding part of your journey so far?
It has been and always will be connecting with people I probably would have never connected with otherwise. Getting able to travel all over and play my music to crowds that truly enjoy it is such a special feeling and always love getting to meet new and old supporters at each show. Music brings so many walks of life together and it truly means the world to share my passion with others.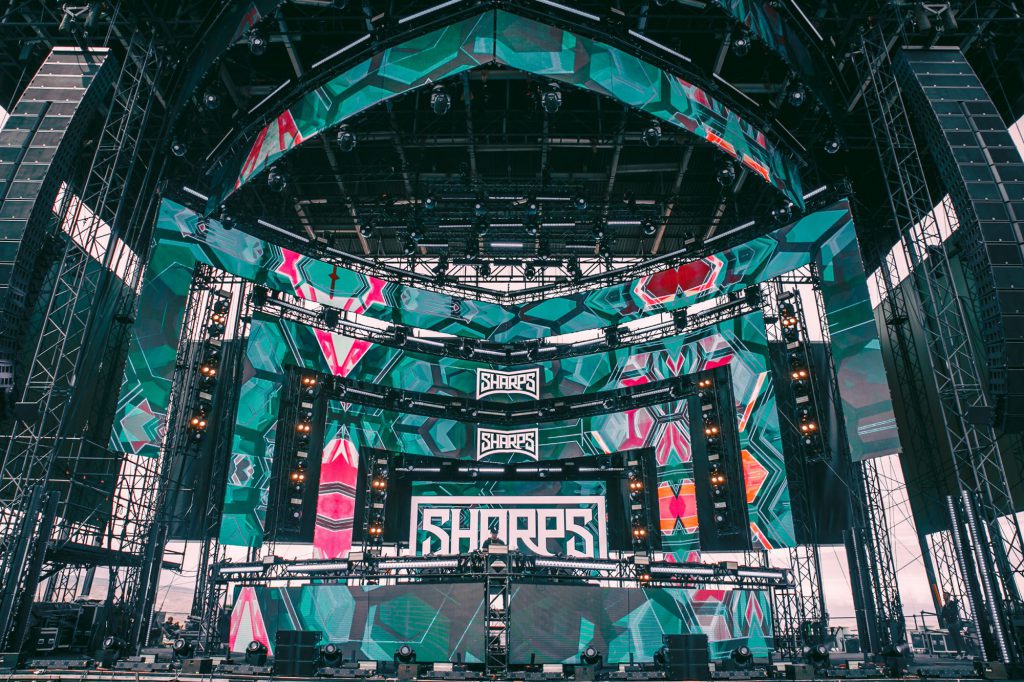 You've made appearances on a number of different labels, from Disciple Round Table to multiple releases on Never Say Die, including collaborations with TYNAN and Moore Kismet. Are there any specific dream labels or artists who you haven't worked with yet and would love to in the future?
I always had a list of labels I wanted to work with early on in my career but now I'm just excited to release anywhere that I can be myself and showcase the music I want the world to see.
Recently, you announced that you would be joining the new record label from Bear Grillz, Room Service Recs. What are you most looking forward to about working with the new imprint? 
Working with Bear (RJ) is a dream come true. I've seen him countless times live from the crowd before formally being introduced, so it's so dope to be working side by side. He has an amazing vision for this new label and I'm stoked to be apart of it. He is one of the most genuine guys in this industry, so it was a no brainer when he reached out to me. Won't give away any secrets yet. Stay tuned!
You've currently got some new music in the works, including an EP. What can your fans expect from these upcoming tunes, and when can we expect a release date? 
It's going to be a rollercoaster ride to say the least. Moving forward, fans can expect much more story telling and not just banger after banger. Buckle up!
Finally, is there anything – aside from your already huge successes – that you're currently working to achieve as a producer?
Just working on being me. That's all. I've always tried to fit in and find my "clique" but I'm just having fun doing what I love and I think my music reflects that now. See you in a city near you soon!
---
Follow SHARPS on Social Media:
Facebook | Twitter | Instagram | SoundCloud