If you're in need of some new underground sounds to add to your collection check out Overhaul, the latest EP from PHYDRA on Badman Studios.
---
The underground is on fire with up-and-coming producers who been dropping heaters right and left. It's almost overwhelming at times the massive amounts of music that are being crafted up for our listening pleasures. But through all the new music we have seen new labels/collectives and artists emerging with the freshest sounds and one artist that's bringing his creative ideas to the table is PHYDRA.
Having already put his smashing sound design on display with his previous releases, his latest EP, Overhaul, only further proves that he has some insane talents in the studio. Out now on Badman Studios, the EP consists of four tracks, including a collaboration with Jellyfyst and Riley and a Mystic State remix of "Immortal" that is sublime as well.
Overhaul is filled with endless amounts of deep, dark, low-end sounds showing off a new side to his sound. So, if you're afraid of the dark, you might want to listen to this EP somewhere bright and sunny. But, if you enjoy getting lost in a spook abyss, this EP is going to ever so please you.
For anyone who loves those sonorous sounds, we highly recommend giving this EP from PHYDRA a listen – you won't be disappointed. Check out Overhaul on Spotify or your preferred music platform and read on for a deeper reflection of the release.
Stream Phydra – Overhaul on Spotify:
---
PHYDRA is sure to have listeners hypnotized with this EP as the murky sounds wash over their ears.
"Immortal" will have you feeling like you are being dragged down to the depths of hell and dancing amongst the demons. It starts off slow, pulling you in and keeping you on your toes for what's to come. Finally, the drop comes in with a massive bass kick and from there, the fun really begins. PHYDRA layers in gruff bass that twist and turn throughout the tune, forever keeping you entranced in its soundscapes.
Following that is the title track "Overhaul," which is a gritty yet bouncy dynamic low-end banger that will keep you moving from beginning to end. About halfway through he slows things down, giving you a moment to gather your thoughts and prepare you for the rest of this ominous tune. The last portion of the tune is layered with more distorted and faint, yet hard-hitting deep bass that would shake a proper system.
The second half of Overhaul brings forth "Root Awakening" and Mystic State's version of "Immortal."
Imagine yourself as a tree, with your roots spreading out every which way, going deeper and deeper into the ground. As each note on "Root Awakening" enters the mind, Jellyfyst, Riley, and PHYDRA will have anyone that listens stretching each part of your limbs further into murky, sticky mud. It's a track that will have you bobbing your head all whilst getting carried away by the deep drums and kicks that seem to hit harder each time they come in.
Finally, PHYDRA looks to Mystic State to put a fresh twist on "Immortal." The percussion in this plays seamlessly with the slowly driven melody. It's impossible to not find yourself closing your eyes and swaying back and forth to its captivating sounds. After listening to the full release one thing's for certain, PHYDRA really pushed boundaries and we cannot wait to hear what he releases next.
---
PHYDRA – Overhaul – Tracklist:
Immortal
Overhaul
Root Awakening with Jellyfyst x Riley
Immortal (Mystic State Remix)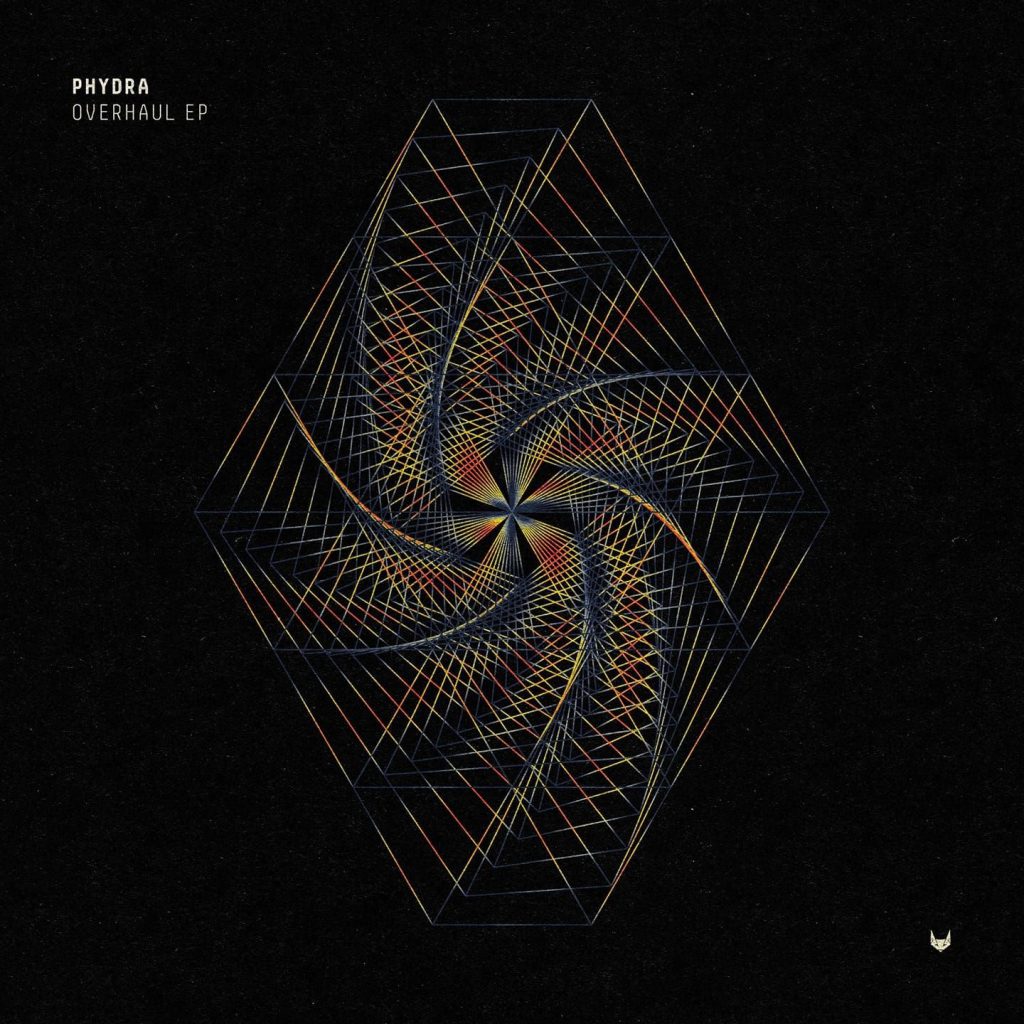 ---
Follow PHYDRA on Social Media:
Facebook | Twitter | Instagram | SoundCloud