Volen Sentir delivers two chill tunes for streaming and an exclusive track for vinyl that will allow your mind to escape on their new EP, Neunivai.
---
Close your eyes and get to dreaming, because Moscow-based Volen Sentir has travel plans for each listener as they deliver meditative tunes that transport the senses. Rising to the top of the clouds in the scene duo, Anjei and David began their journey in 2017 and have no plans to stop in the sky but reach the galaxies. The two recently found success with their remix of Ben Böhmer's "Lost In My Mind," but they've also made their mark on All Day I Dream, Lost In Dreams, Shanti Moscow Radio, and legendary Anjunadeep.
Now, the house duo has sent their latest body of work flying into listeners' minds with the Neunivai EP. And it comes as no surprise that the two tracks create a dreamy vortex for a global audience to hear as they inspire their listeners to reach even greater heights.
Volen Sentir starts the EP off with a surreal vision by being taken into a sunrise adventure through the ambient traces of wildlife in the jungle. When listening to the title track, "Neunivai," it's easy to imagine lush vines, running water, and the extraordinary scenery that the crickets and birds create. The angelic vocals meet the listener as they submerge into the positive thoughts that the narrative makes with each unique beat.
As the listener drifts into the sunset, "Jivoe Serdce" begins the next mystery with ambient chord progressions that remind the listener to breathe deeply and with their eyes closed. The hi-hats and snares with bongos keep the groove going and furthering the sweet adventure in deep thought. Carrying through to the end, the surprises of bursts of reverb and female vocals guide us to a meditative discovery that brings the full listener awareness of themselves.
Go ahead and get lost in melodic meditation as you travel the soundscapes of Neunivai EP on Spotify or your preferred platform. And let us know what your thoughts are on the latest release from Volen Sentir in the comments!
Stream Volen Sentir – Neunivai EP on Spotify:
---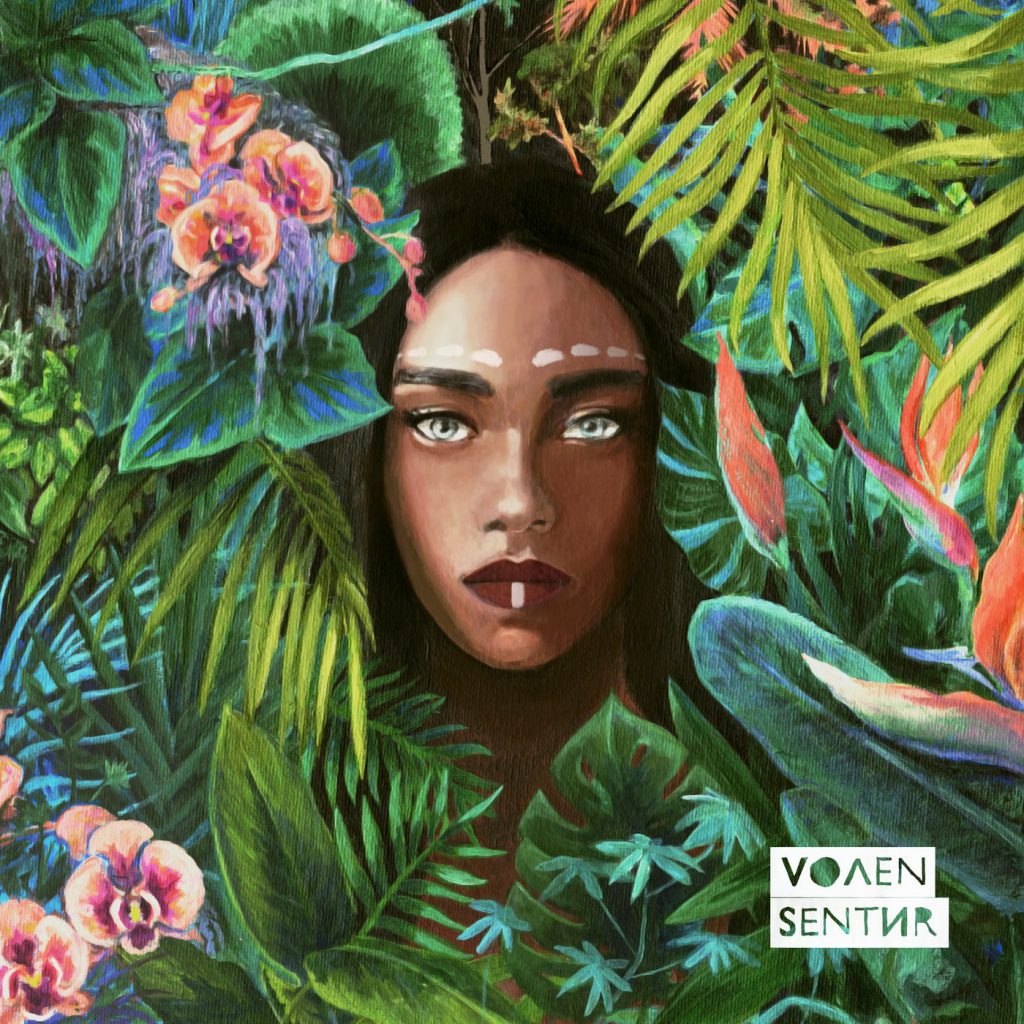 ---
Follow Volen Sentir on Social Media:
Website | Facebook | Instagram | SoundCloud | YouTube