The newest collaboration from AIRGLO and Wraith on Play Me Records, "Freak Show," is a dangerous drum and bass delight!
---
Play Me Records has unleashed another powerhouse DnB anthem from AIRGLO, this time in collaboration with Wraith and featuring vocals from MC Dino. Rife with AIRGLO's signature syncopation full of complex layers of drum elements and rhythm, this neuro-hit called "Freak Show" also marks a momentous occasion for Wraith. The heavyweight collaboration is Wraith's return from retirement after half a decade, and he does not miss a beat.
The opening lyrics from MC Dino ignite the perfect amount of aggression. Repeating the call to action, "Calling all freaks" and including verses that carry lines like "Bring the fiyah, cuz I left the dojo," you immediately have the urge to spring to your feet and battle the world. If any setting could capture the feeling generated by this song, it's a fast-paced, cyberpunk adventure. You feel like you should be in a hovercraft zooming between technologically advanced high-rises and humanoid robots, duking it out against the forces keeping you from your success.
The use of the term "freaks" also harkens back to the roots of electronic and dance music culture. At its birth, these dense dance floors were the only safe space available for many people that might have been considered 'freaks' by heteronormative and conservative members of society. From the LGBTQ community to the lower-income neighborhoods, their members flocked to these havens of authentic support and connection.
"Freak Show" is AIRGLO and Wraith's way of communicating that it's time to strip ourselves of the weights that hold us down, and emerge triumphantly into a post-COVID world where the feet never stop shuffling. We can't wait to see what comes next from this band of SoCal DnB leaders.
Listen to "Freak Show" by AIRGLO & Wraith featuring MC Dino, purchase or stream the track on your favorite platform, and let us know what you think in the comments below!
Stream AIRGLO & Wraith – "Freak Show" (feat. MC Dino) on Spotify:
---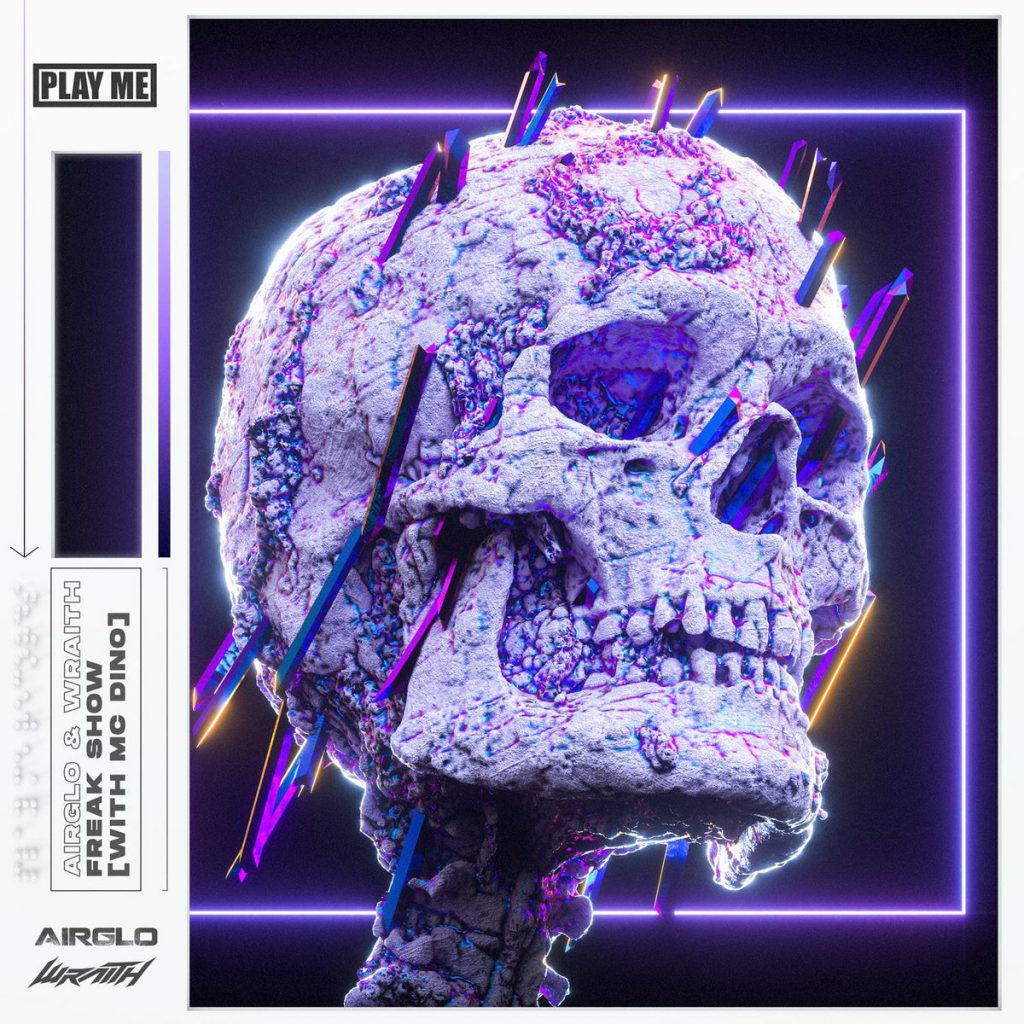 ---
Follow AIRGLO on Social Media:
Facebook | Twitter | Instagram | SoundCloud
Follow Wraith on Social Media: