Emmit Fenn translates emotions of love, loss, hope, and everything in-between into a magical soundscape on his debut album Far From Here!
---
Singer, songwriter, and multi-instrumentalist Emmit Fenn is no stranger to exploring cinematic soundscapes, writing vulnerable lyrics, and pouring his emotions into his music. He began composing and playing piano at the age of 12, and continues to bring that classic sound, arrangement, and production into all his releases – and with every song comes a story, and a deeper look into the Berkely-raised producer's thoughts and feelings.
Since breaking onto the scene he has since gone on to co-produce platinum-selling "bitches broken hearts" with Billie Eilish, music for two Apple commercials, as well as music for the Netflix film To All The Boys: Always And Forever. Accolades aside, Emmit Fenn has truly fine-tuned his ability to write and produce music that is authentic and thoughtful. This is displayed in full form on his debut album Far From Here. The 10-track album gives us an intimate look into the mind of the young producer as he explores ideas like love, loss, relationships, and family.
Each track conveys his innermost emotions while evoking reflection and deeply rooted feelings within the listener. Some are heavier while others are lighter, but each arranged in a way that draws you in with their melancholic vibe and, boom, suddenly you are dancing and singing along. Far From Here is a beautiful musical journey and even more a beautiful display of vulnerability and artistry. There's something palpable in the way Emmit Fenn pours his soul into each song that makes you feel every note and lyric.
So what are you waiting for? Dive into Emmit Fenn's debut album on Spotify or grab the vinyl, drift away to a place far from here, and read on to dig deeper into the tracks on Far From Here.
Stream Emmit Fenn – Far From Here on Spotify:
---
The album begins with the title track "Far From Here" as a build-up of strings, piano melodies, and crooning lyrics of fleeting love that immediately draws you into Fenn's world.
"Far From Here" is a delightfully heartbreaking song about losing love, but still wishing well for the person. The first few verses are more stripped-down, but as the build-up of strings, heartfelt piano keys, and emotional vocals grows so does the euphoric connection to the music. The strings and keys are later joined by different percussive instruments that add a whole new uplifting dynamic to the track. Weaving in and out of crescendos, dancey drum beats, and vibey string breakdowns Fenn manages to turn a song about heartbreak into a hopeful anthem of growth and peace within.
"Edge Of The Dark" is a beautiful representation of how love can transform darkness into light. A concept that was meticulously incorporated into the music the art.
Fenn's intention behind every detail of the album goes beyond the music. It's in the stories before the final productions and the art contributions from Bertrand Fournier. Fenn, alongside French painter Bertrand Fournier, worked through hundreds of designs before selecting the final 10 for the album. Simple and minimal, each art piece tells the story of the song within itself. In the art for "Edge Of The Dark" are the lyrics:
Baby, I know what it's like to feel alone
Waiting for a spark just to light up the cold
Wait on the edge of the dark
Can't get enough
Sittin' here watchin' you
One half of the painting is "the dark." Emmit, as "the fire" or sun, lies at the edge of the dark and the light. As the song progresses and reaches a crescendo and the lyrics "I've found love" stir up the fire completely entering the light and being saved by the love. Of course, this is my interpretation of the inter-connectedness of the music and art, but the ending vibe of hope, love, and positivity is undeniable.
The third track on the album, "Colors," is a vibrant folky tune that takes a light-hearted approach to love and loss.
The tail end of a once blossoming relationship, while attempting to get things back to where they were only to be met with the inevitable reality that it's over – we've all been there. Over a symphony of strings, "Colors" recounts the little memories and what-ifs of a relationship as it starts to fade. In an ironic way, the beauty of the song makes the actual act of letting go of love a little easier. And, that's one of the most admirable things Emmit Fenn has accomplished with this album. He's able to translate hard-feeling experiences into music that makes confronting those same emotions easier.
"Light That Shines Through" is a powerful song that strikes an impeccable balance between raw vulnerability and inspiring hope.
Originally written for a class Emmit snuck into at UCLA, he loved the melody so much he wrote lyrics for it and turned it into a track for the album. "Light That Shines Through" is a song in which Fenn examines his relationships with his Mother, Father, Sister, and Brother. Every verse, every lyric, every chorus, offers a deeper insight into his most personal thoughts, emotions, and life experiences. One lyric, inspired by a voicemail from his sister, gives us a raw and intimate look into Fenn's life.
In an Instagram post leading up to the song's release, Emmit opened up about his personal struggles while making the album and shared a voicemail from his sister over the piano melody of "Light That Shines Through." It's a powerful video and a post that gives a lot of context to the song. To get a full understanding of emotion you have to check out the video.
To share such intimate life details in hopes of helping other people is incredibly brave and I respect it very much. And, to make such a beautiful song from such hardships makes me appreciate the song and Emmit Fenn's artistry that much more. In the end, I see his sister having a huge influence on the creation of the song and it makes me think of the connection I have with my own family. "Light That Shines Through" is a pleasant reminder to reach out for support if you need it or be that light for others.
Sharing a similar vibe to "Colors," "Closer To You" explores the idea of lingering love and how we allow our mind to play tricks on itself.
Dare I say it again, but we've all been there. Recounting memories of a past relationship. For some reason, allowing a lover who is no longer part of our lives to linger on our minds. Breathing life into hypotheticals and what-ifs, only to cause ourselves pain from flipping through the memory department. From personal experience with heartbreak I can heavily relate to the lyrics:
You left your heart in my head
It's almost like you never left
Don't know what to say
I'm doing fine but I'm not ok
Everyone heals at different speeds. Sometimes we let people linger on our minds longer than they should, and that's okay because at some point, your heart heals and you learn to love again. It's a vicious cycle, but, as they say, better to have loved and lost than to have not loved at all.
Within the album, "Where I Went Wrong" signals the process of moving on and turning a new leaf.
Beginning with heart-warming piano strokes and introspective lyrics, "Where I Went Wrong" flips into an explosion of colorful keys and synths. Fenn's crooning vocals paired with a punchier drum kit give the track energy that's different than that of any other song on Far From Here. Emmit notes on the album art's NFT bio, "Where I Went Wrong" is about a relationship falling apart and wanting to fix it, but not knowing where you went wrong.
Rounding out the album are "Until We Leave The Ground," "We Could Have It All," "The Table," and a personal favorite "Moving On."
Not only did "Until We Leave The Ground" find commercial success in Netflix's Film To All The Boys: Always And Forever, but the track strongly lives up to its role on the album. A love ballad through and through, this one is about wanting to be with someone forever and all the feelings that come with that spark of love. The album takes a more downtempo turn with "We Could Have It All" and "The Table" that dive deeper into Fenn's relationship with a past love and family, respectively, before ending with my personal favorite "Moving On."
"Moving On" is a dreamy cinematic ending to a beautifully produced album.
"Moving On" is about going through the pains of love and allowing yourself to move on when it doesn't work. From the very first listen, I fell in love with the meaning behind the lyrics and the journey the song paints. It captures the emotion of feeling alone and making it through, but in the form of music.
In true Emmit Fenn fashion, the first half of the song is a bit stripped-down before the percussive elements enter and give an uplifting swing to the track. Even though it's a song about missing love, Fenn does an incredible job at taking another light-hearted and optimistic approach to the tribulations of love.
In all, Far From Here is a debut album that's easy to fall in love with.
Layered with intimate details from Emmit's life, the songs and art allow the listener to connect with the artist in a much deeper way than most bodies of work. As I experienced Far From Here single by single and art piece by art piece, I knew I would connect deeply with the project. To hear it in its entirety gives me a greater understanding of Emmit Fenn as a person. There is a vulnerability and relatability to the album that is hard to come by and those concepts are masterfully incorporated into every aspect of the 10-track collection.
Far From Here is about perseverance, love for yourself, and love for others. It is about being vulnerable, letting our guards down, and sharing our experiences with others so we don't feel so alone in our periods of darkness. I see the title of the album as a tribute to growth. Through all the love, loss, relationships, and other life experiences, growth carries us far from the person we once were. This will certainly be one of my favorite albums of the year. Bravo, Emmit Fenn!
---
Emmit Fenn – Far From Here – Tracklist:
Far From Here
Edge Of The Dark
Colors
Light That Shines Through
Closer To You
Where I Went Wrong
Until We Leave The Ground
We Could Have It All
The Table
Moving On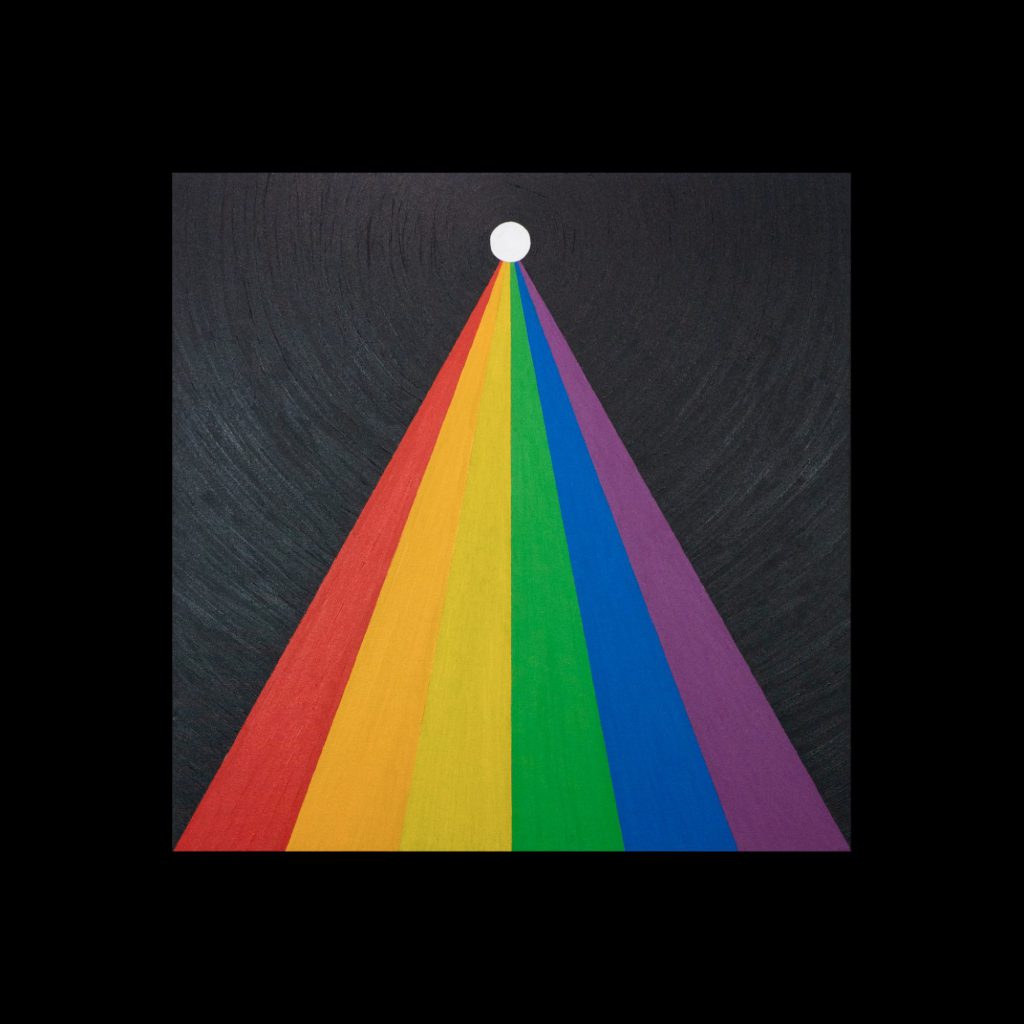 ---
Follow Emmit Fenn on Social Media:
Website | Facebook | Twitter | Instagram | SoundCloud | YouTube