After the release of "SHOW UP," GRAVEDGR showcases the records and inspirations that led to the inception of this new era in his story.
---
GRAVEDGR has been on a tear to the top of the music scene after the creation (or re-animation) of the murderous being. Over the past few years, he's recruited an army of dedicated fans to fulfill the mission of spreading the most innovative and hard music on the planet. And with such an infectious, dark sound, it's no surprise that he has achieved a cult-like following.
Today, GRAVEDGR unveils a new era in his story with the release of his latest track, "SHOW UP" on Basscon Records. What immediately stands out about this collaboration with KURXCO is the euphoric sound of the melody, one that is different from previous releases. While the melody evokes feelings of hope, the drop comes in to obliterate with raw, powerful kick drums that will dominate the senses. After injecting a lethal dose of distorted kicks into your veins, the two artists flip the record into a monstrous raw trap banger, the first of its kind on Basscon Records.
To celebrate the release and usher in the new era, GRAVEDGR graced us with a brand new playlist to showcase other artists who have influenced him as well. This playlist features tunes in the realm of hard dance, trap, and bass with tracks like Headhunterz' remix of "Children of the Drums" by Wildstylez, "L4MB0" by Sickmode, "Rockstar" by LIL TEXAS and Andy the Core, and "Bloodbath" by Malice. One thing's for certain, it's the perfect playlist to get your weekend off to an energetic start.
Listen to GRAVEDGR and KURXCO's "SHOW UP" and the rest of the playlist below, download or stream it on your favorite platform, and let us know what you think in the comments!
Stream GRAVEDGR's SHOW UP AND GET WRECKED PLAYLIST on Spotify:
---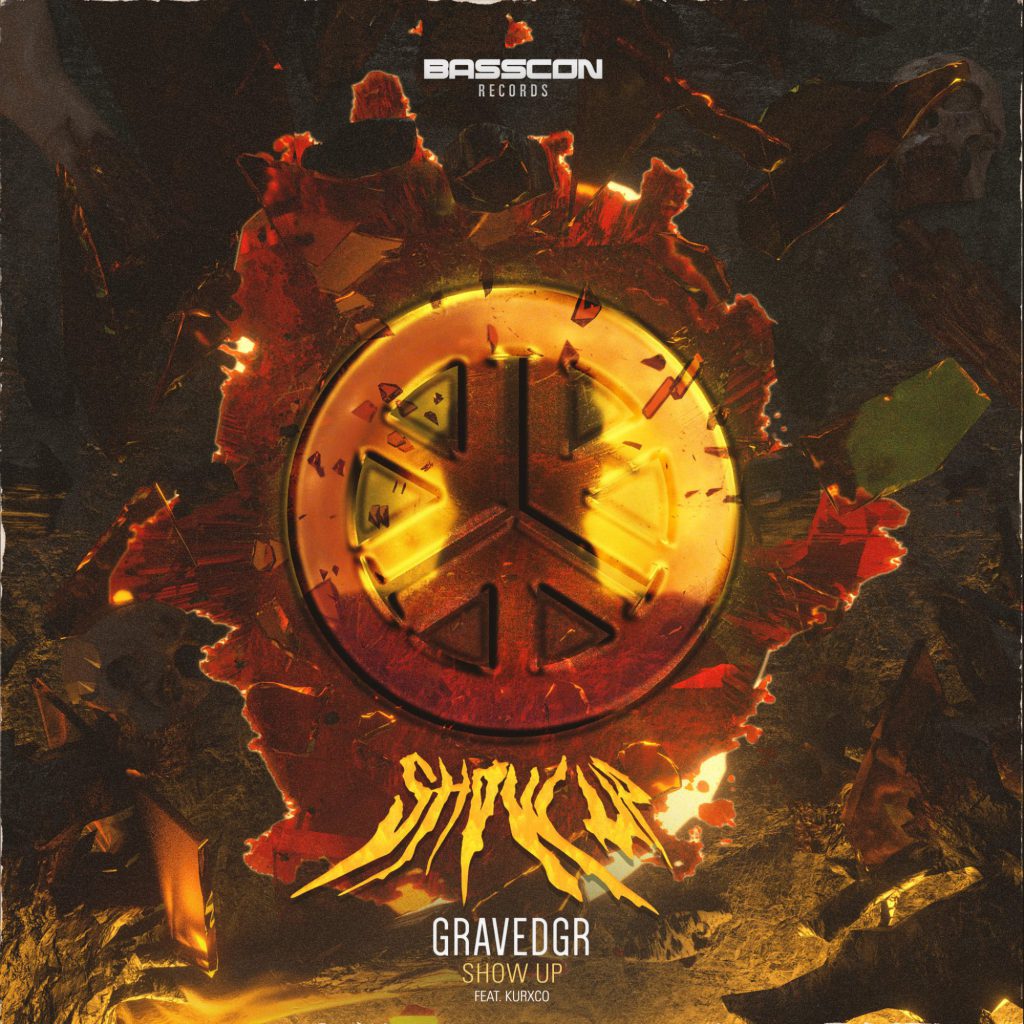 ---
Connect with GRAVEDGR on Social Media:
Website | Facebook | Twitter | Instagram | SoundCloud | Twitch