After launching his very own virtual experience called Kryteria Metaverse, Kryder unveiled a compilation of tunes to add a new dimension.
---
When shows were put on pause last year, many artists and brands in the dance music scene flocked to the virtual realm to continue creating art and unique experiences for their fans around the world. One of those artists was Kryder, who brought the Kryteria Metaverse to life that features Hollywood-level film industry technology and video game development tools to create a truly immersive VR environment.
Now, Kryder has added another layer with the first volume of the Metaverse mix compilation. Much like his performances that are brimming with exclusive tunes, the series packs a punch with tracks in a range of genres and styles from labels Sosumi, Cartel, and Kryteria as well. Artists including JORA and Reptile Room, Foxtrot and Katie Sky, Eddie Thoneick and James Walsh, and Leykenda are just some that have found a home within the mix.
Of course, that's just the start as Kryder himself has a number of tracks on Metaverse Volume 1. He kicks off the compilation with "You & I," a smasher of a tune that sees him team up with DEADLINE, before "Crashing Down" with Asymptone and "Pleasure Or Pain" with Mark Roma enter the fray. These songs are ones that will dominate the senses and leave anyone who listens in a hypnotized state, making them perfect additions to the growing virtual domain that Kryder has created.
Listen to Kryder Presents Metaverse Volume 1 on Spotify or your preferred platform, and let us know if you've fallen in love with his virtual world in the comments!
Stream Kryder Presents Metaverse Volume 1 on Spotify:
---
Kryder Presents Metaverse Volume 1 – Tracklist:
Kryder & DEADLINE – You & I
Kryder & Asymptone – Crashing Down
Kryder & Mark Roma – Pleasure Or Pain
JORA featuring Reptile Room – Speak For Yourself
Choujaa – I Feel Like
Leykenda – Anxiety
Crusy vs Döts – All I Need
Rush & Hydro – Alterate
Lohrasp Kansara – I Can't Tell You
SQU4RE – ISO
Lanchi – Reaction
Clubwire – There For You
Foxtrot featuring Katie Sky – Run Back
Incognet – Like We Used To
Eddie Thoneick featuring James Walsh – Into The Sunrise
Stevie Krash, Kremerk & Versus featuring Nino Lucarelli – Breakthrough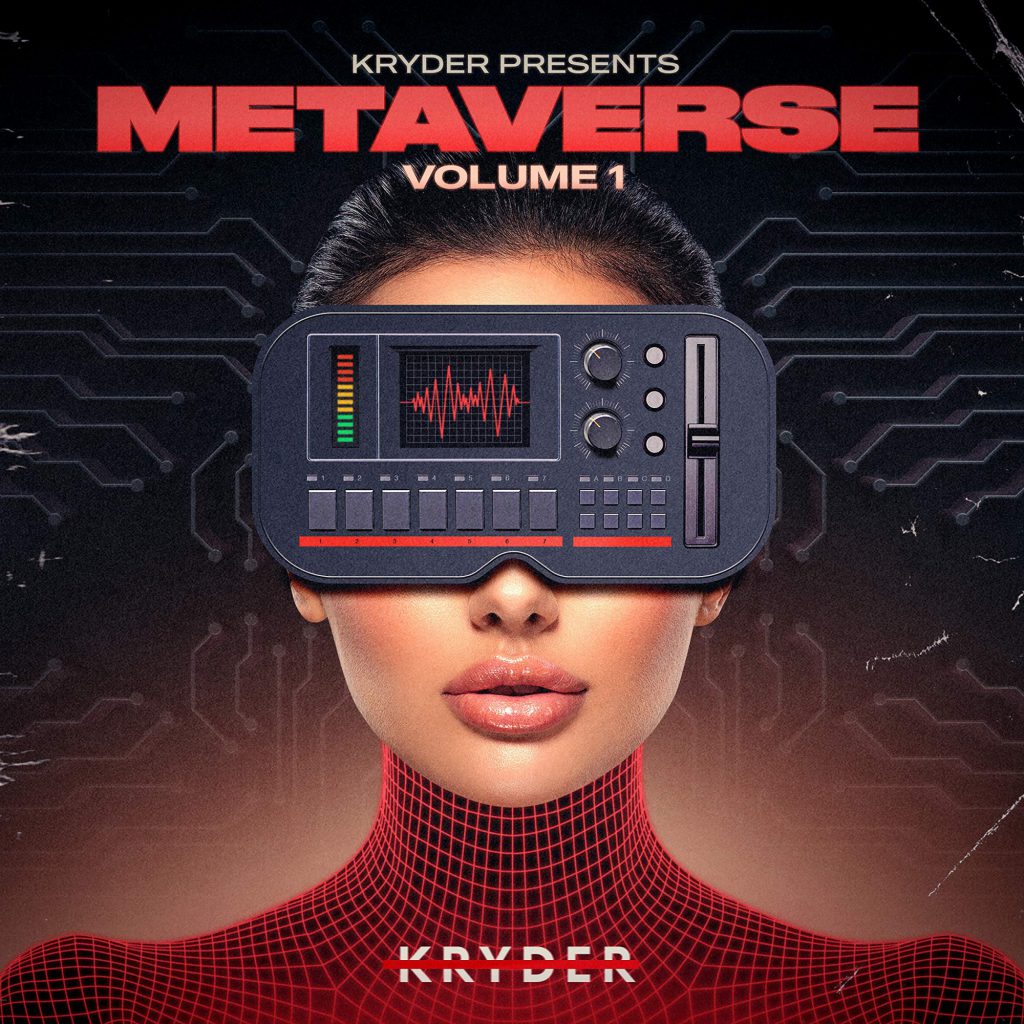 ---
Follow Kryder on Social Media:
Facebook | Twitter | Instagram | SoundCloud