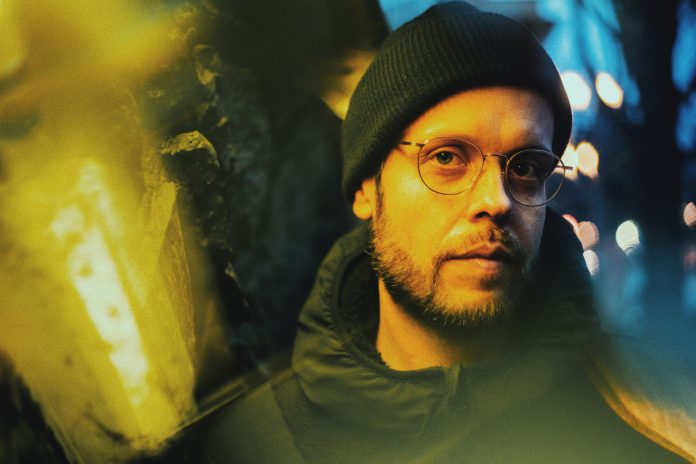 With the spring season on the horizon, Maximono swung by to warm everyone up with a sensational mix featuring his new tune "Tremblin."
---
One artist who has already been heating things up this year is German house artist Maximono. Previously known for his releases that landed on labels like Dirtybird and the recently shuttered This Aint Bristol, he's pressed on in 2021 with fresh beats and a brand new imprint, Parasoul Music, in tow.
While Parasoul Music will feature the sounds of house music, other genres will also begin to find a home on the label such as drum and bass, UK Garage, and Lo-fi as well. When asked about the tunes that will grace the label, Maximono said "Anything that speaks from the soul of its creator is welcome," a true testament to his dedication to furthering creativity in the scene.
Earlier this year, Maximono trumpeted the arrival of his new imprint with the release of "Tremblin," a track that features fantastic vocals from Saígo. This chilled-out house tune showcases the two artists' influences from the realms of soul and R&B while retaining a dancefloor-ready club sound. It's one of those tunes that will make your feet move but also perfect for lounging by the pool with some friends on a warm, sunny day.
With the warm, sunny days of spring on the horizon, Maximono has spun up a mix to get everyone in a groove and say goodbye to the chilly months. He's closed out the Winter Waveforms series with a tracklist that features "Tremblin," along with tunes from artists like Riva Starr, Wave Point, Duck Sauce, and more. And if you listen closely you'll hear a cut of "Tremblin" by Black V Neck, one of the four forthcoming remixes of the tune that are due out later this week.
Listen to this fresh mix from Maximono to mark the close of the winter season on SoundCloud, and listen to his latest tune "Tremblin" with Saigo on your favorite platform. Don't forget to stay tuned for the other remixes from Satl, Santé, and Nowheretobefound that are landing on March 26!
Stream EDMID Winter Waveforms 2021 || MAXIMONO on SoundCloud:
---
Tracklist:
Maximono – Tremblin feat. Saigo
Loods – Riviera
Habstrakt – Gotta Be (Bleu Clair Remix)
Sanchez (UK) – Paranoid feat. Kele Le Roc
Siedah Garrett – Do You Want It Right Now (Jolyon Petch's Elektrik Disko Mix)
Duck Sauce – Ask Me
VNSSA & Lenny Kiser – Sinking
SHOUSE – Love Tonight (Vintage Culture & Kiko Franco Remix)
Wave Point – Island
Diplo & Mat.Joe – Conga Rock
Riva Starr – Ride This Sound feat. Imaginary Cities
Ocsav – Marcel Prosed
Ali Love & Nicky Night Time – Ubiquity ft. Breakbot (The Magician Remix)
Tyler Young – My Time feat. Hayley May
Maximono – Tremblin feat. Saigo (Black V Neck Remix)
---
Follow Maximono on Social Media:
Facebook | Twitter | Instagram | SoundCloud