The main brain behind Orlando-based House Keepers Records Austin Hammer swung by to chat about the label's genesis and more.
---
When you look at Orlando's house scene today, it is hard to imagine that before 2017 it was almost non-existent. If someone wanted to get down to house or techno they would have to drive three hours south to Miami, one of the country's hot spots for dance music. It was not until a group of friends from Orlando decided to come together to curate local events that the scene started to flourish. And from that, the idea for House Keepers, and eventually House Keepers Records, was born.
Headed by Austin Hammer, House Keepers Records has since quickly solidified itself at the backbone of the house music scene in Orlando. Whether it be throwing weekly shows with the scene's heaviest hitters to showcasing local talent, or releasing tunes from fresh artists in Florida and beyond, the hard work that the House Keepers team continuously puts in is more than apparent to the outside eye.
For their biggest release yet, House Keepers drops a massive compilation tomorrow that showcases talents from up-and-coming talent, both local and not. Featuring 13 tracks, Bad Boyz VA is jam-packed with hard-hitting house music from top to bottom. To get listeners excited, the label published a series of artist and track spotlights for each of the records on their Instagram, where listeners can learn a little about the producers behind the music and preview the release.
Ahead of the drop date on March 19, Austin carved some time out of his busy schedule to sit down and talk with us about the label's journey to where they are now, the process behind creating the compilation, and more. Preview the sounds on Bad Boyz VA by listening to HK Radio 013 below, join in on the fun by pre-ordering or pre-saving the compilation on your favorite streaming service, and read on for the low-down on the label.
Stream HK Radio 013 – Bad Boyz VA (Mixed by Phoenix Jagger) on SoundCloud:
---
Hey Austin! Thanks for taking the time to chat with us today! It looks like you guys have been staying busy. How has 2021 been treating you guys so far?
Hi Katie, thanks for giving us a platform to give some insight into House Keepers! Yea so 2021 has been off to a really hot start for us, with there being light at the end of the tunnel we are in full on go mode. Really putting focus into the music side of things and keeping our ear to the ground for fresh, emerging talent, not only stateside but internationally as well.
Tell me a little bit about the story behind House Keepers. When did it come to fruition and what were a few of your goals when first launching the label? 
HK started solely off of the fact that we wanted more house music in Orlando. It was really that simple, we had a group of friends who loved the music but would have to travel to Miami most of the time to get our fix. On June 2nd, 2017 we officially became House Keepers Records, giving birth to our slogan "Keepin' It Clean Since '17". At first, we were not a label by any means, instead, we were building up our local parties at different venues throughout the city.
We knew in due time we wanted to release music but we knew we had to walk before we could run. Once we got our bearings with the events and creating some hype behind the parties we started adding integral members to the team who were sitting on loads of music. One year later we released our first music under House Keepers Records which was the "Late Checkout" compilation. From that point forward we never looked back.
As an up and coming label in an over-saturated dance music scene, I'm sure the process to get where you are wasn't easy. Can you expand on what that journey has been like? 
It has been an absolute rollercoaster, to say the least. A lot of trial and error has taken place over these last four years. Whether that be selecting days to throw parties, what talent to bring to the city, what music we want to release, all the way down to marketing tactics, brand awareness, etc. It has all been quite the whirlwind but it finally seems like we are hitting our stride as a full-service label.
A major part in finally understanding what it takes to stand out from the crowd has been the team behind HK. We have a tight-knit group of people that really care about the music and the brand. It's a huge boost to be surrounded by like-minded individuals that want to keep progressing. I can't stress enough how integral that has been to our success.
You guys are about to release the 13 track Bad Boyz VA compilation that features 15 different artists. That's huge and I'm sure that took some time to put together. Can you walk us through the curation process? How did you select these specific tunes?
The Bad Boyz VA might be our biggest release to date. The curation process was spearheaded by our A/R Matt Enos (½ of MEEN). Because Matt and Enrique have been making some major noise with their project MEEN, it really in turn put some of that spotlight on HK. Matt did a fantastic job at tapping artists that are making that new cutting-edge sound that we are currently trying to promote here in the states. We were able to sign music from all parts of the globe for this VA all the while including some of our HK mainstays like Slugg, Phoenix Jagger, Womack, Gian Carlos, and of course MEEN.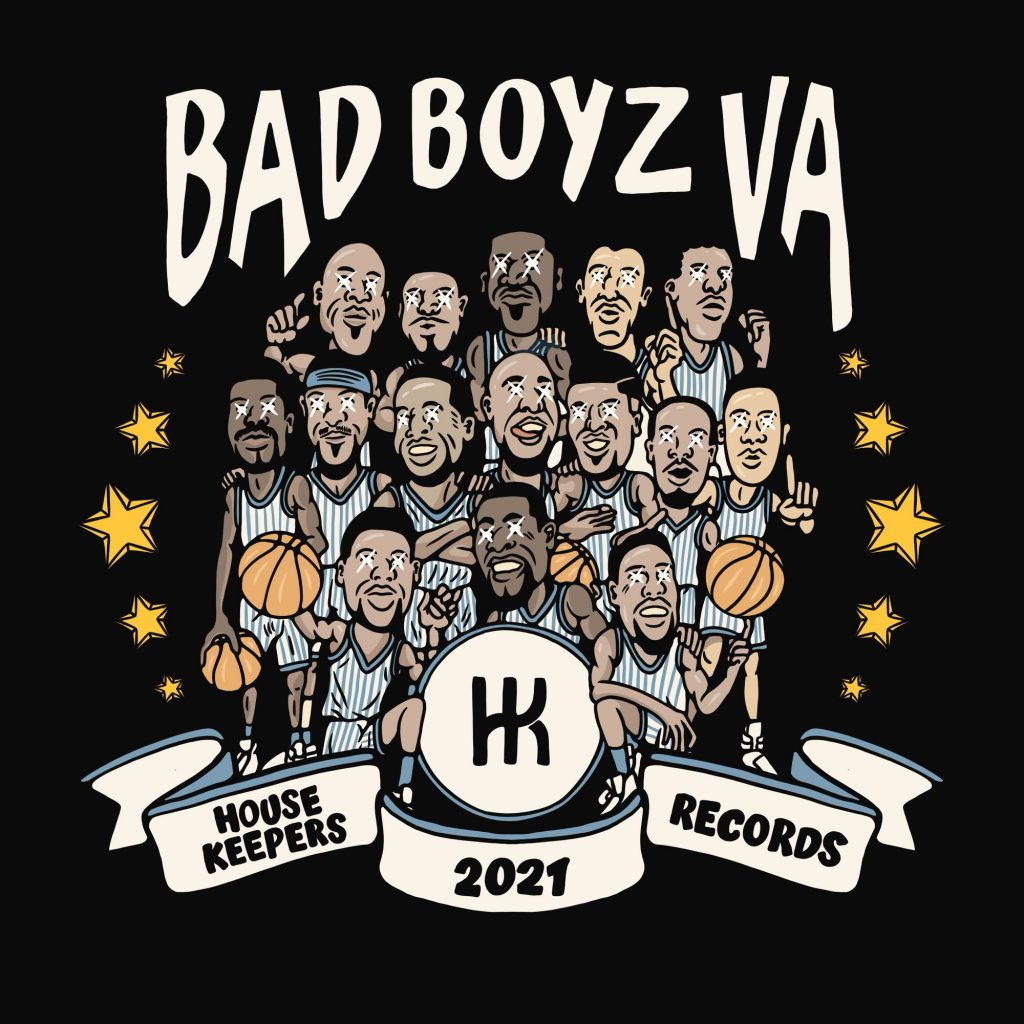 I noticed you guys have a mix series, where you've hosted rising local talent like MIDDATH, MEEN and Ronnie Lopez. Do you have plans to continue the mix series? If so, do you have any specific artists you have in mind that you'd like to feature?
HK Radio is something we started to give the people fresh mixes from up-and-coming producers and established artists in the scene today. We usually do mixes around the time of a release so that we can give people insight on the style of the producer while they are behind the decks. We actually have a special mix coming out right before the Bad Boyz release from Phoenix Jagger who took the whole VA and mixed it perfectly so that we could showcase the tracks, their fluidity, and how well it was curated. Hoping to bring some hype before the tracks are actually released!
House Keepers is at the core of the house music scene here in Orlando. You guys throw events with big name artists weekly, as well as smaller shows showcasing local talent. I'm sure that's a lot of work. How do you guys handle balancing the big and small events, as well as an impressive music release schedule, as such a small label?
There's one word that sums this up perfectly. TEAMWORK. We have such an amazing group of talented individuals that wake up and breathe house music. They care about the success of the label just as much as I do and that keeps me going every day. It is a lot of work curating these events because so much goes into it but it's what we love to do.
At first, I was handling most of the duties in regards to the label but have recently been delegating duties which allowed me to put a laser focus on things that need that type of attention. With Matt Enos stepping up and taking over the A&R duties I have seen a major uptick in response to our music, the artists we are attracting, and the support we have been receiving from established artists and labels.
Nate Humphry and Phoenix Jagger have also really stepped up to the plate as well and have taken on responsibilities that have really made us more functional in regards to release schedules, marketing, curated ideas, and production.
The scene here in Orlando is unique. Not only are we given the opportunity to see some of EDM's biggest names, the community behind the local music scene is very close knit. In your opinion, what makes it stand out in comparison to other big city scenes, like New York or LA for example?
Orlando is so unique because we are a small, big city… if that makes sense. I'll elaborate a bit, we have 77 million visitors annually which makes us the largest transit city in the US. We are a three-hour drive from Miami (the house/techno mecca) and we are home to Mickey Mouse.
Globally, Orlando is a spot to be but our scene doesn't really expand beyond downtown because that's where all our venues and promoters showcasing the music are located. In cities like New York or LA, you have massive areas that are all urban and there are tons of options and opportunities for people to check out. In regards to Orlando, every venue is within walking distance, no need for cabs or plans to stay at one venue all night because it's so much more concentrated.
It really puts a spotlight on us because only so many promoters can have real estate in the area and that really keeps us all very tight-knit. Instead of competing or going heads up with each other, I have made it a point to build relationships with other teams so that we can work together and make the best situation possible for the people in our city.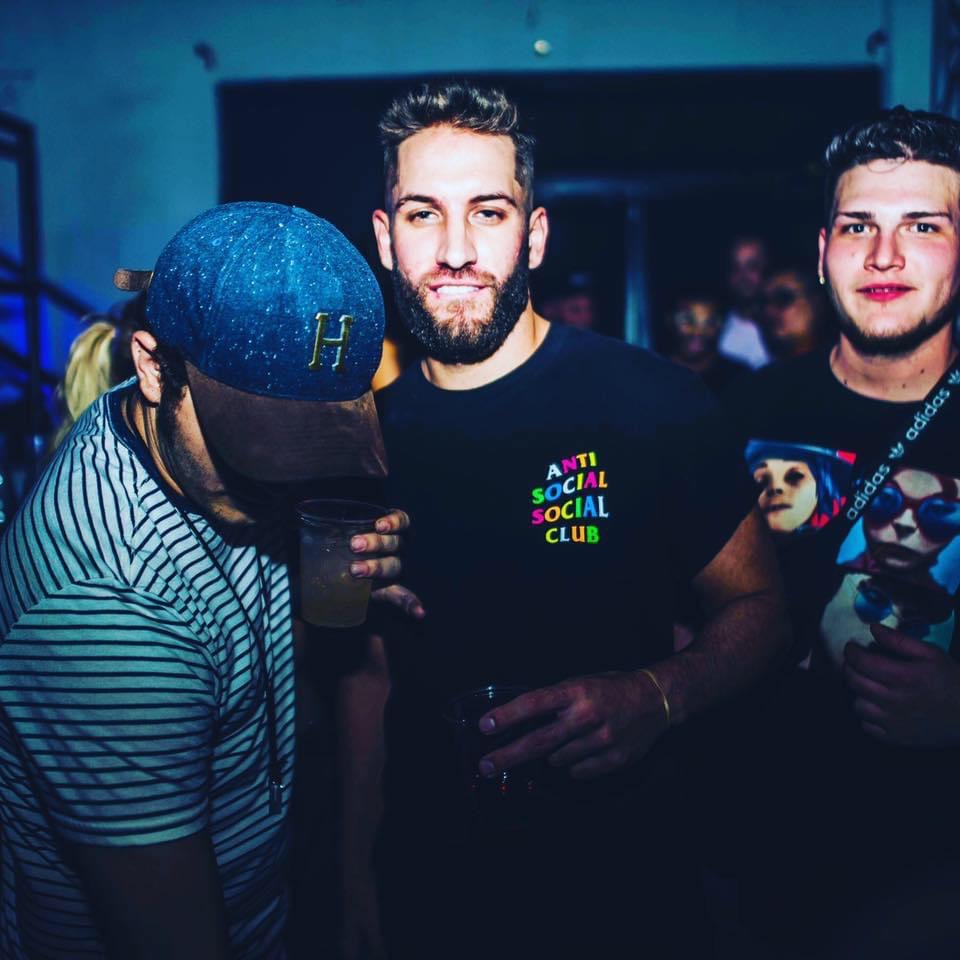 Is there anything exciting House Keepers has in store for the remainder of 2021? Any specific goals you guys want to reach by the end of the year? 
One thing about House Keepers that we really hang our hat on is that we will always try to bring fresh emerging talent through the city. Whether that be an established artist that hasn't had the chance to play in Orlando yet or an artist we just signed music from… we will always push the boundaries with our talent bookings, and we are really excited about who we have in store for Orlando in 2021.
We are also extremely excited to get involved with Insomniac for their Factory 93 Skyline Festival on Memorial Day Weekend at The Vanguard (Lot 54). We got an opportunity to get some of our artists on that lineup including MEEN, Slugg, Too Heavy Crew, and MASF. So we are definitely looking forward to showcasing our label and artists for that event.
If I had to give some goals for 2021 it would be to continue our collaboration with other promoters in our city including House Hats, Injoy, Vibrations, Top Notch, Court St, and Alliance. Building brand awareness at large-scale events and festivals. Launching some of our core artists on national and international tours. And of course to keep spreading love and positivity through the music and events.
Anything you'd like readers to know that wasn't touched on? 
Some other things to look out for from HK include our "On The Block" block party series that we started last month in collaboration with Revival NYC, Real Talent, and Elixir. Our first party included Marco Carola, Ben Sterling, and MEEN. That event was nothing short of amazing and what we have in store for the 2nd edition is going to turn some heads, so we are really looking forward to sharing that with Orlando soon.
Our music schedule is absolutely slammed with new cutting-edge sounds that we are extremely excited about including tunes from Motion Sky, Daniel Orpi, Slugg, MEEN, and others. Last but not least we have been asked to join Groove Cruise for the 2022 voyage out of Cape Canaveral next year where we will be hosting and doing an entire House Keepers stage takeover during that sail.
---
Follow House Keepers Records on Social Media:
Facebook | Twitter | Instagram | SoundCloud