Frivolous Jackson swung by to chat about the launch of his label iSH, his latest tunes that have dropped, and what he has in store for 2021.
---
From the earliest days of the scene in the '90s to today, Frivolous Jackson is an artist who has been completely infatuated with everything related to dance music and rave culture. Getting his footing in the Chicago House scene back in the day, he caught a number of groundbreaking acts early on before drumming up enough money to buy some decks of his own. Since then he hasn't looked back with a plethora of releases under different aliases, as well as a handful of imprints to help foster growth as well.
Frivolous Jackson cut his teeth during the Jackin' House resurgence that happened in the mid-'00s, dropping heaters as The Sound Republic, Frankie J, and Francis Jilla, the latter of which was his bootleg alias. Additionally, he pushed forward with Spatula City and Flapjack Records, the two labels he founded during that time as well. But duty calls and when he decided to begin a family he put his all into that aspect of his life, until his kids grew more independent and he could make a return.
Now, Frivolous Jackson has done just that with a flurry of fresh releases to mark his arrival back on the scene, as well as a freshly minted label called iSH that he helps run with Torrfisk as well. And you'll often find him in Golf Clap's Country Club Disco Community on Facebook as well, as he took on the role of Admin to help keep that thriving group flourishing.
After hearing his recent remix of SLATIN's "Put That iPhone Down" and seeing the onslaught of tunes he's dropped as of late, when the opportunity arose to chat with Frivolous Jackson we jumped at the chance. So check out his exclusive guest mix and read on for the conversation to dive into the mind of this passionate house music artist.
Stream EDMID Guest Mix 263 || Frivolous Jackson on SoundCloud:
---
Hey Francis, thanks for taking the time to chat with us today. Let's start this conversation off by digging into your own roots as an artist. Turning back the clock to your earliest days in the scene, what initially drew you to dance music? Was there a moment you realized you wanted to be a DJ?
Back in the mid-'90s when I was a teenager the underground party scene (rave) starting reaching new heights. Sure there was house music on the radio, but that didn't quite serve the underground dance music scene which I feel is represented in today's scene.
Well before festivals were a thing, kids were coming to Chicago to play these events which were held in busted-ass old warehouses and roller rinks in dilapidated city neighborhoods. The days of printed flyers with a phone number you had to call in order to find the meet-up just to get the directions to the event. Those flyers made their way to my high school and we started making up crazy excuses to our parents so we could venture out to the city and hit up these parties.
This is where I heard house, techno, and drum and bass for the first time and my mind was just absolutely blown. Before that, my idea of a party was drinking beer in the woods with your friend… but this was absolutely astonishing. At 16 years old, that first fateful party hearing Daft Punk's "Rollin n Scratchin" blasting through a speaker system as big as a semi-trailer pretty much changed my life.
Watching those DJs command the vibes in the place while a packed sweaty crowd just grooved all night was enough to make me save every penny I could to get some decks and mixer. I started making regular trips to the two bigger record stores we had in Chicagoland that catered to underground dance music: Hot Jams and Gramophone Records. Within a year I had some garbage used Gemini belt drive turntables and a Radio Shack mixer. It was rough rollin' but it was a start. Within a couple of years, I had enough to get some used Technic 1210's and better mixer… and that's when my skills as a DJ started to take shape.
Over the past 20 years, things have changed immensely in all aspects of the scene, from larger festivals to technological advancements. Is there anything you miss from back in the day that you wish was still around in the current era of the scene?
I really miss the underground party scene of the '90s. There was this mysterious allure to it unlike any other type of entertainment event I have ever experienced. No one really had cellphones, so you had to scramble to find the voicemail box number to figure out where the event location was or even a rendezvous point. I can recall driving all over the city in parents car with my party crew of friend hitting payphones to try and find where the party was.
I also miss the scarcity of music which could only be found at the record store. There was a certain comradery that was built by getting to the shop at the right time to get those jams before they were all snatched up. You would spend all day in the store with the staff and all the other DJs who eventually all became friends. This how you found out about those hidden gems and it's where I really learned how to dig for music.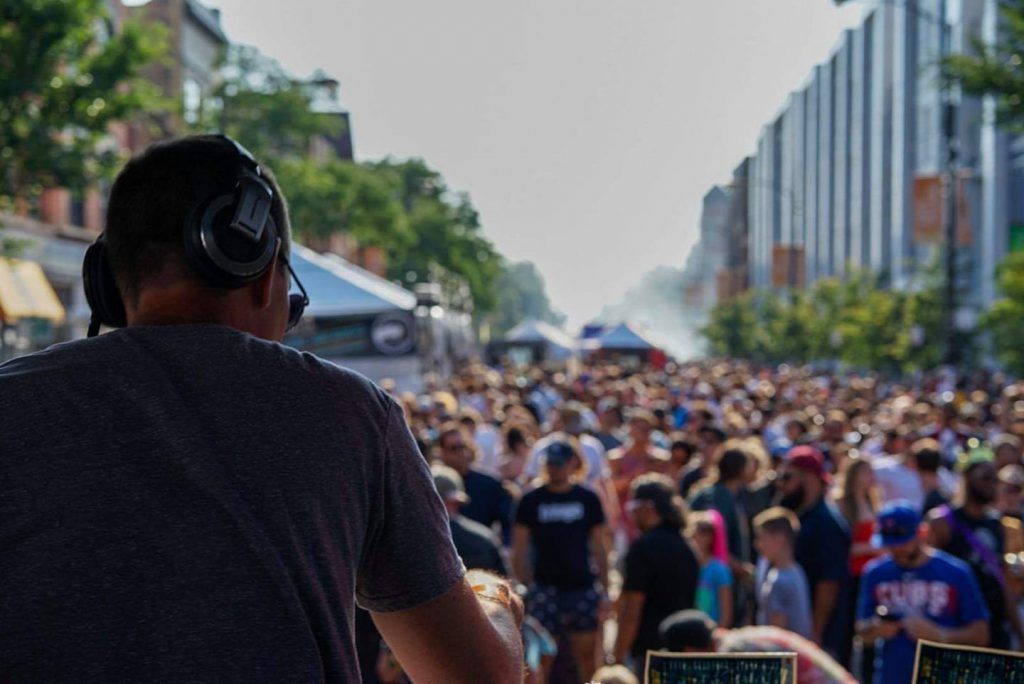 Now, heading back to the present, you've delivered a number of fantastic tunes over the past year including "The Street" on Litterbox 09 and "Burn" on OFDM. When you're sitting down to create tracks like these, where do you find yourself drawing inspiration from? Is there a method to your creative efforts?
Thanks for the kind words on the productions! When I am sitting down to work on an original tune or even a remix, I always start with an idea that was inspired by another tune I have heard. I absolutely LOVE hearing killer new groundbreaking productions in house music, and when I hear a new cut and think "I want to make something that sounds like THAT", it stays locked in my mind until I at least give it a shot.
I'm not saying recreate someone else's track bar for bar, but picking an idea that really caught my attention and trying to figure out the science behind it and see if I can do it. For instance, with iSH, we are trying to re-up a sound that was prevalent in the mid-'90s where you have all these tracks that were made with a classic drum machine and a synth, but they sound massive and moving. Figuring out how some of those classic sounds were made is enough to drive me into finding so many other amazing sounds.
I'm not going to give away our formula, but we have gone far enough to dig up where those inspirational sounds came from, find comparable plugins, ways to process them to get those sounds, and make them all original. My guy has even tracked down those old school cats, called em up, and straight had to ask how the hell they got those sounds! Now we have peeps asking us the same.
Anyway, back to the method… a lot of people dog the process of trying to do what someone else has done because they think it will be unoriginal. In my experience I find whenever I try to do what someone else does, it ends up taking me down a completely different path of discovery and ends up being something totally different. I like to urge people down this path because I think they will be surprised by what they find.
You've also released a number of remixes for tracks like Torrfisk's "More" and more recently Slatin's "Put That iPhone Down." What's your approach like when putting your own twist on another artist's tune?
The wild thing I have found in my house music career is that I end up with three times more remixes than original music out there. Maybe it's just me, but I LOVE the challenge. People have different philosophies when it comes to remixes. I've heard some folks say it should be a nice companion to the original but not overshadow it. Some say that you should just stick to their parts and not reinvent the track, or even that it should be approached more lax than your own music because you don't want it to be better than your originals.
When I approach a remix, I want to crush it as hard as possible in the way I am hearing it. I listen to the parts, peel out everything I like, and take to it like I am building an original from it. The challenge lies in the fact that you have to work with what you have in the time allowed. An original production doesn't necessarily have those boundaries, but there is a certain kind of pressure you feel when doing remix work that puts me into a different frame of mind. In my opinion, a healthy amount of remix work will constantly test you and up your skills as a producer quickly.
We set up our business model for iSH with this in mind. Our model is to release singles with an "in-house" remix from either myself or Torrfisk (my partner in crime, all-around awesome guy, and whose idea it was that spawned iSH). This has kept us busy, always working, on top of our game, and fresh. What I mean by fresh is that we will always have a single with a release date that needs a remix ASAP. What's happening is all our remixes are crushed out within a week of distribution and then released three weeks later. That means this is fresh raw production. It will be timely for what's popping on the scene (in our minds), which is extremely important for such a rapidly changing industry.
When you've got a mix on the horizon, like your seasonal mixes or the one you spun for us today, do you plan ahead at all or do you find yourself doing most of them on the fly? How do they compare to performances?
In my mind, there are two types of mixes – studio mixes and live mixes. Both are technically done live, but I approach them entirely differently. I came up in a time when people programmed mixtapes and built themes into them and that kind of thing really resonated with me and made me throw in my favorite mixtapes over and over until they were worn down or broke.
So what I do with a studio mix like this one I just did you is I start gathering tunes around a vibe I want to convey. This typically stems from the sound I am producing lately and the labels/productions I am into. I then get to practicing some programmed mixes between tunes that I know will sound fresh and may have interlocking themes in the sounds used, similarities in the vocal samples, and overall flow.
I put a lot of consideration into the first and last tunes… introductions are always super important, as well as where you are going to leave people. Lately, I have been starting with techy bleepy, moving into more mainstream tech house, and ending with bass house. I try to work through as much of the mix as possible or work out certain mixes that sound pretty slick to me, but it takes a lot of time, which isn't always available! In the end, you gotta just go for it.
When it comes to live gigs, throw all of that out the window! I'll have a slew of dope tracks I'd like to play and some choices for the intro, but you really have to feel out the vibe of the crowd. Feeling out the crowd is something that just takes experience, and not just from a DJ standpoint, but also being in the crowd yourself. It's interesting what happens when a new DJ jumps on and you clearly can hear they had a preplanned set they want to cram down your throat. Fans will dig it, but your average club/party goer who just wants to vibe will move on.
Last year the pandemic flipped the entire music and live events industry upside down. What was your experience like personally? Did you find yourself struggling to remain creative during that time?
I think about this a lot actually. It really crushed me to see how it affected so many touring artists, and how they handled it. It was a period of extreme flux even though it was essentially an industry standstill. For me, 2020 was going to be a rebuilding year so-to-speak anyway. It wasn't until late 2019 that I decided to jump both feet into the tech-house/bass house world. So I started making tunes and figured I would spend 2020 building my repertoire and pushing to release music on labels I loved.
Back in 2001 I was promoting parties in Central Illinois, and we had booked Woody McBride (who was a stateside techno hero at the time, still is in my opinion), and I asked him something like "How do you get to be this successful?" It was one of those record scratch moments… he turned to me stone-faced and said, "You will only get out of this what you are willing to put in." That has always stuck with me and has always proved to be the 100% truth.
So, my 2020 experience ended up with me becoming more focused and jumping in where and when I could. Amid working on music, I jumped on as Admin of Golf Clap's crazy huge Facebook group. I have known them for a long time. When they split, I ended up jumping on as label manager for Country Club Disco because they needed the help, and I have a good deal of label management experience.
Even before that, my good friend Torrfisk (Scott Kammer) had been kicking around the idea of starting a label to carve out and push his vision of the tech house he was producing. I jumped in with him and we started the gears turning toward the second half of 2020. This resulted in us launching iSH with our first release on Jan. 1, 2021. I am extremely proud of what we have been able to do with only three releases so far in such a tumultuous time in the industry.
As far as creativity goes, I have flourishing personally. I give myself enough time between productions to recharge the batteries, and there isn't too much hinging on my personal success, so I don't feel the pressure to deliver like some who are career producers. I was also able to work full time (from home) during the pandemic so I didn't have any income issues to worry about either. Not having those worries has kept me sane, and kept me focused.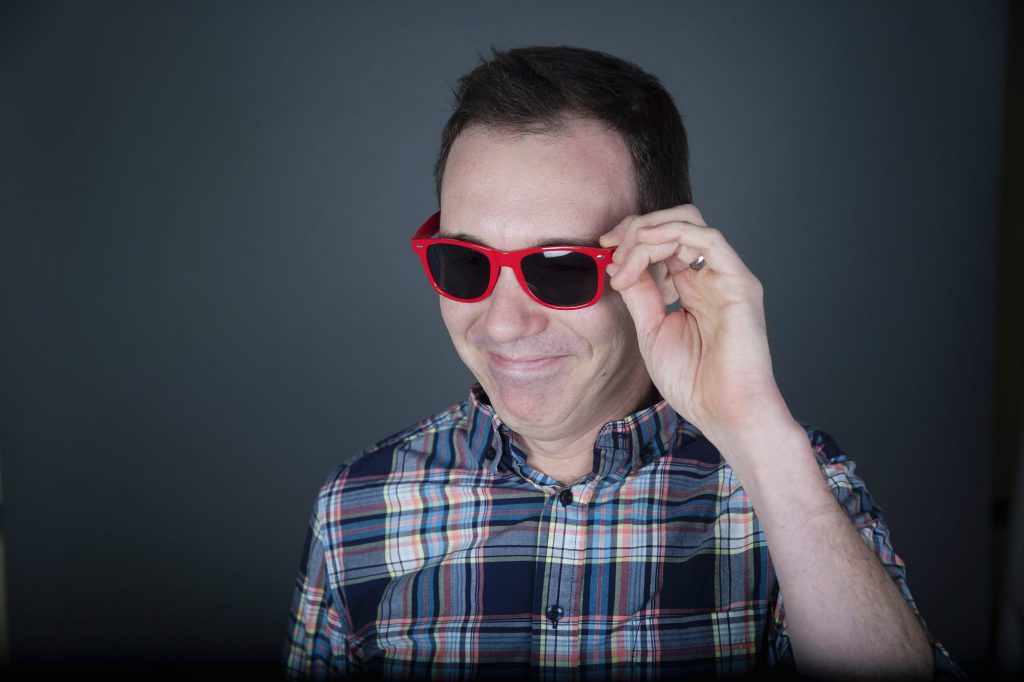 Aside from your day-to-day as a DJ and producer you've worked with or even ran a number of labels, most recently taking on the A&R role for iSH. What drew you to take on an increased role in discovering and developing artists for this label specifically?
I missed running the labels. It's weird, but there is something addicting about it. It's kind of like a creative art in its own respect. It's a cultivated combination of sound, art, ideas, and organization. How you handle all of those things sets you apart from all other labels. It's super challenging and involves a strange skillset. One is that you know what good original music is that fits into your little box inside of the huge box this really a teeny tiny box in the scattered world of music. Then take that music and present it in a way that other people will agree with you, that yes, it is good music and I want to listen to it.
Aside from that, I got in on the ground floor at all the digi stores like Beatport, Traxsource, and Juno. Nowadays most labels have to contract with an aggregator like Label Worx or DistroKid, etc. I don't because I retain direct deals/accounts with the digi stores, so I aggregate iSH directly to them without any middle man. It helps streamline the process. The fewer hands involved, the better.
If you could offer up three pieces of advice to artists who are looking to find their groove and see some success in the dance music scene, what would they be?
Love this, and mentioned it earlier. "You will only get out of this what you are willing to put in." This industry is like geology work. It's all time and pressure.
If you are a producer, then with every track you make, try to learn a new thing, incorporate a new technique, use a new synth, VST, or effect. Take small but important challenges with each production. It will improve your skills immensely.
Reach out and talk to people and get involved. You will be rejected constantly, but just blow that off by being respectful. People need help, people need people, and people want to help. It doesn't always work out in the grand puzzle of time and places, but eventually, you will find your pieces land in the right spots. DO NOT GIVE UP.
Finally, with a vast majority of 2021 still ahead of us, what goals do you hope to achieve this year?
My goals for this year are to focus on getting iSH off the ground and established…so far so good! Make lots of new friends in the industry. I'm old but I feel like the new kid on the block. [Laughs] Sign some tunes with a couple of new labels. Release some tunes that some great labels have been holding onto (pandemic reasons) And also to play at least ONE gig out in the real world… I'm dying to get in front of a crowd, whatever that may look like!
---
Follow Frivolous Jackson on Social Media:
Facebook | Twitter | Instagram | SoundCloud