Hailing from Chicago, up-and-coming ghetto tech house artist Torrfisk is tearing up the scene as we know it.
---
Maybe it's just something about Chicago. Whatever it is, the preponderance of serious talent coming out of the Windy City has our attention, and we'd be liars if we said we weren't insanely excited about what we've been seeing. Enter Torrfisk, which is a name you probably haven't heard of yet – but rest assured when we say that you will.
Previously known to fans as Lutefisk (Scrubfish), Torrfisk is making a name for himself by producing a hard-hitting, slightly odd brand of tech-meets-ghetto house that has a character all its own. Dirtybird fans are no doubt already familiar with Torrfisk's creations, including the weird and wonderful "Fleek" and "I Like That Dirty." His most recent release, "Ego," is out now on SOUP NYC and available on Beatport. It's without a doubt our favorite original of his yet – a quintessential dancefloor weapon with just enough peculiarity to make it interesting.
So sit back, relax, and enjoy this exclusive guest mix from Torrfisk below – and read on to learn more about this exciting producer.
Stream EDMID Guest Mix 135 || Torrfisk on Mixcloud:
---
Thank you for chatting with us! First things first – you have put out some positively explosive music the last few months. We are particularly loving "Ego," your latest release on SOUP NYC. What can you tell us about the origins of that record?
Thank you for having me, and thank you for the kind words. I am not really sure it had a specific origin. I was just experimenting at the time. I did want a vocal to accompany it and decided to record something. When I was laying down the vocal, I saw a lot of artists I respect pushing their brand more, and not really the music. Not that it is a bad thing to do so, but it was an influence for the vocals. It is essentially saying, I don't care how you do it, just give me the music raw and how I like it. When it comes to the dance floor, who or what you are, as the producer, is irrelevant.
You've also had a couple of superb releases on Dirtybird Select, including the weird-yet-amazing "I Like That Dirty," which is one of my personal favorite tracks of yours. What has it been like working with the label?
Working with Dirtybird has been a very easy and pleasant process. I am super stoked to be a part of what they have going.
For our readers who might not be as familiar with your music, can you tell us a little bit about your sound and your influences? You describe your music as "ghetto tech house" – what does that mean to you?
I think my sound is like a melding of hard house, minimal techno, tech, and ghetto house. As if you could put it all together, and make an updated version of something old yet familiar. Quite frankly, I have so many different influences, old and new, that I never know where the track will end up.
To the second part of your question, I think a label may have described me in that way. Honestly, I don't think the tracks always hit that mark, but they are heavily influenced by ghetto, tech, and house. If anything, I usually try to hit a "ghetto" vibe.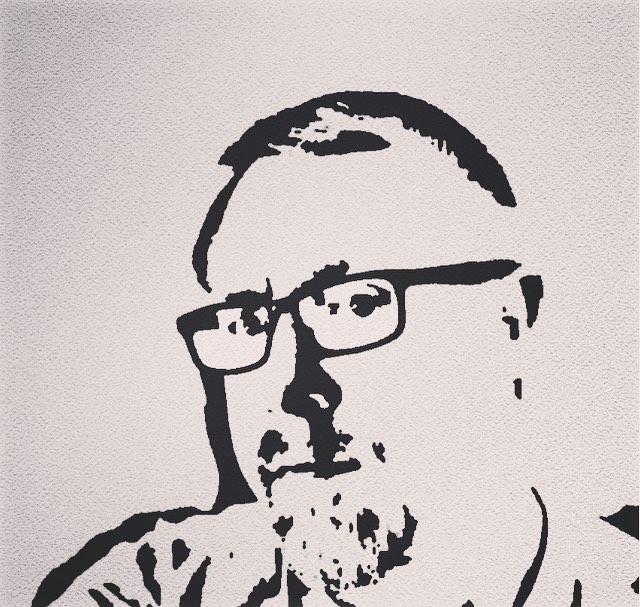 You hail from the Windy City, which has such a vibrant culture in terms of house music and has contributed so much to the scene as a whole. Has being from Chicago shaped you as an artist in any way?
Chicago harnesses so many different styles and genres of music. There is no one way it has to be when it comes to music here in Chicago. I think this is the general vibe of the artists that thrive here, and it has definitely shaped me as an artist. You can cross over, and take something from here and there, and come up with something new.
So, I have to ask – Torrfisk is a pretty unusual name, and for those of our readers who were unaware, you were also previously known as Scrubfish (or Lutefisk). Do you love fish, or is there a story behind your unique moniker?
I LOVE FISH! Just kidding. I originally wanted Torrfisk to be a secret moniker, but someone let the cat out of the bag. My original moniker was Scrubfish, which has no exact meaning. A large part of my heritage is Norwegian, and I needed a name for my label, so I decided to keep the fish theme and use the Norwegian fish Lutefisk.
With Torrfisk, I wanted to have a moniker for making music unlike my Scrubfish stuff, so I stayed in theme again, and picked another Norwegian fish: Torrfisk. Also, If you didn't know it was me, you might envision some weird German techno dude when you heard Torrfisk. I thought it might be fun 🙂
Why did you make the shift to Torrfisk? Do you have any plans to make music as Scrubfish again?
I had recently got back into using hardware, and the sound that I was creating was substantially different than what I had previously produced. Basically, I didn't want to disappoint anyone buying Scrubfish stuff by giving them something totally different under the same moniker. I also figured it would help when booking gigs, or making tracks. If someone wanted Scrubfish, I knew they wanted more of a funky house thing, and if someone wanted Torrfisk, I knew they wanted something on the tech side. I fully plan to release tracks again as Scrubfish, but right now I am having a lot of fun with the Torrfisk creations.
"Ego" got a massive remix by Ciszak, taking an already stellar track and giving it a whole new twist. What was it like hearing your track remixed by an artist as renowned as Ciszak?
It is always crazy to hear anyone remix something that you create. I have to say that I was super impressed by both remixes on the release, and was super excited to have both Ciszak and Shadow People involved. Both are huge influences for me.
Most producers have some sky-is-the-limit dreams or goals that they'd like to accomplish. If you could do anything, what would you do?
I just want to try and get on as many of my favorite labels I can, and have fun making music. If possible, maybe get into making scores for movies.
Since you're from Chicago, weigh in with us on the great pizza debate – where is your favorite place in the city to grab a slice?
Good ol Papa John's…………….. Not really. I just said that, so the people of Chicago reading this would freak out for a second. You would get mashed saying something like that in Chicago. I would say Pequod's or Lou Malnati's.
What else can we look forward to seeing from you in the rest of 2018?
I have a handful of things produced right now. I know where I will shop them, but no actual releases set up as of now. I think 2019 will be a better year for me as far as releases. You can hear a couple of them in this mix. Hope you enjoy and thank you again for having me.
---
Follow Torrfisk on Social Media: