After delivering a serious stunner in the form of NRG, Vol. 1 last year, ALRT returns with the second in the series that's landed on Deadbeats!
---
Over the past year, ALRT has made it his mission to deliver hard-hitting tunes made to shake up any dancefloor for his fans to enjoy. While he dropped some heaters during the pandemic in 2020, he's made it a mission to keep the energy rolling strong into the new one as well. ALRT kicked off 2021 by taking the stage during Insomniacs Park N Rave with Joyryde, teased his tune "Touch Me," and now he's continued his momentum this year with the release of NRG, Vol. 2.
Out now via Deadbeats, NRG, Vol. 2 carries on with the highly energetic style ALRT brings to the table with elements of hard house and speed house to drum and bass and trap across its six tracks. ALRT gives listeners a taste of pure bliss with "Marrakesh" which offers up complex rhythms and rich melodies with a touch of hip-hop influences in for good measure. The aforementioned "Touch Me" arrives next as he takes classic house vocals and blends them in with its fast-paced bassline that will have you hunting for the next underground rave the moment it ends.
ALRT injects plenty of passion with the hybrid track "Sex," which marries sensual vocals with a bass house beat that you simply can't help but vibe out to. Best of all, this one is finally seeing its release with him sharing, "'Sex' [has been] in the back of my drawer for a while now, and can't wait for fans to enjoy it. It's like a high NRG bass house hybrid—some [would] call it to speed house." And he impresses with the execution of "See The NRG" as he heightens and speeds up the track and flourishes it with hard house vibrations that will consume the soul.
Making sure to prescribe listeners with a dose of pure bass, ALRT went above and beyond with tracks like "The Underground" where he fuses together the perfect blend of crafted bass synths and driving melodies. Not only that, but he entwines sounds from the realm of drum and bass on "N.N.F" that only further proves that he's an artist who can transition between contrasting genres in an almost effortless manner.
Throughout the EP, ALRT shifts his focus to modern soundscapes and old-school electronic vibrations, turning NRG Vol. 2 into an album that listeners do not want to miss out on. So what are you waiting for? Listen to NRG, Vol. 2 on Spotify or your favorite platform, and don't forget to tell us your thoughts in the comments below!
Stream ALRT – NRG, Vol. 2 on Spotify:
---
ALRT – NRG, Vol. 2 – Tracklist:
Marrakesh
Touch Me
Sex
The Underground
See The NRG
N.N.F.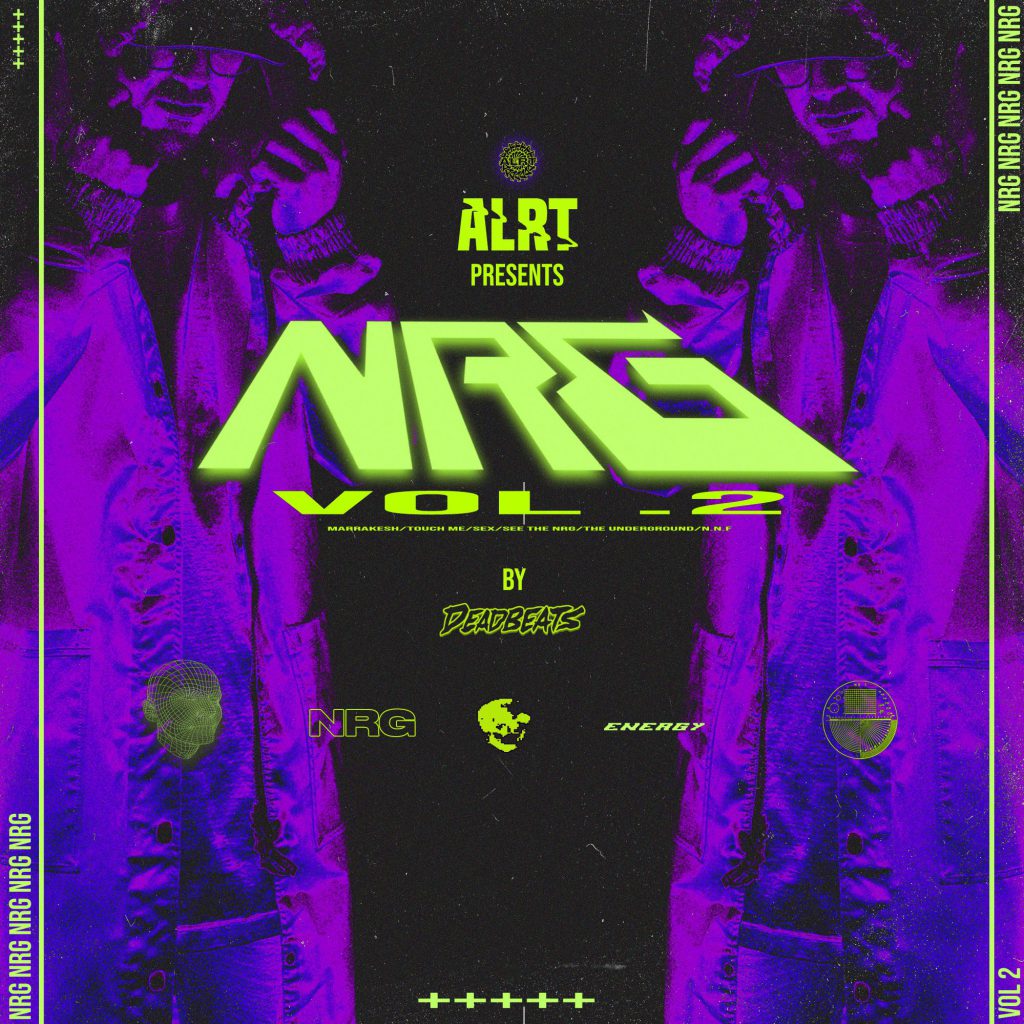 ---
Follow ALRT on Social Media:
Website | Facebook | Twitter | Instagram | SoundCloud